It is for this very reason, that you need to gamble as responsibly as possible at any online casino you decide to share your personal information with.
Thankfully, we have been in this industry for many years, to know what works and how to improve safety when gambling online without risking your bankroll. Although, we will now dive into the question "is online gambling safe?", we will also show you the necessary steps to make sure you stay safe online.
How to stay safe when gambling online
Look out for a licensed online casino
Before signing up to an online casino, make sure you carry out the necessary research. You need to do your part and to be responsible for making all the checks required.
Every licensed online casino must adhere to a set of rules and standards if they want to stay in operation. Always opt for a licensed online casino since a licensed online casino will make sure to keep the casino as protected as possible from hackers.
Encrypted logins
This is probably the most obvious form of protection but the online casino's log-in system should be secure. Each registered player is required to secure their account with a password, which is then encrypted by the system and stored in a safe and closed database.
When you sign in to the online casino of your choice, you should be confident and safe in the knowledge that you are engaging with a trustworthy and secure gambling site.
In the past, some casinos had a bad system in place, whereby the system stored passwords in raw form which led to details being compromised by hackers. Thankfully, the online casino industry has developed over time and has learnt from its past mistakes.
No prying eyes
Similar to banks, all safe online casinos must keep details of their clients private. This means that your passwords, as well as other relevant information such as home address and statistics, should not be available freely to either the public or employees of the company.
Online casinos also have an anti-fraud department that may access your details, but only to make sure that they are protected as effectively and efficiently as possible. In fact, none of the employees would have access to your passwords, just like banks wouldn't have access to your pin numbers.
Increased online security
On top of a secure password, many casino operators provide the added option of a RSA token. These electronic devices provide you with a random code which is then inputted in conjunction with your password every time you need to access your account.
Since the code provided is a new one each time, it makes it hard for a hacker to gain access to your account.
Using the right payment methods
Safety when it comes to online gambling is not confined only to the online casinos you are playing with. Although the casino platform may be secure, you should also make sure that you use a trusted payment method.
Keep an eye out for established brands such as Visa, PayPal, MasterCard, Neteller and Skrill amongst others. These options are fully licensed and have years of experience behind them, so your money will be safe.
Identify yourself
A trusted online casino will ask you to prove your identity when carrying out a financial transaction. This way, the casino is verifying that you are who you say you are, to deter fraudsters. In fact, some online casinos will go as far as to ask you for copies of your ID prior to accepting your first deposit or withdrawal.
A driver's license, a passport or an identity card are all accepted forms of ID by the casino. Sometimes the casino will also ask for the most recent utility bill so as to make sure that the address provided matches the one you inputted.
Anti-fraud team
The final and most important aspect of a trusted online casino site is its anti-fraud department. Whenever there is money involved, you can rest assured that there is someone out there who is willing to break the rules in order to gain advantage off other people's misfortunes.
Thankfully most online casino operators have a team of fraud experts who are constantly monitoring player activity. If they notice something a little off, such as a player trying to either scam casino players or the casino itself, they will stop it in its tracks.
In fact, they also scan through all forms of internal communication, playing styles of players as well as interactions between players to boost security.
The moment the security team spots an unusual pattern, the system flags up a set of breached rules and the team would investigate a user, freeze their account and potentially also seize funds if they have been acquired through illegal means.
How to play safely at online casinos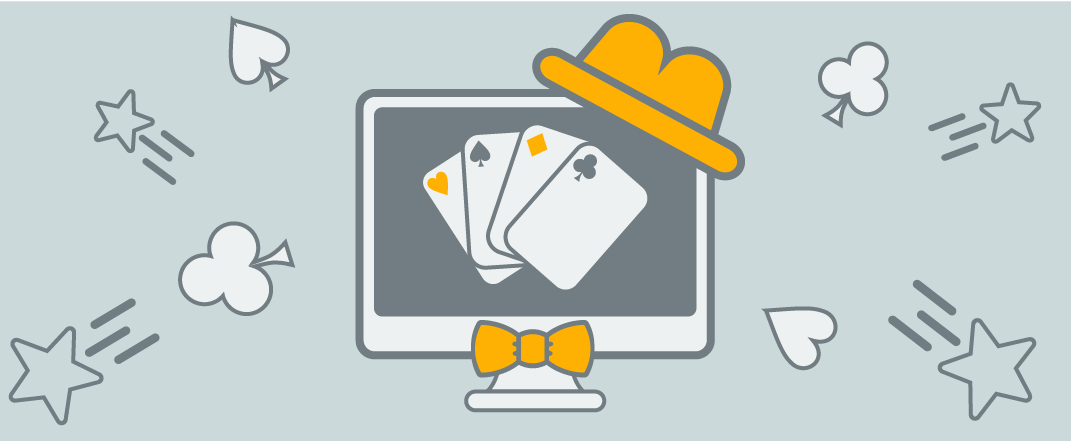 Besides going through the above checklist, you need to make sure that you know the ins and outs of safe gambling. Just like you would make bets correctly or safeguard your bankroll, safe gambling is an important issue.
Have an anti-virus software installed: Along with an anti-virus software and a firewall, protect yourself from any potential viruses and Trojans.
Don't be click-happy: An online casino would never send out an email asking you for your password. Make sure that emails are coming from a safe source and don't click on any links in spam emails.
Keep your info secure: We can't insist about this enough. Keep your password, details and playing activity as safe and as private as possible. Don't let hackers or potential fraudsters the opportunity to steal your identity.
Play at trusted casinos only: This is probably the most important advice we can provide you with. Only play at recommended and licensed online casinos.
Getting started at trusted online casinos
Although it's important to follow safe gambling procedures, we have done all the work for you. Here at JohnSlots, we only promote trusted online casinos that have a UK license and have gone through our rigorous tests for player safety.
Get started today with a top casino bonus offer!
+7 Years of Experience

Online Gambling Journalist
Alex Hussain
Alex Hussain is an expert in online gambling, specializing in gambling regulation rules and providing comprehensive industry coverage. With a keen eye for detail, Alex reports on global gambling news and offers in-depth coverage of major sporting events for sports betting enthusiasts. As a dedicated journalist, Alex seeks diverse perspectives and fosters transparency in his reporting. He actively engages with readers, fostering an informed and engaged community in the online gambling world.
More info on Alex Hussain