You're viewing offers for residents of West Virginia, if you're residing in another state these offers are not available for you, and Johnslots can not be hold responsible for your decisions.
West Virginia has five land-based casinos with the license to operate online poker, sports betting, and other online gambling forms for its residents and guests. So, read on if you are planning to engage in any type of online gambling activity within the Mountain State.
On this page, we'll talk about the online gambling laws in West Virginia. We'll also cover what we look for in the best online casino sites in WV and across the US. We'll walk you through the types of bonuses available and how to maximize them. Our casino experts will tell you how to deposit, cash out, choose the best payment methods, and much more. To save you time and effort, they've also compiled a list of the online gaming sites currently available in West Virginia.
Find the Best WV Casinos at JohnSlots!
Among many things, your safety and security are top priority at JohnSlots. As such we don't just put the first casino we find on our website, however good looking it is. Our experts will test any potential casino to its limits and, only if it passes the trial with flying colors, will it be added to our carefully guarded list of recommendations. Whenever you're on the lookout for the next best online casino in West Virginia, you can trust our team to bring only the best-rated sites right to your screen.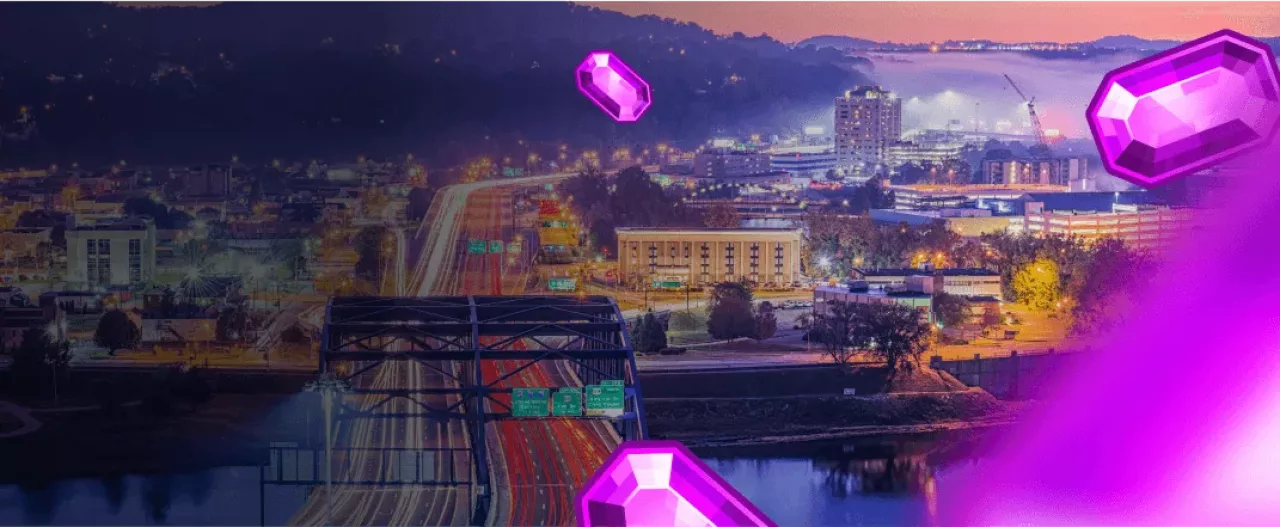 Is Gambling Legal in West Virginia?
Though it might not be immediately apparent, West Virginia is one of a handful of the 50 states in the US where gambling at online casinos has been fully legalized. Even more fascinating is the fact that Governor of West Virginia, Jim Justice, is the owner of the Greenbrier, a luxury resort hosting casino-style gambling operations.
But until online gambling was legalized in West Virginia in 2019, it left players with no other option than to play offshore or at sweepstakes casinos. Legal in 49 out of 50 states, the exception being Washington State, this type of gambling is perfect for players who don't mind playing for fun with coins. However, it's not for those who want to play for real cash.
Luckily, West Virginia has now joined some other US states in offering legal online poker and other forms of gambling to all resident players and guests to the WV.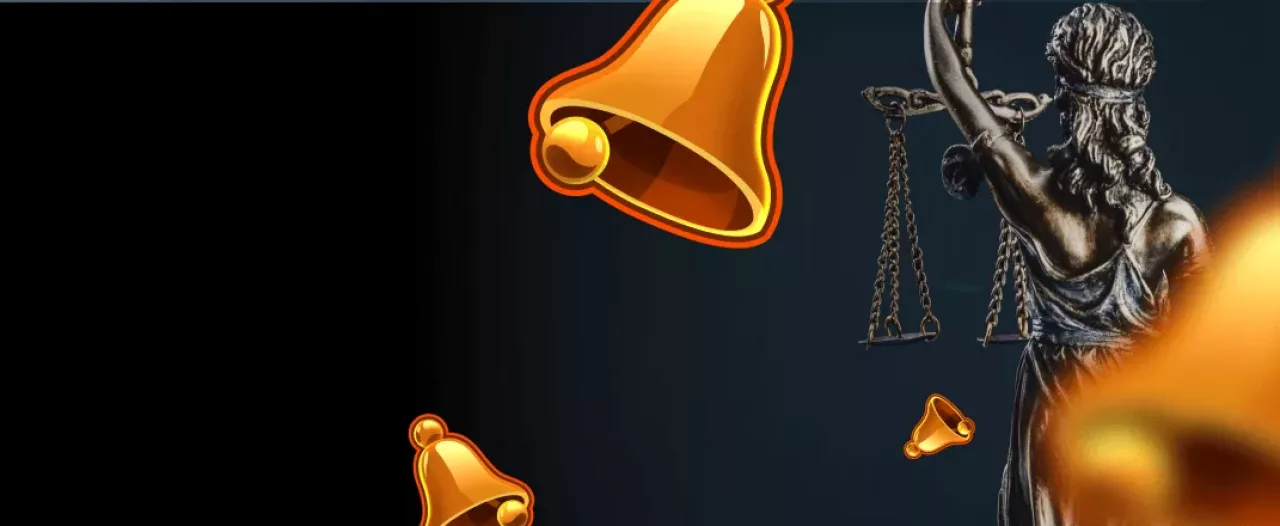 New online gambling laws in West Virginia
House Bill 2934 was passed through the houses of the state without too much predicament in 2019. As a result, DraftKings and BetMGM online sites launched from two of the state's five existing land-based casinos, Hollywood Casino at Charles Town Races and The Greenbrier.
A dozen more casino sites are due to start their activity; however, these developments have been halted for the time being. Watch this space!
Besides online poker, online sportsbooks are also legal in West Virginia since 2018 as per the West Virginia Lottery Sports Wagering Act. The earlier-mentioned DraftKings, offering daily Fantasy Sports for cash, is one of them, with a few other sites offering mobile sports betting apps.
How We Review Online Casinos in WV
We pride ourselves in offering only the best casinos. We don't put recommend any random US casinos out there for you just because they hold a valid license. While an appropriate license is, of course, important, there is more than one criteria a casino has to meet before appearing on our list of top choices.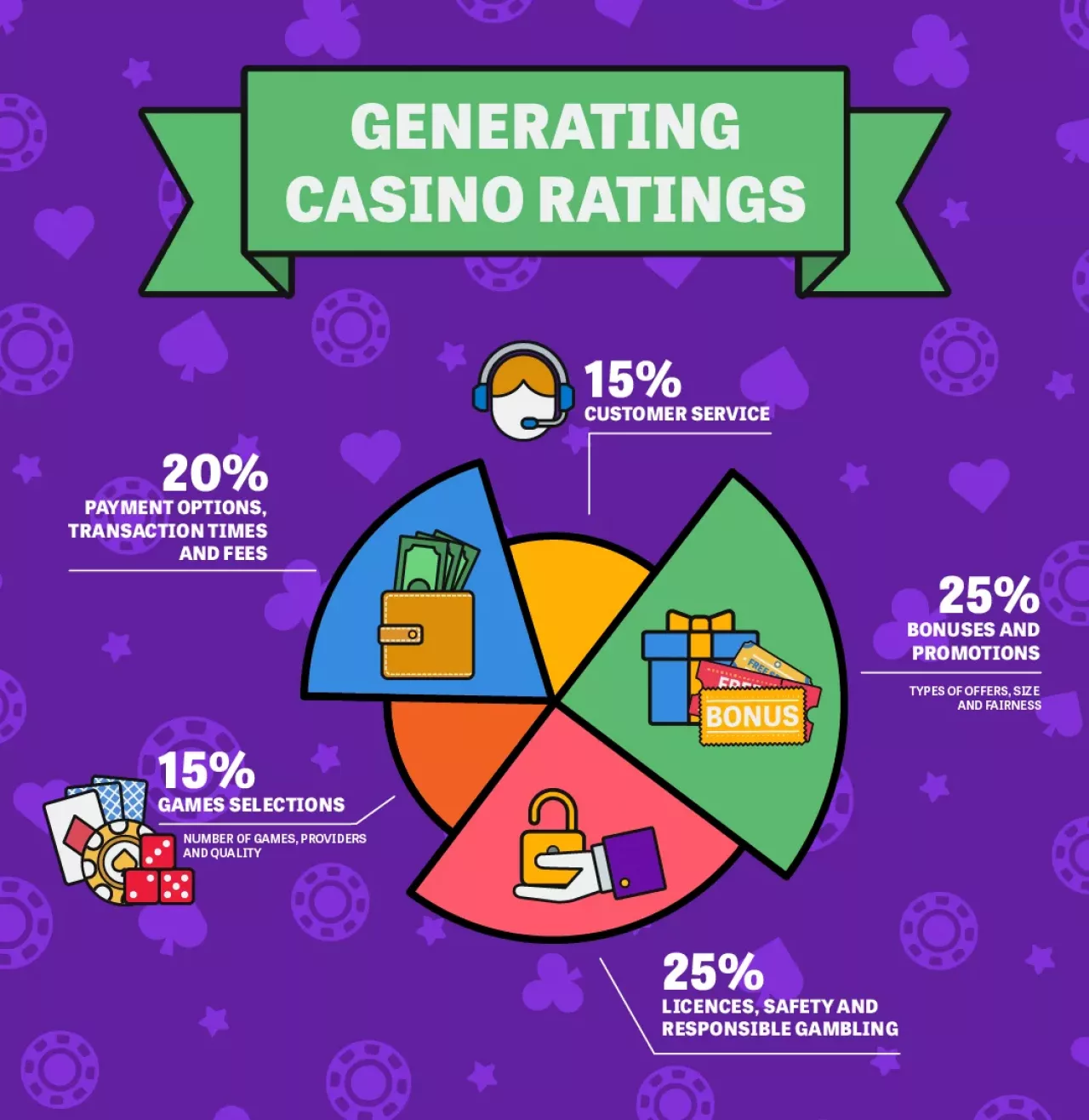 Here's what our casino experts check thoroughly before you get to see the top gambling sites in WV on our site:
Bonuses & Rewards
We firmly believe that you should be rewarded for signing up with a new casino in West Virginia. Therefore, we look for sites that can offer you some of the best bonuses. They don't have to be the biggest bonuses, but they must have fair terms so that you get the best value for your money. Any extra promotional offers for existing customers is a bonus in itself. We'll always give better ratings to those VW casinos that have ongoing promotional deals, tournaments, competitions, and more.
Deposit Options
Before anything else, our casino experts check the depositing options and processing times. Though not all payment methods can guarantee immediate deposits, we rate casinos best when they can offer instant and secure deposits via a wide variety of convenient banking options.
Withdrawal Times
After evaluating the depositing options, we swiftly move on to the next bit of our strict criteria, which is withdrawal times. Nothing can ruin an enjoyable casino experience quite so much as lengthy withdrawal times. We check what types of payment providers can be used for withdrawals and how long it takes to cash out. We'll then rate these casinos based on speed, efficiency, and security. We'll let you know of any admin fees or anything else that could interrupt you cashing out your winnings hassle-free.
Casino Games
This is the most fun part of our casinos in West Virginia evaluation process! That's because we get to play the games, test their special features, and report back our findings. We start with looking at the overall quality of the games and ease of navigation and then move on to the game providers. Our best-rated online casinos have a good mix of casino games, including slots, jackpots, table games, live dealer games, bingo, lotto, and more.
Customer Service & Security
Customer service, if not friendly and attentive, is another element that could easily ruin your casino experience. We strive to offer you sites that can back you up whenever you need help the most. It's important to us that you have a good range of support channels. This way, it's easy to get assistance when you have issues with your account, withdrawals, or anything else casino-related. Our top-rated online casinos will always have live chat, phone, and email options, or at least two of them.
You can never be too cautious about ensuring your safety when gambling online. This is why, alongside customer support, we also check the security procedures they have in place to help protect you and your data. We're looking for high-tech encryption and SSL certificates for an extra layer of safety.
Regulations & Licences
A valid license is just as important as all of the above criteria. For this reason, you'll never see unlicensed and unregulated sites recommended by JohnSlots. To put your mind at rest, we only recommend online casinos that are 100% legal to play in a specific state.
Take Full Advantage of Bonuses Available in WV Casinos
If you're wondering how you can take full advantage of bonuses available in WV, there are a few things to consider. Many casino brands offer cracking welcome offers to new players as well as ongoing promotions to existing ones. We want you to know how to make the most of these deals. Just follow the below tips from our casino experts when you've found a bonus that you'd like to claim:
Know the wagering requirements. We encourage you to always read the bonus terms so that you know exactly how many times you'll need to play it through before you're allowed to cash out your winnings.
Play eligible games only. Be sure to check the list of eligible games that count 100% towards the wagering requirements. Often you'll find that some games like classic slots or premium slots and table games only count for 20% or nothing at all.
Deposit the minimum. You'll need to make the minimum deposit required to claim your bonus, so be sure to check the amount in the bonus terms.
Know the offer's limits. Even the smallest bonuses have limits on amounts you can win or for how long they're valid, so it's always a good idea to check the terms before you rush to claim your bonuses.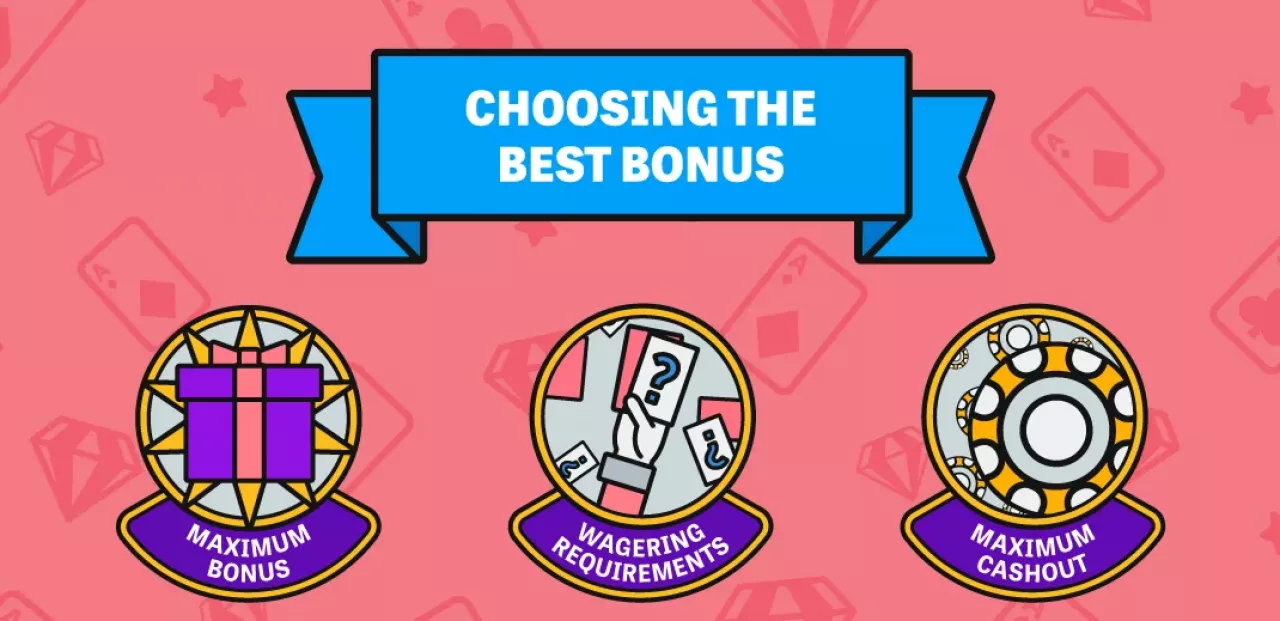 Next on our list is to introduce you to different bonuses available for players in West Virginia. We've listed three of the most common types below:
No Deposit Bonuses
Rare to come by, but a fantastic offer, the no deposit bonus means that you don't have to spend your own cash to get it. This type of bonus will usually be smaller compared to a deposit match bonus and range between $20 – $30. But because it will cost you nothing to claim it, it will still be a great deal.
One thing you'll need to watch out for is the wagering requirements. Also, remember to use our above tips (except the minimum deposit) to maximize this great bonus.
Deposit Match Bonuses
This is probably the most common bonus offer that you'll come across at online casinos in West Virginia. As the name suggests, 100% match bonus will match your initial deposit to a max amount specified within the bonus. For example, if you deposit the max $100 when claiming a 100% bonus up to $100, the casino will give you an extra $100 in bonus cash. That's a sweet total of $200 to play with.
Sometimes this type of bonus can be spread over several deposits. You might get a 100% match bonus on your first deposit and then 50% on the second, and 25% on your third deposit. Again, whichever match bonus you choose to claim at WV online casinos, be sure to apply the above tips to get the best value for your dollar.
Free Spins
One of the best ways for you to test some of the most popular slots (without dipping into your pockets) is to claim a free spins bonus. These can either come on their own with your first deposit or be given as a package deal. No matter which one you choose, free spins will be valid on preselected slot games only. In most cases, wagering requirements will apply. So, be sure to check these in the bonus terms as well as using our above tips for the best experience or look for no wagering free spins.
Most Popular Online Casinos in WV
Before we get too deep into some more serious stuff, here's a quick list of some of the best online casinos in WV. Thanks to this list, our casino pros have made it easy for you to find your new favorite WV casino. Click your top choice and claim some fantastic bonuses on the spot.
How to Make Deposits at WV Online Casinos
Luckily, depositing at WV casinos is pretty quick and easy, thanks to some of the safest and most convenient payment methods available today. At the best sites in West Virginia, you can almost always deposit instantly unless you're using a bank transfer option. Depending on the bank, this method may take 1-5 days. Here are some of the most widely used payment providers in West Virginia:
Visa or Mastercard. These are the two most trusted payment methods not only at casinos in West Virginia but also worldwide.
ACH/eCheck. Widely accepted at US casinos, the ACH/eCheck payment method is identical to using paper check to deposit, but online.
PayNearMe. Available at over 27,000 retail locations across the US such as 7-Eleven, Family Dollar, and CVS stores. Easy and convenient.
Play+. Easy to use platform that allows you to make swift deposits without having to wait for credit approval or credit checks.
VIP Preferred. A free and convenient payment method that allows you to use up to 4 different bank accounts for super fast deposits at WV online casinos.
Skrill. Using this e-wallet, you don't need to worry about sharing your details with the casino. This depositing method is very popular among players but may not always be available at some WV sites.
PayPal. Link your existing bank cards to one payment platform for ultra safe and secure deposits at many online casinos across the US.
Bank Transfer. Bank transfer offers direct deposits from your bank account; however, depending on your bank, you might need to wait a little bit longer to see it appear in your player account.
Are Deposits Instant?
As we've mentioned earlier, any deposits you make using the above payment methods at WV casinos should be instant except for bank transfer and cheques. But there's something else you should be aware of when depositing, namely depositing limits, verification checks, and additional fees.
Deposit Limits
Be sure to check the casino's minimum and maximum limits in their general terms and conditions. To claim any bonus offer (except a no deposit bonus offer) you'll need to deposit at least the minimum qualifying amount. This usually varies between $5 – $20. You can deposit a larger amount, which will give you a bigger bonus, but always watch your bankroll and only deposit responsibly within your means and budget.
Account Verification
At some licensed casinos in West Virginia, you'll be asked for additional proof of ID when depositing for the first time. This system is designed to help protect your funds and avoid any money laundering by following state gambling laws.
Fees on Deposits
Fees can't always be avoided, and you're bound to encounter them at one or another WV online casino. That's why our casino pros encourage you to always look at the banking page or read the small print, however mundane it may be. Reading the terms will help you be in control of which payments are best for you. Plus, you can always consider switching providers if the fees are above the industry average.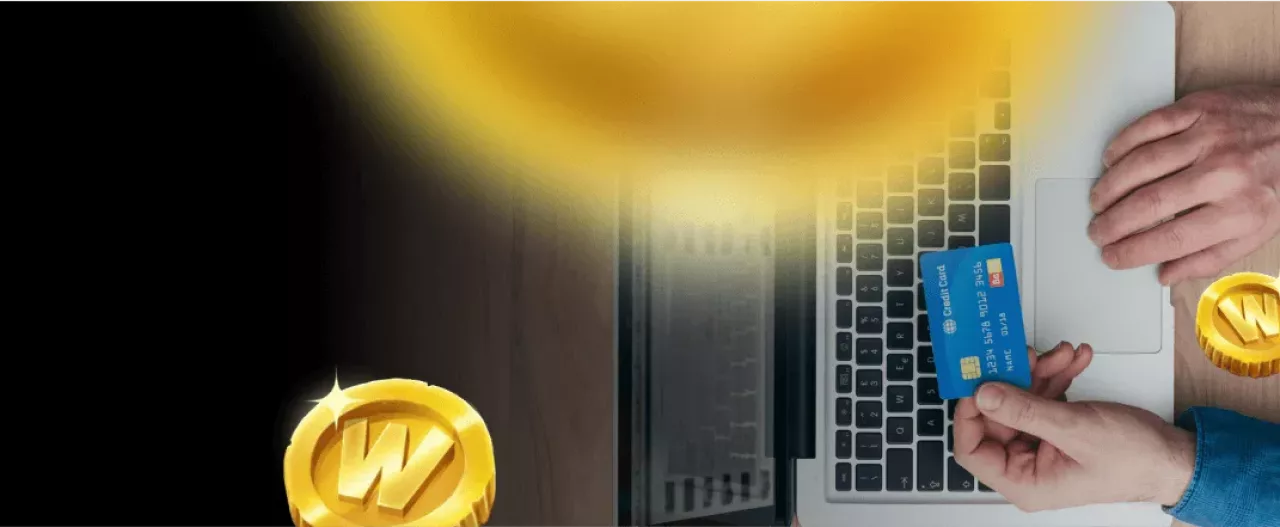 How to Cash Out at WV Online Casinos
Here are the 6 simple steps to help you withdraw your winnings at any WV site quickly and securely:
Navigate to your casino's withdrawals/cashier page.
Pick your preferred payment platform. Often, withdrawals will be available via the same payment method you used to deposit.
Enter the exact amount you wish to withdraw.
Read any messages that pop up on the screen and check for any additional fees added to your withdrawals.
If everything seems in order, push the withdrawal button and wait for your cash.
In case you encounter any issues, contact the support team, and they'll be able to assist you.
Minimum and Maximum Withdrawal Limits
Checking the minimum and maximum withdrawal limits beforehand is always a smart move. This way you'll always be one step ahead and know exactly how much you can withdraw in one go. Most WV online casinos will have the min limits set at $10 – $50 depending on the site, with max withdrawal limits running into thousands of dollars per week/month. If you need to withdraw anything less than the minimum limit, contact the support team for help.
Withdrawal Transaction Times
How long it takes to cash out at WV online casinos depends on the casino itself. In some cases, it will depend on your payment method provider as well. For example, withdrawals via bank cards and bank transfers always take longer than cashing out using e-wallets due to various checks.
Be sure to browse the banking, T&Cs, or FAQs pages for more info or contact the support team to check your preferred payment method's timings. On average, e-wallets take between a few hours and a few days before the funds appear in your account. Bank cards and similar payments can take from 1 up to 5 business days.
Fees on Withdrawals
While you're browsing the payments page for cash-out processing timings, remember to also check for any fees attached to your withdrawals. These will vary from one casino to the next. We'll always tell you if the fees seem too unreasonable, or 'hidden', in our casino reviews.
Tax on Winnings
Finally, yet most importantly, there are a couple of fees you can't avoid at US online casinos. The IRS will keep 25% of any winnings and you're required by law to declare this on your annual returns. Additionally, a tax rate, which is still under consideration, applied to all taxable income from gambling and lottery winnings goes to West Virginia state.
Learn More About the Best Online Casinos in West Virginia at JohnSlots!
By now, you should be well versed in finding the best casinos to play at online in West Virginia, from choosing the right bonuses to depositing and cashing out. But there's more you can learn about online casinos if you let our casino pros guide you. We've got plenty more easy-to-follow guides to playing at casinos in the US right here on JohnSlots.
To take your gaming knowledge to the next level by looking at our up-to-date guides to different variants of blackjack or live roulette. Or have a look at our extensive catalog of the best Slingo slots or Megaways games.
FAQ Section
We're not surprised at all that there are some of you who would prefer a quick reference for your most burning questions. Here are some answers to the most common questions about WV online casinos.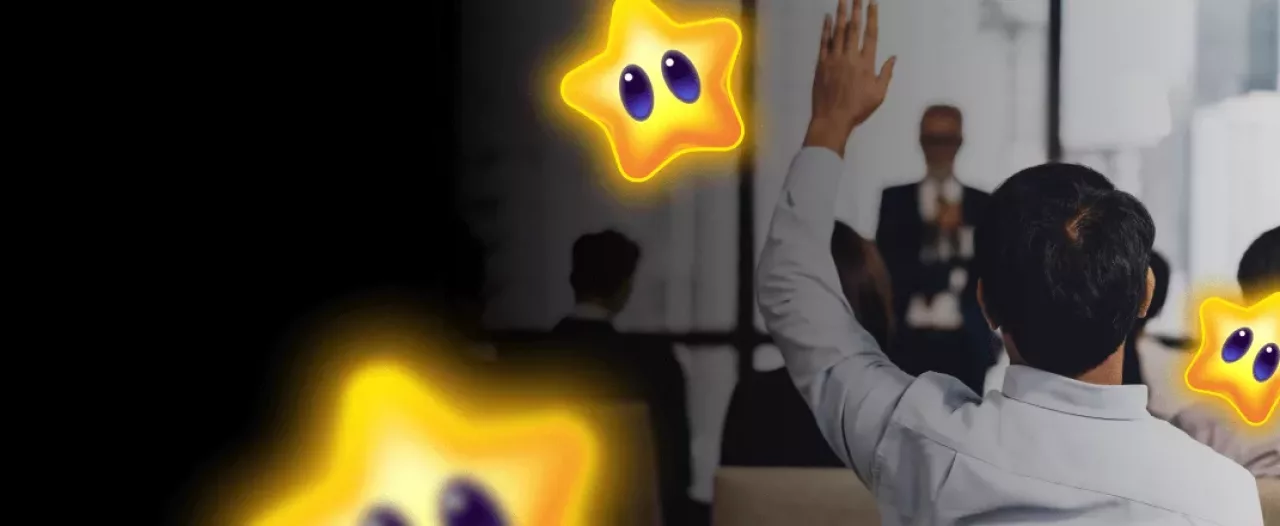 Which is the best online casino WV?
This really depends on your expectations and playing style. In our books, the best online casinos in WV are correctly licensed, offer a generous and fair welcome offer, and have a library stocked full of high-quality games. A good casino would also offer a wide range of safe and convenient depositing/withdrawal methods and not charge any fees. Withdrawal processing times also matter, and at the best sites, you'll have an effective process in place.
Is it legal to play at Online Casinos in WV?
Yes! The House Bill 2934, or West Virginia Lottery Interactive Wagering Act, was passed in 2019, allowing gambling at online sites launched from the state's five land-based casinos. Online sports betting has been legalized since late 2018. Currently, there are two major online casinos offering sportsbook and online gaming to residents of West Virginia, but more are set to start operating in due course.
Is it safe to play in online casinos in WV?
It's perfectly safe to play at online casinos that are licensed and regulated by the laws of the state they operate in. We'd recommend you avoid playing at any casinos in West Virginia or the rest of the US that do not hold a valid license. Not only because their games might not be inspected by independent audit bodies for fair play but also because you'll be more vulnerable to financial fraud activities within that casino.
Which online casino has the highest payout rates?
While some casinos display their average payout rates within their site, others choose not to disclose this information. In which case, the easiest way to find out is to check the games' return to player rate (RTP), which will give you a pretty good indication of the average payouts of a US online casino.
Can I win real money from an online casino?
Of course you can, as long as you play for real money. Any time you fund your player account with real cash, your wins will be paid in real cash too. The only exception applies to bonus funds, which you'll have to wager first before converting and withdrawing winnings from these bonuses in real money.
Can I play using american dollars?
Sure, US online casinos will always use the local currency, so when you're ready to deposit at an online casino in West Virginia, you can do so using good old American dollars.
Do I have to pay tax on my winnings?
Yes, and there's no way around it. As a casino player in the US, you are bound by law to declare your winnings from any gambling activity to the IRS on your annual tax return regardless of your wins' size. The IRS will charge a rate of 25%, while the tax rate for the state of West Virginia is still under consideration.
+5 Years of Experience

Online Casino Expert
Valentino Castillo
Valentino Castillo, a trusted expert in online casinos, provides comprehensive and unbiased reviews to empower players. With insights on winning strategies, no wagering casinos, mobile and bitcoin casinos, as well as the best RTP and new casinos, Valentino helps players make informed choices. His expertise enhances the overall gambling experience, ensuring players can navigate the online casino landscape with confidence.
More info on Valentino Castillo