For most players, gambling is a leisurely and fun activity that is completed in their free time, but in other cases, gambling can become a detrimental activity that becomes addictive. Gambling can be harmful and knowing how to spot problem behaviour is important to ensure that you and your loved ones stay safe.
This page was designed to provide you with all the necessary tips and knowledge on how to gamble safely and how to help someone who may need your support.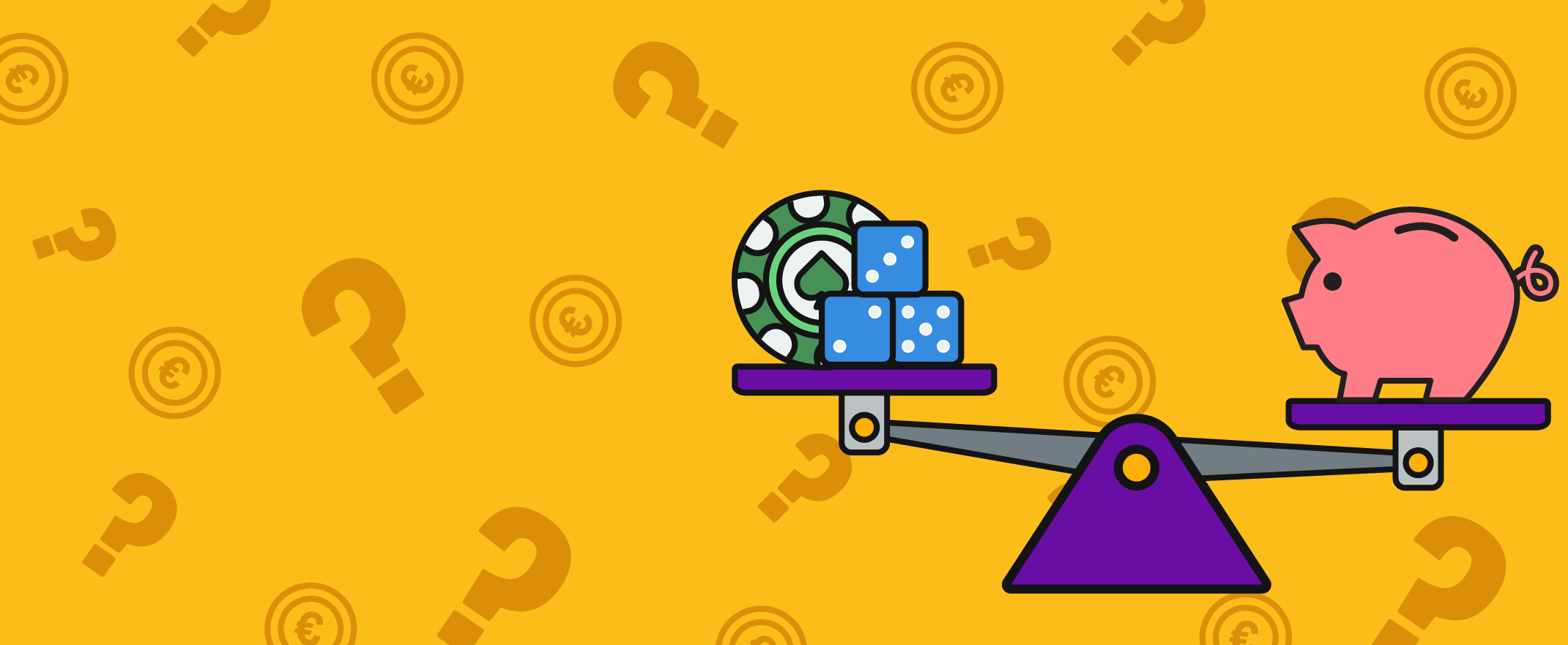 The vast majority of our online customers will never experience a problem. However, playing responsibly is not confined to those who either have a gambling problem or are the most at risk of developing one. It is the best approach for everyone.
What is Responsible Gambling?
With the emergence and the many advances in technology, players no longer have to head to a brick-and-mortar casino to enjoy a spot of gambling. These days, online gambling is a reality and players can access hundreds, if not thousands of gambling options at the click of a button anytime and anywhere.
Gambling, by nature, is a form of entertainment that carries the risk of losing money. While many people can gamble without developing a problem, others may lose control over their gambling behaviour. This could lead to problems ranging from financial difficulties to severe mental health problems.
Responsible gambling aims to minimize the harm associated with these problems. It involves promoting safe, ethical, and responsible behaviour in the gambling industry, and among individuals who choose to gamble.
Due to the widespread availability of online gambling, gambling authorities, such as the UK Gambling Commission and the Malta Gaming Authority have applied necessary rules to ensure that casino and sports betting operators protect and safeguard their players.
While there are tools available at the players' disposal, the casino's team is also well-trained to spot signs of problem behaviour. When they do, they will approach the individual and offer all the necessary advice and support to steer them back in the right direction.
Our Responsible Gambling Pledge
Our goal at JohnSlots is to maintain the highest standards of integrity and responsibility in the world of online gaming. We firmly believe that gambling should be a source of entertainment and fun, and should always be practiced responsibly.
We do not support any illegal activities related to gambling. Our team of professionals is dedicated to providing accurate and honest reviews, ratings, advice and news.
At JohnSlots, we believe that gambling should be a positive and enjoyable experience, and strongly encourage all players to gamble responsibly. We pledge to do our part in ensuring a safe, fair, and responsible gambling environment for all our users.
Guidelines for Responsible Gambling
These 4 guidelines for responsible gambling are not just for individuals but also for the gambling industry as a whole. They ensure a secure, safe, and fair environment for all participants.
Know Your Limits: The first step in responsible gambling is understanding that gambling should be for fun. It should not be seen as a way to make money, and you should only gamble with money you can afford to lose.
Understand the Risks: Before you decide to gamble, understand the risks involved. This includes knowing the odds of the games you're playing and accepting that losing is a part of the game.
Take Regular Breaks: It's important to take regular breaks from gambling to ensure it doesn't consume too much of your time or resources.
Seek Help If Needed: If you or someone you know is struggling with a gambling problem, there are many resources available to help. This includes therapy, support groups, and helplines. Don't hesitate to seek help if needed.
Availability of Responsible Gambling Tools
We should stress that the availability of responsible gambling tools varies from one online casino to another. While they tend to be available at UK and Maltese-licensed online casinos, Curacao-licensed casinos may not have as many tools available. Here are some of the most commonly found responsible gambling tools:
Deposit limits: Many online casinos provide players with the option to set daily, weekly or monthly deposit limits to help them manage their spending.
Loss limits: Similar to deposit limits, loss limits allow players to set a maximum amount that they are willing to lose within a specific timeframe.
Session time limits: Some gambling sites allow players to set time limits for their gambling sessions, allowing them to control the duration of their gameplay.
Reality checks: Online casinos often come with reality check alerts, which remind players of the time they have spent gambling online. Players have the option to customise these alerts to appear at specific intervals of their choosing.
Self-Exclusion: Both brick-and-mortar casinos and online gambling sites have self-exclusion available. Players can opt to self-exclude either for a certain number of days, months or permanently.
Wagering history: Players can quickly gain access to their complete gambling history, allowing them to track how much they have spent and their betting activity.
Cooling-Off periods: Online gambling sites allow players to take short breaks from gambling by imposing cooling-off periods, during which time they are unable to access their accounts.
Autoplay controls: Autoplay is no longer available at licensed UK casinos. This helps you to stay in control of your budget.
At JohnSlots, we are committed to helping our customers keep it fun by marketing and advertising those gambling operators that promote safe and responsible online gambling. Additionally, by providing information and guidance to those who may be unable to stay in control of their gambling.
Responsible Gambling and Self-Exclusion
If none of the available responsible tools work, it is time to pull the plug and regain control of your expenditure. Self-exclusions are known for reducing pathological gambling and can reduce considerable gambling-related harm. Licensed online casinos must always have this effective mechanism in place.
In some cases, players can automatically self-exclude via their 'My Account', allowing you to immediately end your gambling session. In other cases, you may have to get in touch with a member of the customer support team to do so. If you are opting for the latter option, you will have to give a reason ready for the team.
Casino operators can provide you with a definite self-exclusion for various timeframes. You can self-exclude for 24 or 48 hours, 7 days, 30 days, 90 days, 180 days, a year or permanently.
You don't have to jump through hoops to opt for self-exclusion. You will also never be dissuaded by the casino to not self-exclude either. In the case of a network of online casinos, when you exclude from one casino, you generally exclude from all the gambling sites run by that network.
Once you opt for self-exclusion, you can still cash out your funds, but will not be allowed to make deposits or access the game library.

Importance of Monitoring Your Playing History
In the online gambling realm, you must monitor your playing history. Not only will it help you track how much you are spending on gambling, but it will also help you stay in better control before any potential issues arise. Here are some of the top reasons why monitoring your playing history is important.
Identify any patterns: By paying attention to your playing history, you can quickly identify any patterns in your gambling behaviour. This will help you understand when you gamble and how much. It can also help you understand what triggers you to gamble.
Keep track Of your expenditure: You can easily keep track of your wins and losses and have a better understanding of how much money you are spending on gambling. This can help you apply limits and avoid spending more than you can afford to.
Identify any potential issues: You can also monitor your playing history to help you identify any potential issues with your gambling behaviour. For example, if you spot that you are spending much more money than usual or are gambling far more frequently, this could be a sign of problem gambling.
Staying in control: By monitoring your playing history, you will be able to stay in control of your gambling behaviour. This can help avoid developing a gambling addiction or experiencing any of the negative consequences that come with it.
How to Gamble Responsibly
Gambling responsibly requires a few steps. First, you must understand that most online casino games are games of chance and that there is very little you can do to influence the outcome of the game and have restraint to pull the plug when you have hit self-imposed limits, such as win and loss limits.
Here are other 8 key tips to help you gamble responsibly:
Think of gambling as entertainment: Some players see gambling as a form or a means to make money. While professional gamblers do many a living from such, you should only think of gambling as a fun activity. Never gamble in a bid to make money.
Bet within your means: Before you sit down to gamble online, decide how much money you are willing to gamble. This sum of money should be considered as lost. Only gamble with money that you can afford to lose, and not with money that is required for bills, food and other necessities.
Control your bet sizes: Many players don't quite know how to manage their bankroll properly and tend to go crazy with bet sizes. You should only bet 1% of your bankroll on each game round. If you strike it lucky, then you are welcome to gradually increase your bet sizes.
Have bet limits in place: If you are going to gamble online, have win and loss limits in place. Do this before you start to play online, while your head is clear. When you hit either limit, feel free to call it a day.
Never chase after your losses: It can be tempting to make another deposit in a bid to recoup the losses from the previous deposit. This never works out in the long run, which can lead to greater losses.
Take breaks: Whether you have hit a losing streak or simply need some time away, take the time to enjoy a break. This will help you clear your head and have a better perspective.
Gamble with a clear head: One of the benefits of gambling online, is that you don't have to deal with distractions such as alcohol and noise as is the case with brick-and-mortar casinos. If you are going to gamble, don't consume alcohol and drugs, so you can have a better perspective on your wins and losses.
Avoid betting strategies: Some guides will happily tell you that betting strategies such as the Martingale work like a charm. In reality, they deplete your bankroll fast with absolutely no guarantee of recouping your losses.
Added Controls Over your Spending
Another step in regaining control over your spending is to prevent any potential gambling payments. If you like to use debit cards such as Revolut, you will be pleased to learn that they have a feature, better known as Gambling Block.
The Gambling Block enables Revolut to automatically block card payments to gambling merchants, such as online casino sites, betting shops and sports betting apps. As soon as you apply it, you will not be able to make any deposits at gambling sites.
If you were to deactivate it, this feature will still be active for an additional 48 hours before it is removed. This gives you ample opportunity to change your mind if you want to.
Not all banks have this option, but it is worth checking with your financial institution if it is available.
In a world that is based on technology, you will also be pleased to find out that you can opt out of seeing gambling-related ads on sites such as YouTube. While an ad-blocker often does the trick, there is the option to manually control any gambling-related ads you see on YouTube.
You must first be logged in to your Google account. You must then head to Google Ad settings on your web browser and click on the 'Ad Personalisation' heading. You can then switch the toggle to 'Off' to disable ad personalisations. To have a higher level of control over the ads, you must head to the 'Ad Categories on YouTube' section and select 'Gambling'. This will stop you from seeing gambling-related ads.
The same goes if you want to see gambling-related ads on social media sites such as Facebook. When you spot an advert you don't like, you simply need to click on the three dots and click 'Hide ad'.
You can also head to your Settings & Privacy, Settings, and Ads. From here, you can update your interests and choose what Facebook information is used to show you ads.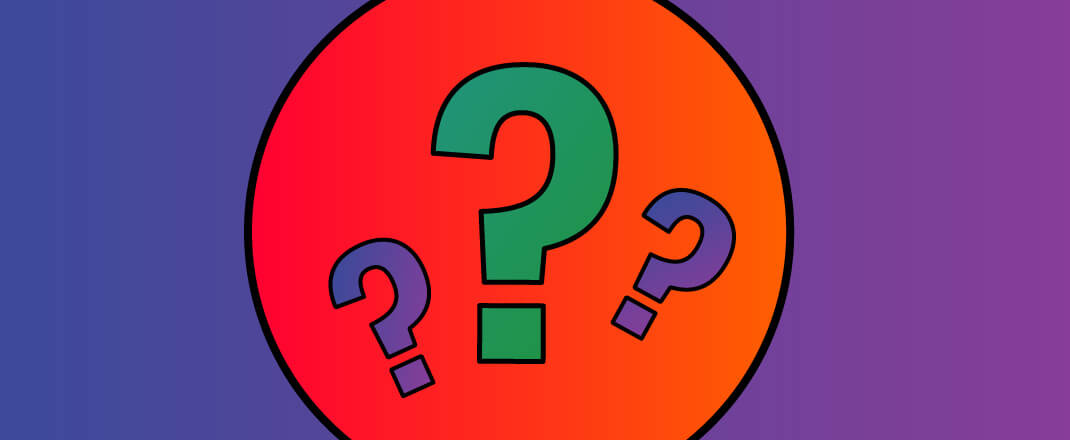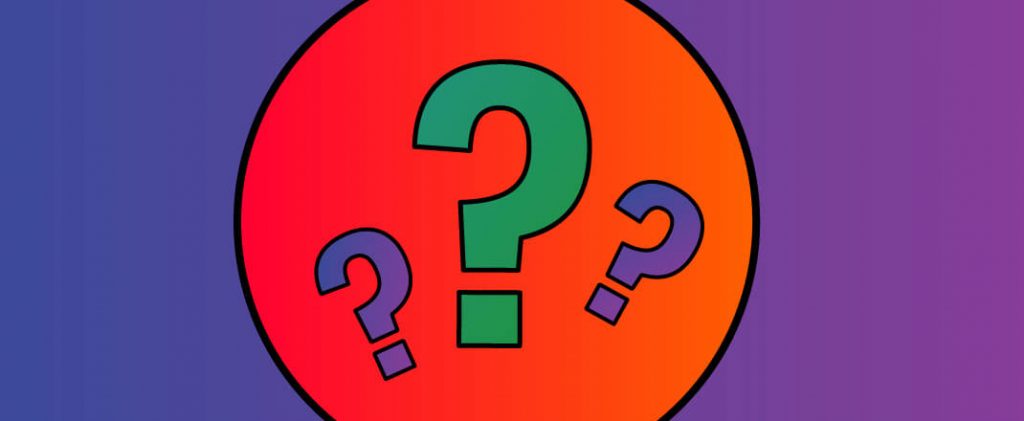 How will I know if I have a problem?
A good way to gauge whether your gambling is no longer fun, and maybe getting out of control, is to ask yourself the following questions:
Do you gamble alone on your computer for long periods, perhaps staying away from work or other activities to do so?
Have you needed to increase your gambling stake more and more to get the excitement you are looking for?
Do you suffer mood swings, irritability, and agitation when you are not gambling?
Do you think that you gamble to escape other issues or problems in your life?
Have you ever claimed to be winning from gambling when, in fact, you are losing?
Have you tried, in the past, to reduce either the time or money that you spend gambling and been unsuccessful?
Have you ever been tempted to commit an act of dishonesty to finance your gambling?
Have you ever gone back online to gamble, on another day, to win back your losses?
Have you ever hidden your gambling from people who are important to you in your life?
Have you borrowed money, from any source, that you have been unable to pay back because of your gambling or are you otherwise in debt as a result of gambling?
Have you ever sold any possessions to obtain money to gamble or pay gambling debts?
Do you find yourself breaking promises, to family and friends, so that you can gamble instead?
If you answer "yes" to any of these questions, then you may need to take control of your gambling, using the information below.
You can also take the confidential 'Worried about your gambling' quiz on the BeGambleaware website and try out their Gambling Calculator to give you an indication of whether your gambling is becoming a problem.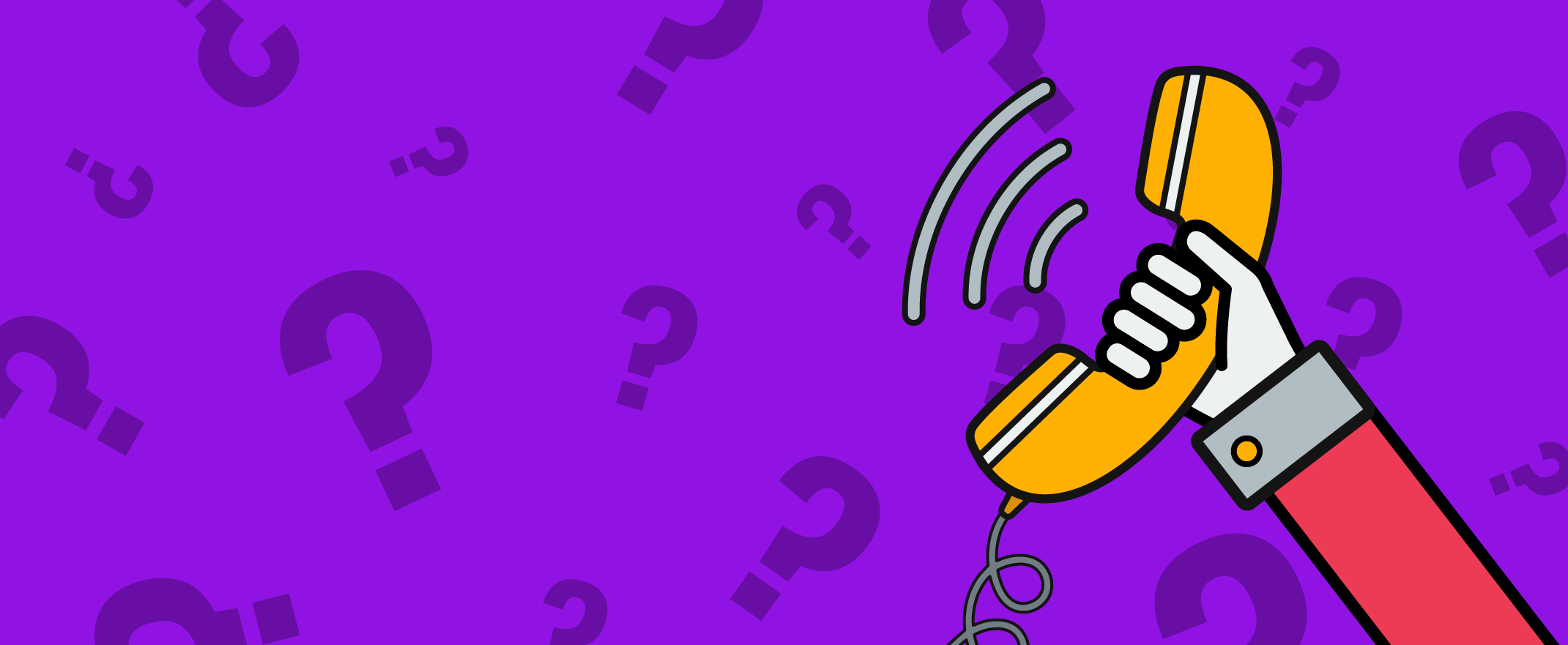 What should I do if I think I have a problem?
The first step in taking back control is to be completely honest with yourself and accept that there is a problem, but that you have the will to confront it. Having done so, you have taken the biggest step to address the issue.
It may be that simply standing back and realising that you have been displaying some of the above behaviours is enough to make you adjust your approach and allow you to resume control. Alternatively, you may feel you need help, advice and support.
Never be afraid or embarrassed to ask for help
Practical steps to help you stay in control:
Ask someone you trust to handle your money for an agreed amount of time (for example, three months) or otherwise seek their assistance in setting a budget plan.
Limit the level of your deposits or expenditure or the time you spend online. Our recommended gaming websites provide tools to allow you to impose your own limits on expenditure.
Reward yourself for "gambling-free" periods by spending the money you saved on something for yourself or your family.
If all else fails – stop gambling. Self-exclude yourself from all the websites on which you normally bet or play. If you believe exclusion is the best option for you, it is advisable to take an appropriate break from ALL forms of gambling.
If you want to prevent access to other gaming, wagering or gambling facilities on the internet, visit gamblock.com, which will help you do so.
Use a calendar to mark each day that you don't gamble, so that you can see the progress you are making.
Independent help services
If you need further detailed advice, or more specific help and counselling, please contact one of the following independent help services.
GamCare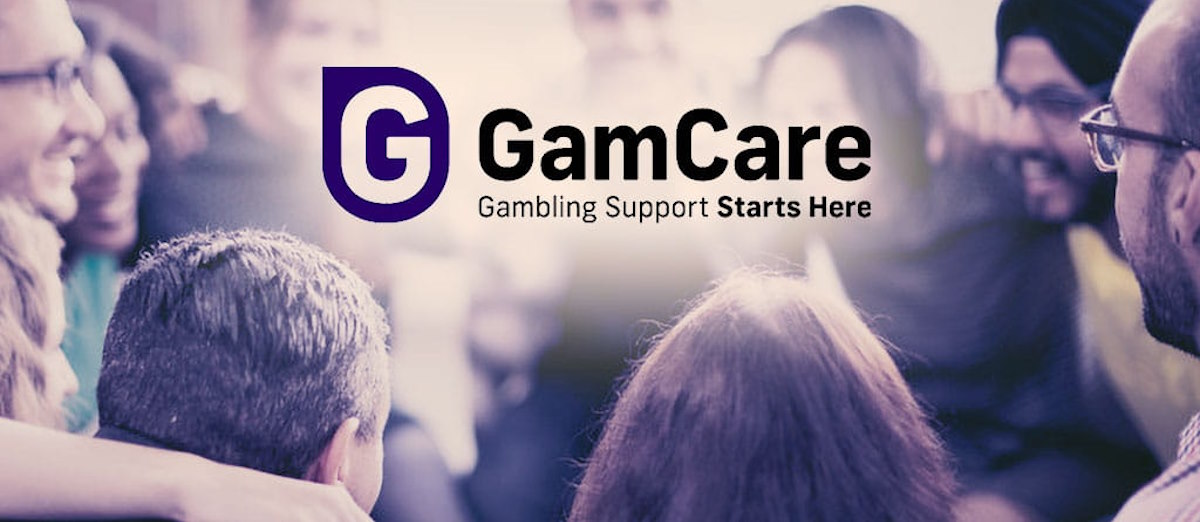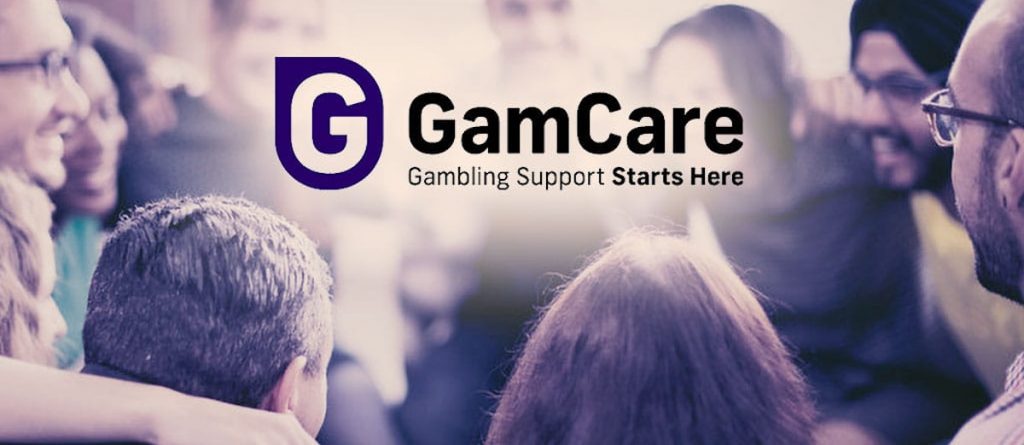 GamCare is the leading provider of free information, advice and support for anyone affected by problem gambling in the UK. Their services are confidential and non-judgemental.
You can call them free on 0808-8020 133 every day from 8 am to midnight. They offer live chat where you can chat with an adviser for confidential advice, information and emotional support. There is also a group chat where you can speak to other people in a similar situation and talk about your experiences and find support.
The GamCare Forum is an online message board and it's available 24/7. It provides everyone with a safe and secure place to explore their situation.
You can take a quick and easy self-assessment test to find out, how safe your gambling is. You can find local treatment and learn about self-exclusion and the ways to manage your money.
Gamblers Anonymous

Gamblers Anonymous is a fellowship of men and women who share their experience, strength and hope with each other that they may solve their common problem & help others to do the same.
Their site offers various help including a Forum, Chat Room, Literature and a meeting finder.
Meetings are the core of Gamblers Anonymous and there are meetings every day throughout the UK.
BeGambleAware


On BeGambleAware you'll find advice and get access to free and confidential help both online and by phoning the National Gambling Helpline on 0808 8020 133.
They offer tips on how to stay in control and you can learn about how gambling works and check if you or someone close to you may have a gambling problem.
You can get help with budgeting and spending control through a money-management app, Squirrel, to learn about self-exclusion and about the different apps that can help you with the self-exclusion. BeGambleAware also provides you with information about gambling-blocking software, such as Gamban.
National Problem Gambling Clinic
Central and North West London NHS Foundation Trust is a large and diverse organisation, providing health care services for people with a wide range of physical and mental health needs. They are a leading provider of addiction treatment and recovery services based in London
You can find help for gambling addiction in their National Problem Gambling Clinic. The clinic provides treatment for problem gamblers living in England and Wales aged 16 and over. The clinic assesses and treats the needs of problem gamblers as well as their family members or carers.
Their service is led by a consultant psychiatrist and staffed by psychologists, family therapists and debt advisors. Most people who complete treatment overcome or significantly reduce their gambling problem.
The Role of the Gambling Industry
In a bid to promote responsible gambling, the gambling industry must also play a part. This includes implementing measures such as age restrictions, self-exclusion programs, and providing information on responsible gambling to all customers.
Furthermore, the gambling industry should work closely with mental health organizations to provide resources and support to those struggling with gambling problems.
Conclusion
Responsible gambling is an ongoing effort and requires the commitment of individuals, the gambling industry, and society as a whole. With knowledge, understanding, and the right resources, we can ensure that gambling remains a form of entertainment and not a source of harm.
Responsible Gambling: FAQs
As mentioned, there are many ways and means to ensure that you gamble responsibly and maintain a high level of control when you are playing online. Nevertheless, we have compiled the below questions and answers that give you quick access to your most burning questions:
Responsible gambling refers to the practice of gambling in a way that is mindful of the potential risks and negative consequences associated with such an activity. It entails making informed decisions, setting limits on your time and money spent as well as seeking assistance for problem gambling.
To gamble responsibly, you must have set limits in place on your spending. You should also never chase after your losses and be aware of the time spent gambling online. If you notice that gambling is negatively affecting your life, know when to call it quits. You can also avail yourself of the many responsible gambling tools available at online casino sites.
Amongst some of the most common signs of problem gambling is gambling with money you cannot afford to lose, or money reserved for bills and necessities. Another sign would be neglecting your responsibilities or relationships due to gambling and also a heightened sense of irritability when not gambling.
If you are playing at a licensed and regulated online gambling site, you should be able to self-exclude with ease. You can either manually self-exclude via your 'My Account' section or get in touch with a member of the customer support team. You can exclude yourself either for a set period of time or permanently.
To avoid addiction, we recommend that you apply responsible gambling practices, such as sticking to limits, bankroll management, recognising early signs of problem gambling, and seeking assistance if required.