Special bonus features are the lifeblood of most modern online slots. They introduce all sorts of unique enhancements which can vastly improve your chances of landing massive wins. The only thing is, you always needed quite a bit of luck to trigger them.
Now, though, you can purchase immediate entry to these exciting features thanks to the new bonus buy option. So, that's why we've decided to create an all-purpose guide to bonus buy slots. Throughout this page, we'll outline exactly what a bonus buy is and how it works. We'll also cover the benefits and potential risks of using it, and we'll also highlight some of the best online casinos where you can play bonus-buy slots.
So, if you're keen to learn more, be sure to keep reading. We've got all of the info you'll ever need to become a pro spinner in no time!
Best Casinos With Bonus Buy Slots
If you want to play slots with a bonus buy, we've got you covered. Our expert team has put together a list of the best online casinos that let you get straight to the heart of the action. All you have to do is pick a site from our list below. You'll get top-quality reel-spinning action and there are also some fantastic welcome bonuses to take advantage of if you're registering for the first time.
LeoVegas Casino
4.5/5
LeoVegas Casino Review
Significant terms: Full T&Cs apply. New reg only. Opt in chose one of the four deposit casino offers (min. deposit of €10). Wagering/game contributions vary. 30 day expiry. 18+ BeGambleAware.org. Terms & conditions apply
Nitro Casino
3.5/5
Nitro Casino Review
What Are Slots With Bonus Buy?
A bonus buy is a feature that lets you go straight to an online slot's main bonus. You don't have to think about landing specific symbols in specific positions to activate what is potentially the most rewarding part of any game – you can simply buy it.
Essentially, certain video slots give you the option to purchase the main bonus. It comes with a cost though. You can opt to skip the base game and head directly to certain features at a fixed cost that relates to your chosen stake. It can be anything from 20x – 1,000x your bet, depending on which game, but if you're willing to pay the price, you can experience a game's core bonus features, and hopefully win!
Bonus Buy Slots in the UK
Online gambling is strictly regulated in the UK. The United Kingdom Gambling Commission (UKGC) outlines which practices are acceptable and which are not. As such, bonus buy features are banned in the UK by the UKGC as they are deemed to encourage potentially unhealthy behaviour from players – you can read more here.
However, that doesn't mean you can't still play these online slots. The games are still widely available online, it's just that the bonus buy element is excluded. Now, players in the UK can only activate these features via a natural trigger – landing the required number of bonus symbols during a single spin, for example.
Still, the feature remains widely available in other countries. All that we would say is, if you choose to use it, play responsibly. Always stick to a limit and never chase your losses.
Which Slots Include Bonus Buy?
Nowadays, bonus buy functionality is a fairly common inclusion in modern slots from all of the big developers. The likes of Nolimit City, Big Time Gaming, NetEnt, Hacksaw Gaming and Pragmatic Play, among many others, have all incorporated this feature into the majority of their recent releases. Of course, though, the bonus features vary from one title to the next and so does the price. So, it's best to familiarise yourself with how each feature works beforehand to potentially avoid spending a large sum of money on something that can end up awarding very little. We suggest playing using a bonus buy slots demo first to get a feel for the gameplay. Once you're comfortable with what's on offer, you can then switch to real money play for a chance to win big.
Below, we've picked five of our favourite bonus buy slots. So, if you're looking for somewhere to start, we highly recommend checking out these games.
Money Train 2
Created by Relax Gaming, Money Train 2 is arguably one of the most popular online slots around due to the huge payout potential of the Money Cart Bonus Feature. You can use the bonus buy to purchase entry into the bonus for the cost of 100x your stake to be in with a chance of winning up to 50,000x your bet. Plus, while the base game RTP is a reasonable 96.40%, it drastically increases to 98.00% when using the bonus bet. Before you dive right in though, we should point out that the feature is highly volatile. Therefore, it's something to consider when choosing your stake.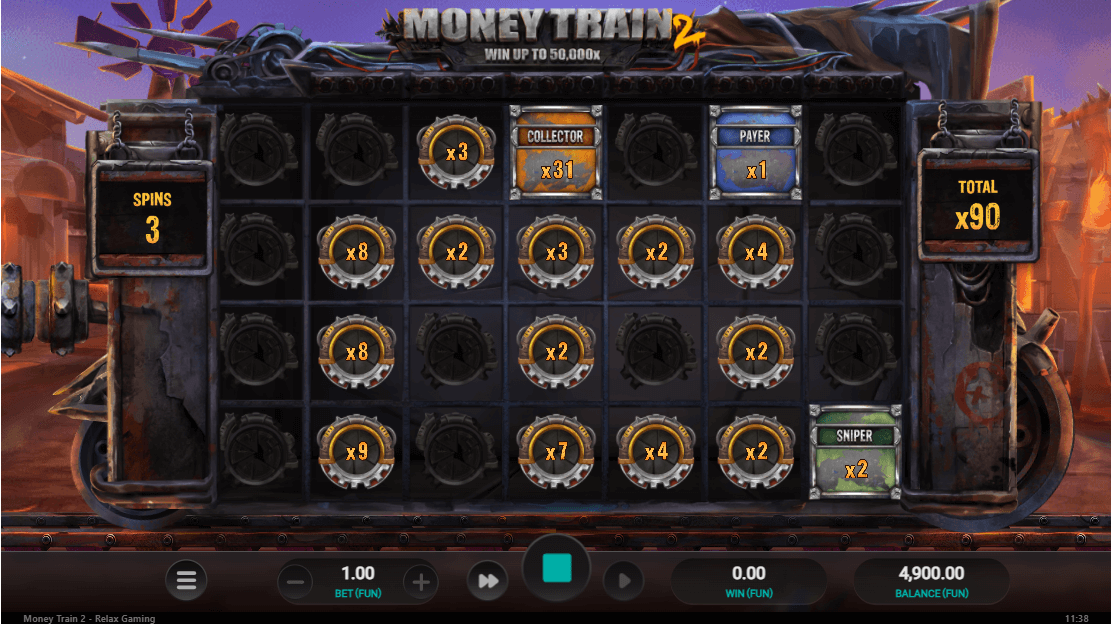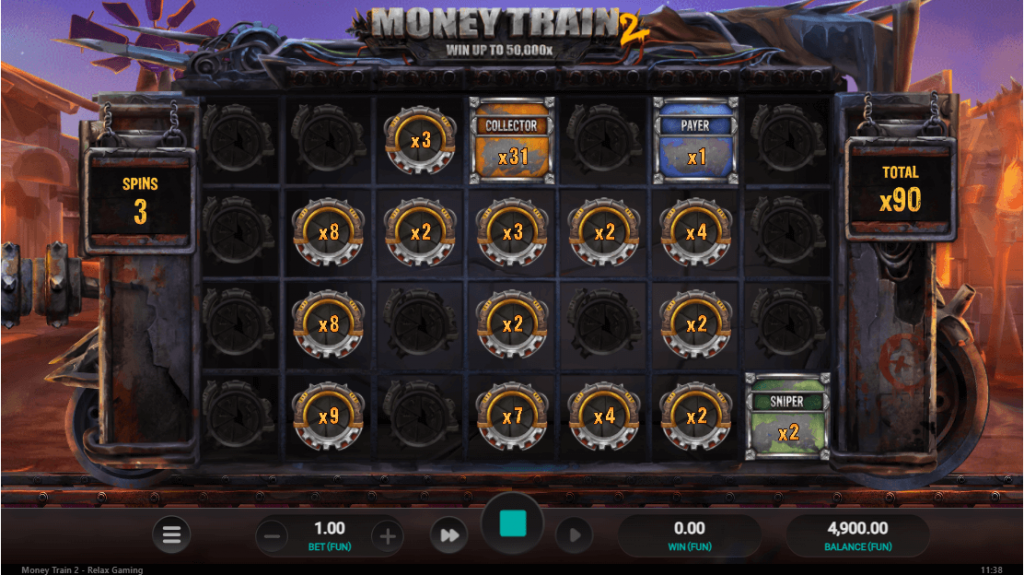 Big Bass Splash
Pragmatic Play caused a huge splash with the release of Big Bass Splash. It's a simple, yet fun slot game that has huge potential and also offers bonus buy functionality. Entry to the main free spins bonus costs a fixed price of 100x your chosen bet. The great thing is, any bonus buy can land between 3-5 Scatter symbols, which means you can earn up to 20 initial free spins at no extra cost – the more free spins you get, the more chance you have of landing the game's 5,000x max win!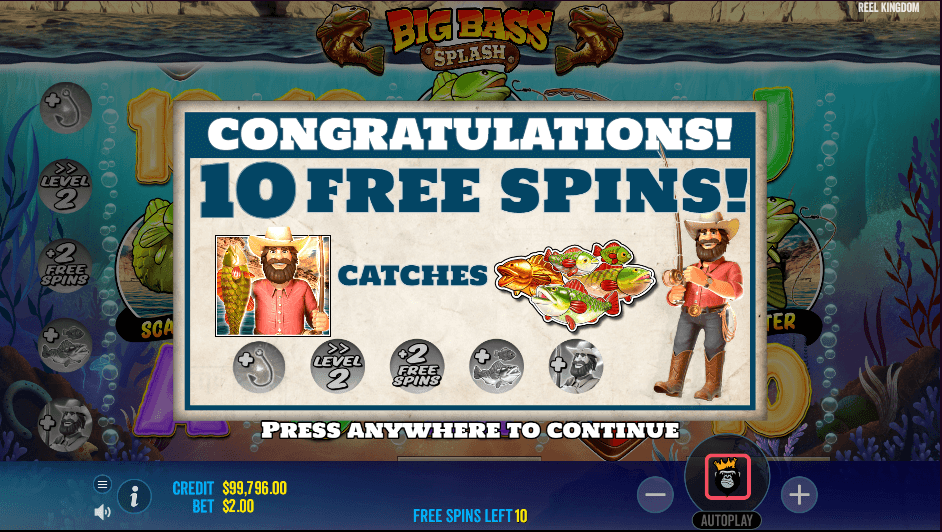 East Coast vs West Coast
Nolimit City and the bonus buy feature go hand in hand. The provider was one of the first to introduce multi-bonus buy functionality, allowing players to choose from different bonus options at various costs. One of the studio's most popular releases, East Coast vs West Coast, gives you two options: the standard free spins mode priced at 80x your stake and the upgraded Coast to Coast Spins feature that costs 420x your stake. Of course, the latter is extremely expensive, but it does dramatically improve your chances of landing much bigger wins worth up to a staggering 30,618x your stake.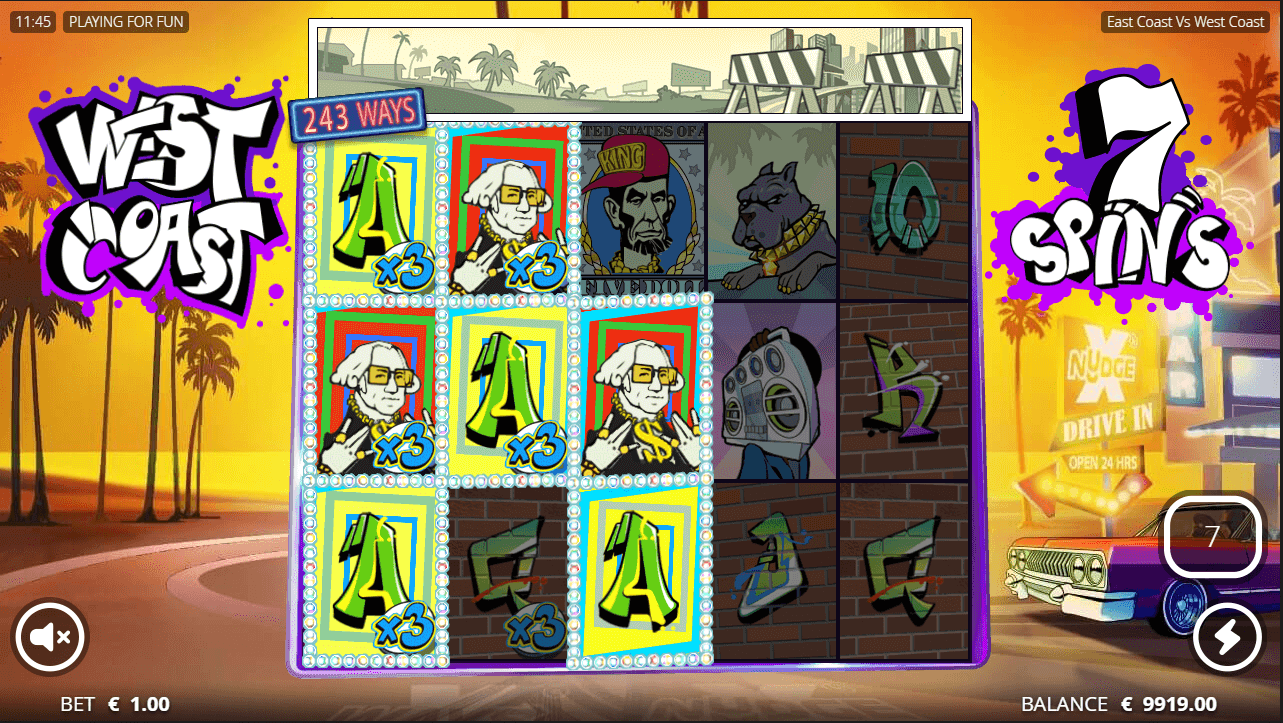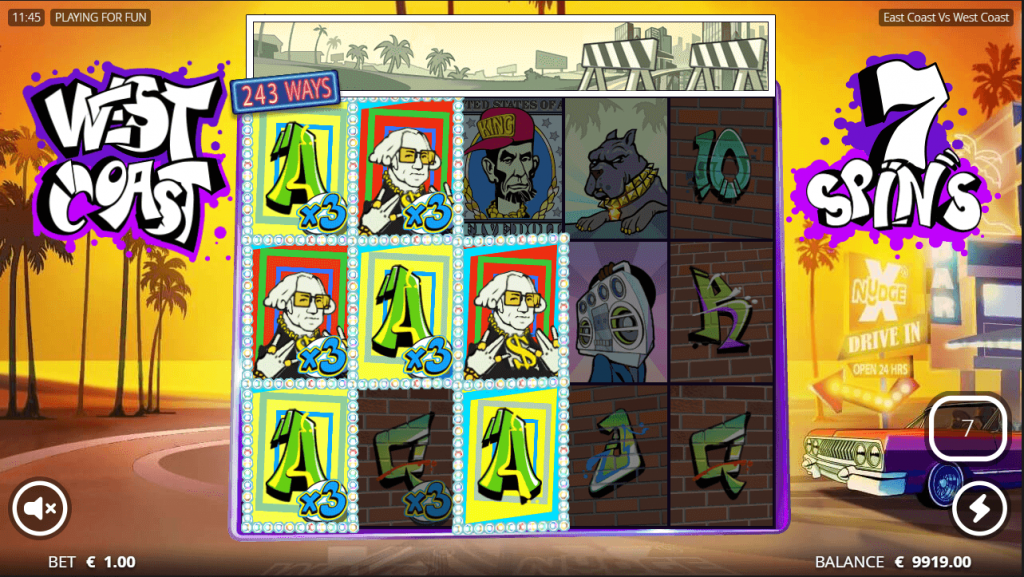 Extra Chilli Megaways
Big Time Gaming has launched some huge hits over the years, but one that has always stood out is Extra Chilli Megaways. It was one of the first Megaways games to include a bonus buy, which is reasonably priced at 50x your stake. What makes it so popular, however, is that after purchasing the bonus, you can then gamble to potentially win up to 24 free spins, and with this type of bonus, the more spins, the better. It's an extremely fun game that has amazing payout potential. So, if you're looking for a top bonus buy slot, we highly recommend giving it a go.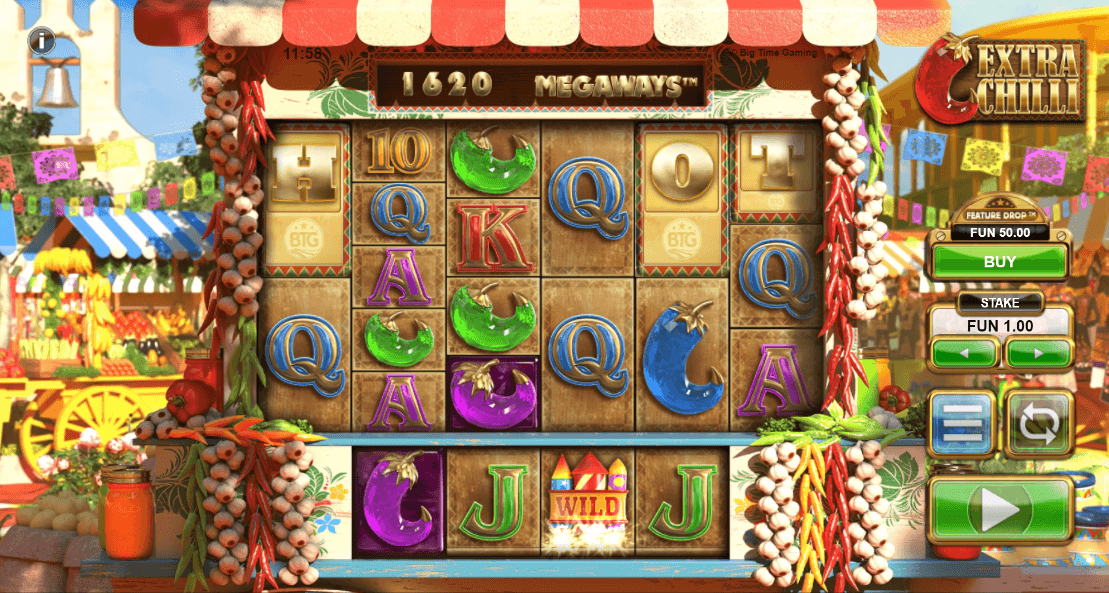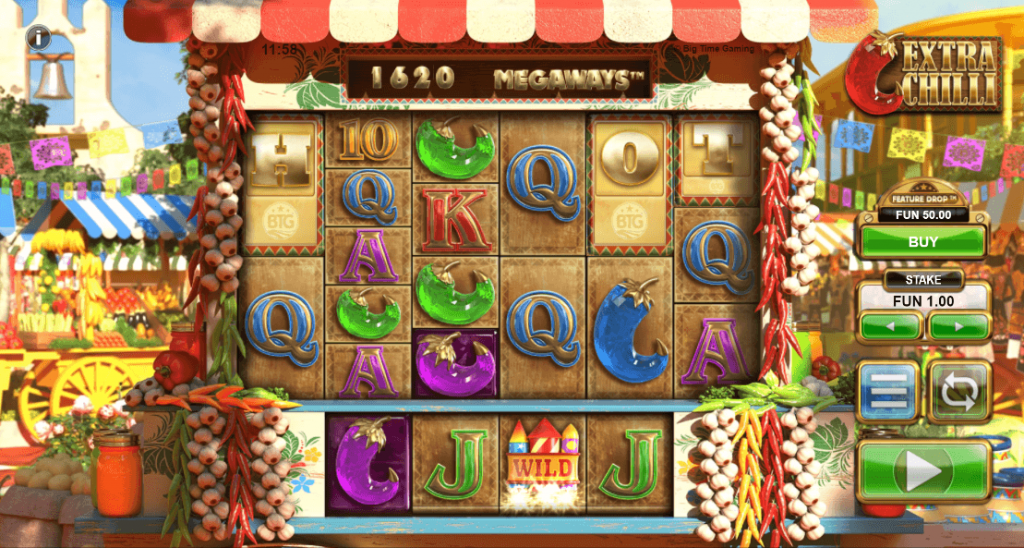 Fruit Party 2
Pragmatic Play loves a sequel and Fruit Party 2 is one of the provider's most successful sequels to date. It's a vibrant cluster pays slot game that offers engaging gameplay across a 7×7 grid and huge multipliers can deliver wins up to 5,000x your stake. There's one feature, which is a free spins bonus that introduces special win multipliers that can grow in value up to 729x on subsequent appearances – it's easy to see the game's immense payout potential. The bonus buy has a fixed cost of 100x your stake but, again, any activation can trigger between 10-25 free spins. So, if your luck is in, you could stand a great chance to land massive wins!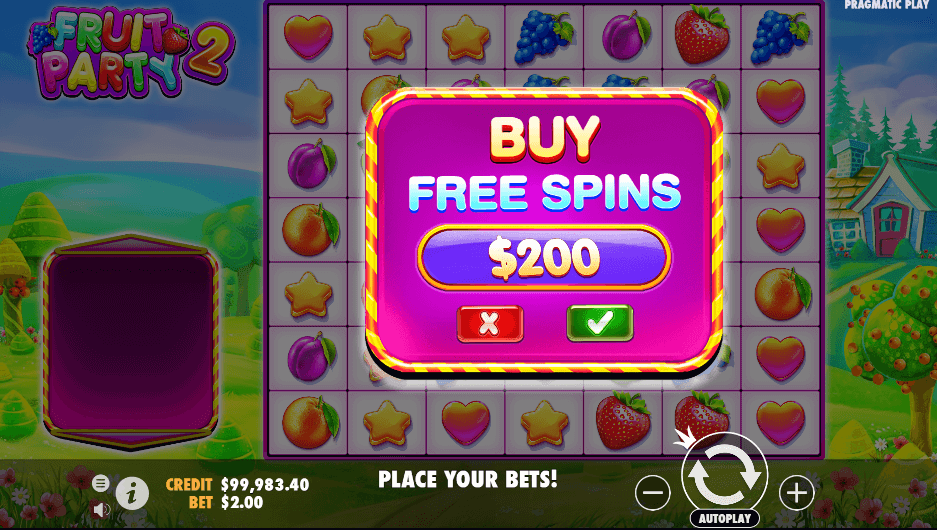 How To Use Bonus Buy
If you're willing to pay a price in exchange for instant access to various bonus features, then the bonus buy option could be worth trying. It saves you the hassle of attempting to land a specific number of bonus or scatter symbols, which is something that can take hundreds of spins. However, it's a feature that we understand that not all players will be familiar with. So, below, we've designed a step-by-step guide to help you understand the process.
Choose a slot machine that includes a bonus buy feature. You can either do so by picking any of the titles we've highlighted on this page or by doing a quick search at your chosen online casino to see which games offer this option.
Once you've loaded the game, locate the bonus buy button. This is usually a separate button that's displayed on the side of the reels.
Once you click the bonus buy, depending on the game provider, you may then be presented with various feature options. Some bonuses can vary in price due to additional enhancements – more wilds, bigger multipliers and so forth. So, make sure you understand what you're paying for. The cost to activate a bonus buy can range from anywhere between 20x – 1,000x your current stake, which means it's extremely important to be careful what you choose.
After making your selection, you'll then need to confirm your purchase. In most cases, you simply need to click an on-screen prompt and the cost is instantly deducted from your current account balance.
As soon as you click confirm, the bonus game or unique feature will trigger. You then simply need to sit back and watch as it plays out in the hope that you land a big win.
Again, we highly recommend the use of demo play here. It's a risk-free way of getting to grips with the various features and it will also give you an idea about what kind of returns you can expect. Remember, just because you've paid for the bonus, it doesn't necessarily mean you're going to win more than it cost. Some features can be extremely volatile and pay next to nothing.
Why Is Bonus Buy Offered?
Casino game providers are always looking for new ways to attract players. They also understand that fans of online slots typically love bonus features, but it can be frustrating to try and trigger them several times. That's why certain providers have started to include the bonus buy option in many of their video slots. It gives players the option to skip to the main bonus features at a fixed cost. So it removes any uncertainty from the equation – pay the price and you get a chance to win a big prize. It's important to note, however, that it's still only a chance. Yes, bonus games often tend to award bigger payouts, but there's no guarantee that they actually will.
RTP and Bonus Buy
All online slots have a return to player percentage (RTP), which estimates your theoretical returns over the long term. With bonus buy slots, you'll notice that there are two different RTP rates available. One is the standard rate for the base game, while the other is generally a higher RTP for when you play with the bonus buy feature. It might only be a slight difference, say roughly 0.5%-1%, but that increase does statistically improve your chances of winning.
Pros and Cons of the Bonus Buy Feature
Like with most things in the world of online casino gaming, there are several pros and cons to using the bonus buy feature. Of course, certain types of players will see the ability to head directly to the main feature as a huge draw. Others, though, may think it takes some of the fun out of playing online slots. Ultimately, it comes down to what you want out of the experience. Still, there are some clear positives and negatives surrounding the bonus buy option, which we've highlighted below.
Pros

Instant access to bonus features

Huge potential prizes

A new way to play online slots

Easy to use
Cons

Can be extremely expensive

No guarantee that you'll win more than the bonus costs

Not available in certain jurisdictions, including the UK
When Bonus Buy Is Recommended
With certain slot games, it's notoriously difficult to activate certain features. You could be spinning for hours without having a sniff. It's generally because these bonuses are linked to huge potential payouts, so they're not designed to trigger as frequently as other features. That's when the bonus buy option is a solid option. If you're willing to pay the price, you can forego the entire base game and head directly to the heart of the action with the bonus buys.
Risks of Using Bonus Buy
Unfortunately, online gambling has its pitfalls. There are countless cases of players attempting to chase their losses, only to end up spending more than they intended to. With general slot gameplay, those losses are directly linked to the number of spins you play. However, when you use the bonus buy or feature buy, the cost is dramatically increased. The price of these features can be anything from 20x – 1,000x your current stake. For example, using the bonus buy option at a £0.10 stake can cost between £2.00 and £100. In a matter of minutes, you could potentially play through 10 bonuses, and if they're the more expensive type, you could end up spending an extraordinary amount. It's definitely something to be wary of.
Always Gamble Responsibly
You should always bear in mind that using the bonus buy feature is never a surefire way to win. It might give you instant access to a certain bonus or feature, but there's no guarantee that you'll win more than you've spent. A bonus buy is a risk. It can also be extremely disappointing. So, if you choose to use this feature, never spend more than you can afford. Gambling should always be a source of entertainment. So be sure to utilise the responsible gambling tools that online casinos provide.
Slots With Bonus Buy: A Summary
The bonus buy has changed the way many people choose to play online slot machines. Now, a lot of customers don't even bother with standard spins. Instead, they choose to spend their money on guaranteed features, going straight to the bonus rounds. It certainly has its advantages, but there are also noticeable risks when playing this way, one of which is the vastly increased cost.
Of course, as fans of these casino games, we always welcome innovation in the industry, as long as it is carefully considered and gives players a fair chance. So we do believe the bonus buy feature is inherently positive; it simply gives players another option. Unfortunately, though, it isn't an option for players in some countries, such as the UK, due to the feature being banned in the country. Nevertheless, these players can still enjoy these online slots and the core bonuses that they offer. The removal of the bonus buy doesn't mean you can't still trigger these features naturally and be in a chance of landing huge payouts.
So, if you're looking to try out the bonus buy feature, we suggest checking out Leo Vegas. The site has a section dedicated to bonus buy slots and there are plenty of exciting options to try out. Plus, you can get your hands on a fantastic welcome bonus if you're registering for the first time.
FAQs
If you have any more questions about bonus buy slots, check out our FAQ section below. There you should find concise and informative answers to some of the more common questions surrounding this particular feature.
A bonus buy is a special type of feature that lets players instantly activate an online slot's bonus features for a fixed cost. Using this option deducts the price of the bonus from your account balance before triggering the feature, where you then have the chance to potentially win large prizes.
Nowadays, many modern video slots offer the bonus buy function. Games such as Money Train 2, Extra Chili Megaways and Big Bass Bonanza are hugely popular due to the fact their bonus features can generate staggering payouts. There are hundreds of bonus buy slots to choose from, so make sure to shop around.
The bonus buy is worth using if you're willing to pay the price to activate a game's special features. Sometimes it can be extremely difficult to trigger certain bonuses, so this is when the bonus buy becomes a viable option. We do suggest that you use it sparingly, however. It can quickly become very expensive.
Many of the best online casinos have dedicated sections to bonus buy slots. Sites such as Leo Vegas, Wildz Casino and Nitro Casino are great options as you can play hundreds of different games. Plus, you can also claim some great welcome bonuses if you're signing up to play for the first time.
No, due to restrictions set forth by the United Kingdom Gambling Commission, bonus buying is unavailable in the UK. Nevertheless, UK gamblers can still play these online slots for a chance to trigger various special features and land big wins. It's simply the fact that the bonus buy function is not present.