Choose the right volatility slot games for you at JohnSlots!
Finding the right slot with the volatility that will suit you is often down to budgeting, playing style and personal preference.
While high variance slots may be your goldmine, other players might find it boring due to the lack of frequent payouts. In contrast to the latter, while other players love fast-paced low-risk games, to you they may seem pointless because you want to hit bit wins.
Therefore it's vital to determine right at the start what kind of slots you like playing. With this guide, we'll show how, when and where you should pick and choose the right volatility slots for you.
For the best experience, we've taken hundreds of our slot reviews and put them into one well-organised library that's split into 5 categories by volatility.
Here you can easily navigate between high, low, low-medium, medium, and medium-high volatility slots and find the ones that suit you best.
Each category contains slots that represent the corresponding volatility and have been selected by our slots experts as the most popular slots available to play right away.
As soon as we sniff out the latest releases, we send our slot team into action to examine if the slots are suitable for our high-quality slot library. This way we keep this page fresh and up to date.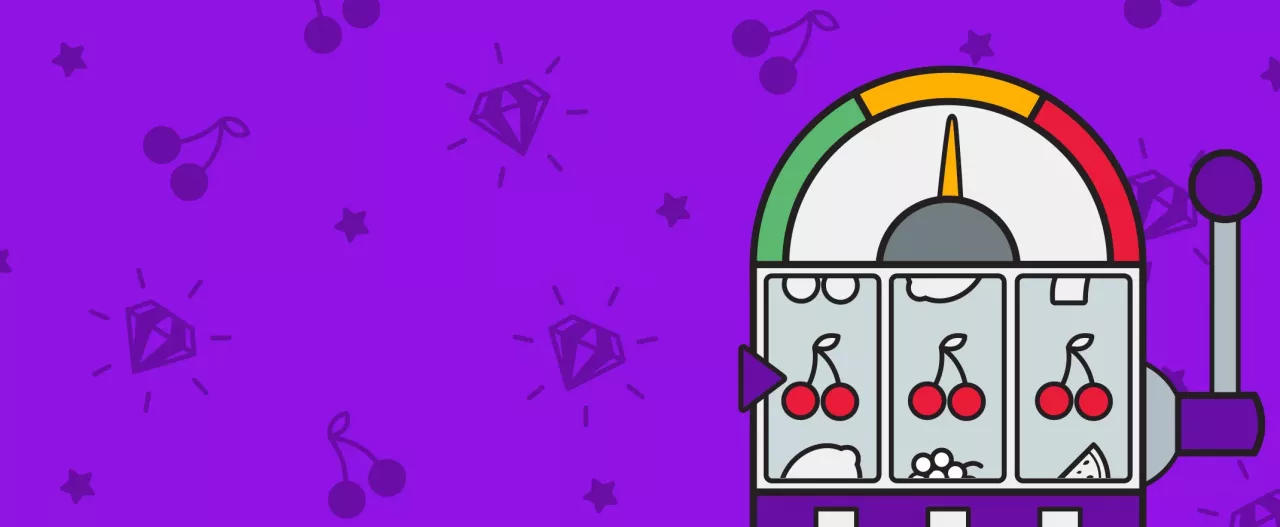 On this page, you'll find
What does volatility mean in slots?
Both volatility and variance determine the behaviour of an online slot game and refer to the frequency of the payouts, the amount paid out and the level of risk involved. Simply speaking, volatility indicates whether the slot you want to play is a high risk, medium risk or low-risk game.
Volatility (or variance) metrics will allow you to choose the best slots for you and give you a better idea of how much you win or lose while playing slots games.
If you have a small budget, you'll want to play slots that involve fewer risks and you can extend your gameplay with small but frequent wins.
Conversely, if you enjoy taking risks and have a larger budget, you'll want to play medium to high volatility slots which can produce substantial wins but at a less frequent pace.
Types of volatility in slots
To help you get to grips with the ups and downs of slot volatility, we've listed 5 slot volatility categories below.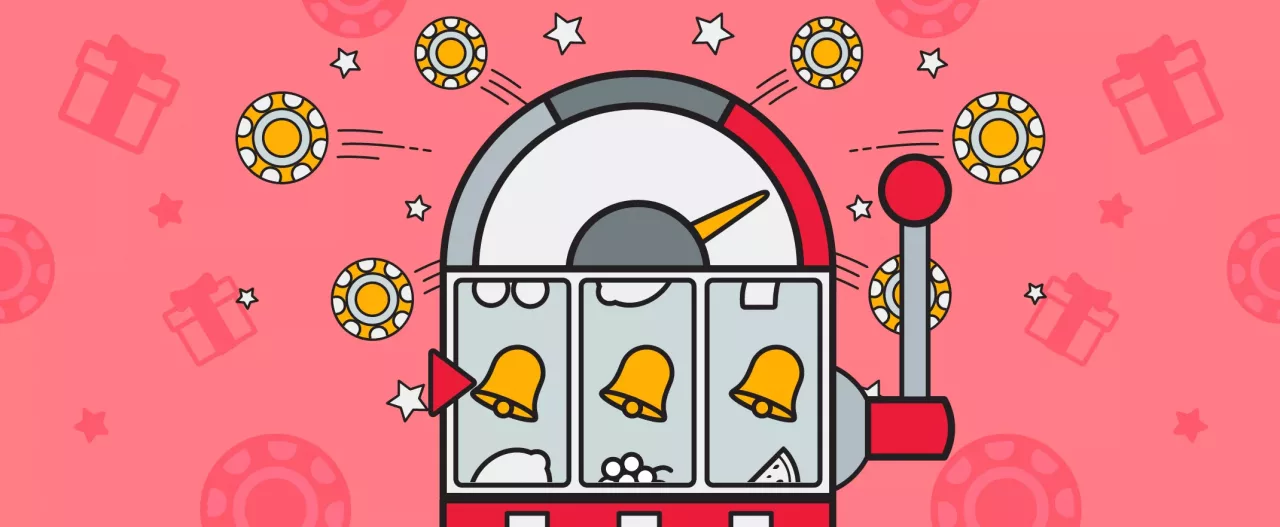 High
There are many benefits to playing high-variance slots, especially if you enjoy taking risks. It's possible that there will be fewer payouts and oftentimes you might even not win anything, but when you do, the payouts are usually worth the wait.
Think high-variance slots like Dead or Alive, Book of Dead or Immortal Romance. Even though released from different providers they all share one thing in common that attracts risk-takers – high volatility.
These slots are not for the faint-hearted and we are not referring to the slot themes in this instance. Not only they are highly volatile but also come with a satisfying RTP way above 96% which indicates fair and thrilling gameplay.
Not all, but many of the high volatility slots also come with lucrative bonus features to help you boost your bankroll. Take the above-mentioned Dead or Alive slot which comes with three free spins bonus features. The Book of Dead free spins round could offer you multiple wins. And to top it all, Immortal Romance comes with five free spins bonus rounds.
High variance slots are at the top of their league and should only be played with the right budget and with the right mindset, which we'll discuss later in this guide.
The downside of high variance slots is that players often lose more money playing on high volatility slots than on any other game. But when it comes to volatile slots, you don't shy away, you go big or go home.
Medium-high
The medium-high volatility slot group is a particularly popular subcategory. Due to the substantial value wins and relatively high win frequency, these slots are more related to high variance slots than they are to the medium volatility slots.
If you're looking for some of the most popular medium-high volatility slots, check out Gonzo's Quest, King Kong Fury, and Finn's Golden Tavern. Although set at a lower variance than the legendary 300 Shields or Book of Ra Magic, these games are still quite frustrating to play. But that's the whole fun in medium-high variance slots, they come with highly anticipated wins.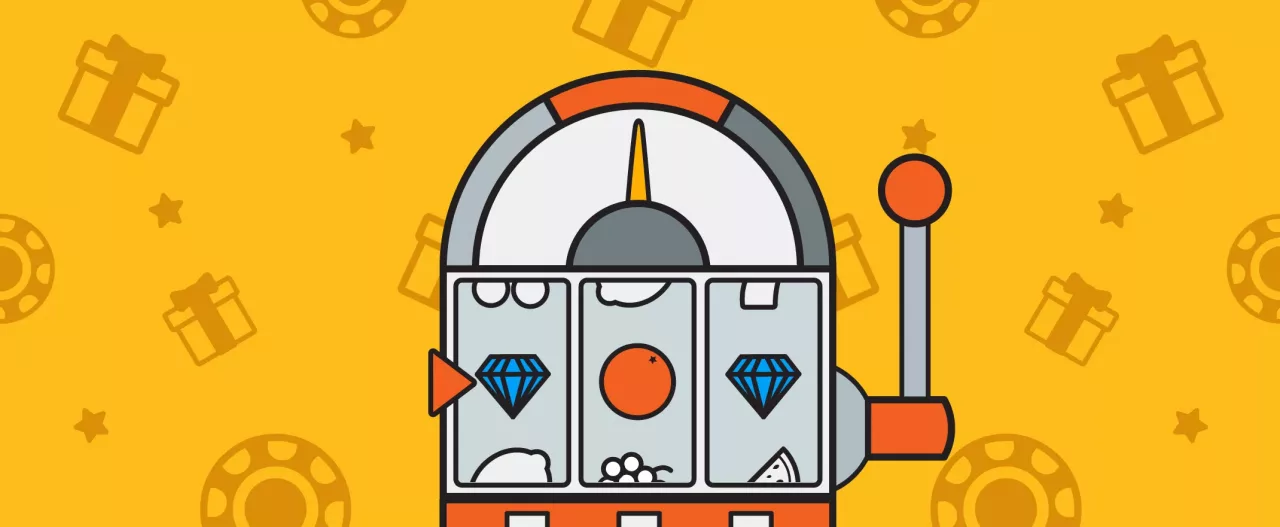 Medium
This is probably the most popular category of variance slots among players. It's mostly down to the fact that medium variance slots possess the best of both high and low volatility slots.
They offer smaller but more frequent payouts compared to high volatility slots. And on the contrary to the low variance slots, you'll get a much higher value payout playing medium variance games. Plus, you have tons of bonus features to enjoy which is fantastic news if you enjoy playing slots for fun but still want those decent wins.
One of the best parts about medium variance slots is that if you budget right you can play them for much longer than high variance online games. Another great thing about these slots is that you can expect much higher value jackpots than playing low variance slots.
Thunderstruck 2, for example, comes with an insane 2.5 million coin jackpot and features four free spins bonus rounds. If you budget accordingly, you could play this slot for hours on end and with the possibility to unlock more and more free spins as you play, potentially hit a big win. Jumanji and North Storm are not far off and will require budgeting, patience and experience.
Low-medium
Low-medium volatility slots are lower-risk games that offer lower-value win combinations and more frequent payouts than the medium volatility slot games. But it doesn't mean that these types of slots are any less enjoyable. Budget well and you could have a long and happy gameplay session with these types of slots.
The IGT's 1024 ways to win Crown of Egypt slot, for instance, is an excellent example of a low-medium volatility slot. As expected from a low to medium variance slot game, it's a fast action-filled slot game that requires careful budgeting to hit those bigger wins.
Sevens High slot, on the other hand, could be a good substitute for Twin Spin if you need a little bit more practice to tackle a medium-high variance slots game. The win combinations here, although smaller, are easier to land making it a fun game to play.
Go Bananas is another good representation of a low-medium slot category. The wins are low value, but the hit frequency is pretty high. This is the perfect game if you're looking for a laid-back slot for a fun and relaxed gameplay.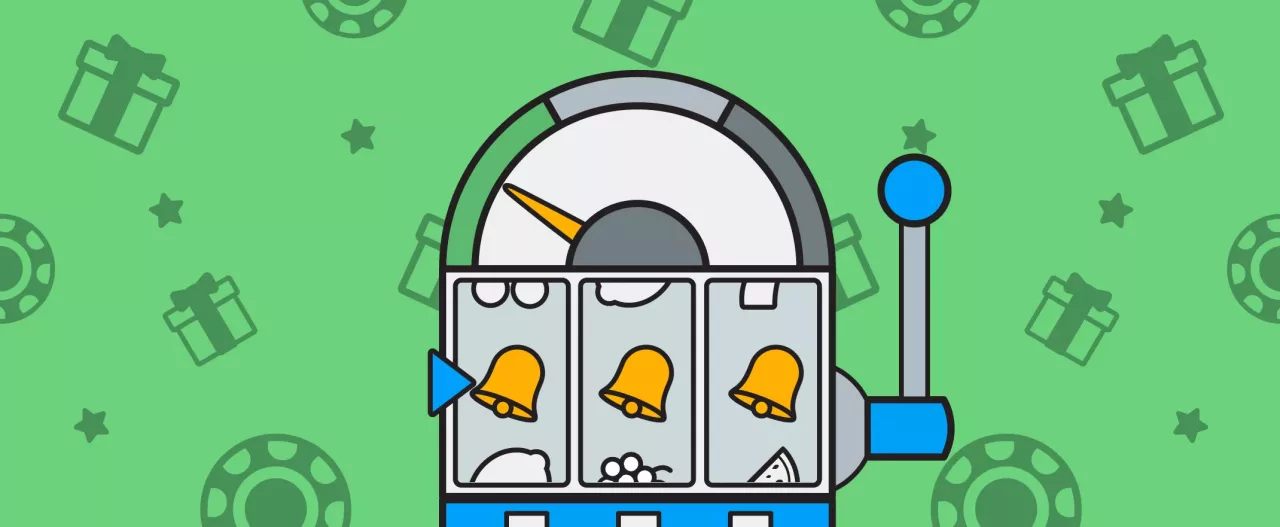 Low
Quite opposite to high volatility slots, low variance slots offer lower value payouts but at a faster pace. So when you play the all-time favourites like Starburst, Big Bad Wolf and Blood Suckers 2, you can expect countless low value winning combinations every five to ten spins on average. Which is what makes these slots so popular among newbies.
While bigger wins are rare they are not impossible, however, they will never quite reach the value of the high variance slots. Having said that, low variance slots, just like the frequency of their payouts, tend to be fast-paced and exciting. And being lower-risk slots they have a loyal audience of their own.
These slots are popular among players who come to the online space to have some fun rather than take risks. They also have a smaller budget which is possible to extend with all these small wins along the way.
Slot machine volatility calculation
In theory, you could calculate slot machine variance if you know the frequency of symbol combinations and odds or value attributed to them. In reality, it takes some complex mathematical equations to determine the exact slot volatility.
Slot machines come with a volatility index rating which indicates how volatile the slot is, however this type of information is not something game developers are willing to display publicly. Though sometimes the calculations can be found on their official PAR (Program Accounting Report) sheets.
But as a player, there are a few factors you can look out for to determine how volatile is the slot you want to play.
The paytable can be a good tool to determine the slot's volatility. Look at the difference between the payout of 4 of a kind symbols and 5 identical symbols per line. If you see that 4 symbols of a kind payout fairly low amounts, while 5 of a kind pay out a lot more (10 to 15x), then you can assume that that's a high variance slot. If the gap between 3, 4 and 5 of a kind symbols is 3-5x the payout, then you are looking at a medium or low variance slot.
Another way to determine volatility is to look at what prizes are offered by the game developer. If you see sky-high cash prizes and massive jackpots, it can be an indication of a medium or high variance slot. As we covered in the 'types of volatility' section above, you don't land big wins easily.
Look at the max bet. Because of possible big wins, high variance slots come with small max bets.
Playing in demo mode could also help determine slot variance. If you land frequent low-value wins it's a lower variance slot and vice versa, bigger less frequent wins are offered by medium or high variance slots.
Finally, to save all the hassle, you can find both RTP and volatility clearly listed in all our slot reviews. We'll tell you the exact return to player percentage and whether it's a high, medium or low volatility slot.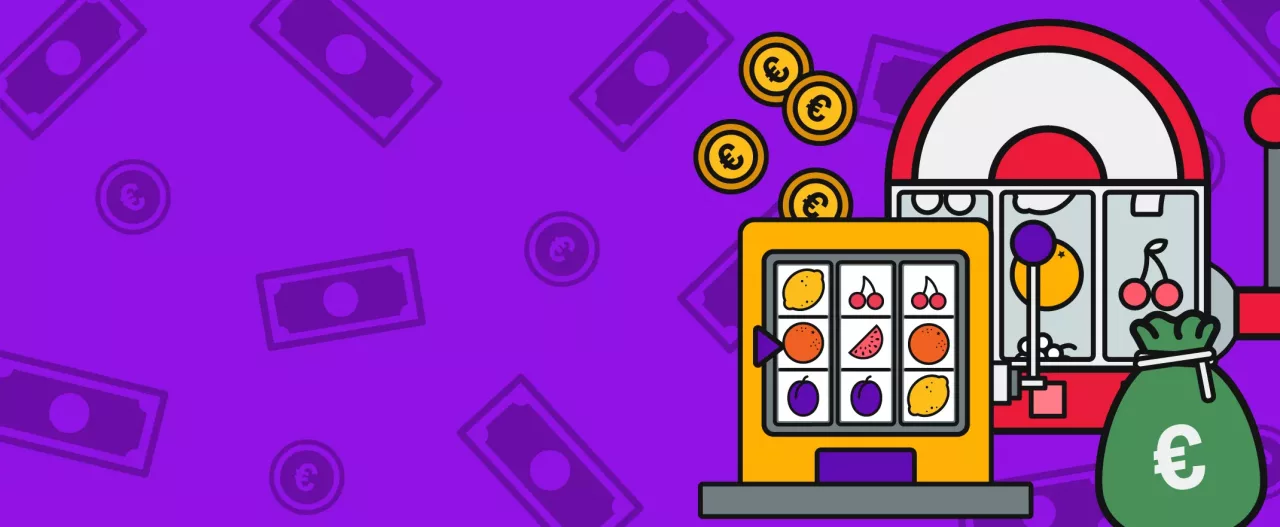 How to choose the right slot volatility for you?
There is a good reason why our slot reviews state the slot volatility right at the start. While choosing slots based on their name, provider, theme and colour scheme might be fun, it might not be very wise.
For the best results, we've put together a quick table below where we've listed when you should play each volatility category slot to get the most out of your gameplay.
VOLATILITY
WHEN SHOULD I PLAY?
HIGH

You have a big bankroll
You enjoy taking risks
You want bigger wins even if they don't come that often
You're ready to stop playing as soon as you've used your planned budget (even if it happens fast)
You don't mind waiting for the bonus features to be triggered

MEDIUM-HIGH

You're looking for a balance between the win frequency and the size of the payout
You're looking for the wins at the bigger end of the spectrum
Your budget is towards the top end of the scale
You've played enough medium variance slots to feel confident to take more risks
You enjoy slots with bonus features but don't mind slots that have fewer of them

MEDIUM

You like playing for fun but also want to win
You are a new player but feel confident to advance to riskier gameplay
You have a limited bankroll but still want to win big
You like both, frequent wins and bigger rewards
You like slots with free spins and other lucrative bonus rounds

LOW-MEDIUM

You could stretch your budget slightly to play riskier games
You want to have fun with more added thrills
You're new to slots but want to take your gaming up a level
You're interested in bonus games

LOW

You're playing with a small bankroll
You want to have fun
You want to play for as long as possible
You want to win often (even if wins are small)
You don't want to wait a long time for features to be triggered
You're new to slots
You don't enjoy taking big risks
Top Casinos to Play Slots with Any Volatility
No matter what kind of volatility slot you prefer to play, we know the best casinos where you can enjoy your preferred games! Take a look at our top ten picks below and choose the casino that catches your eye. You can claim the offer by clicking on the link, registering and making your first deposit!
Why is volatility important in slot machines?
Volatility or variance in slot machines determines the risks and how often it will pay out over time. Therefore it's an important part of any slot game because it gives you a clue of what kind of player the slot is aimed at.
As discussed earlier in this guide, by setting slots to certain volatility levels, game developers give you a chance to choose the slot games that suit your style and budget.
Alongside volatility, return to player percentage (RTP) is another major element to consider in slots machines.
A combination of these two elements go hand in hand in any slot game and should be the first thing you look at when choosing a slot. Knowing the RTP will help you to determine the odds of winning (or losing) on a particular slot.
For example, a slot with an RTP of 96% will pay out £96 per every £100 played on average. Remaining 4% goes to the house's edge. But you shouldn't trust the RTP blindly as it fluctuates the more volatile the slot. The key thing to remember about slots is that with increased volatility, the RTP gets less accurate.
New slots with different volatility at JohnSlots!
To recap what you've just learned, the best volatility slots for you largely depend on what kind of gambling experience you're after. Are you a more laid-back kind of player or a thrill-seeker? Or maybe a little bit of both?
There's only one way to find out. At JohnSlots we have a regularly updated new slots library. We keep it fresh by adding new releases as they come. Why not visit the page and try some games for fun.
Alternatively, for more information about a certain slot you like, including the RTP and volatility, visit our handy slot reviews page.
+10 Years of Experience

Online Slot Expert
Leanna Madden
Leanna Madden is an expert in online slots, specializing in analyzing game providers and evaluating the quality and variety of slot games. With her extensive knowledge, she guides players to the best slot options, including high RTP slots and those with exciting bonus features. Leanna's insights help players make informed decisions and enjoy rewarding slot experiences at online casinos.
More info on Leanna Madden