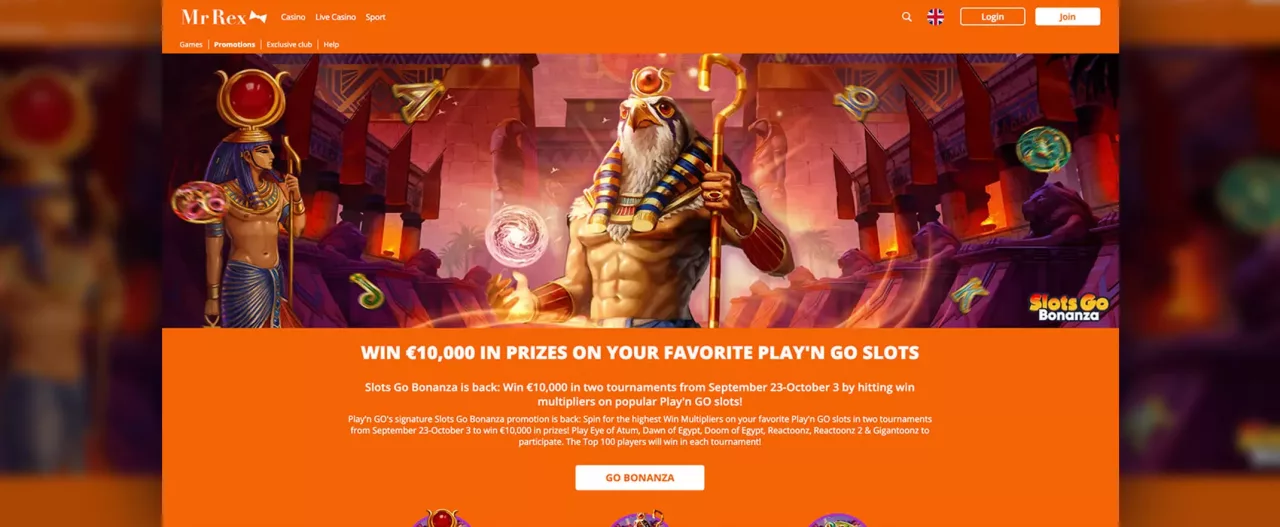 The first tournament took place between September 23rd and 28th, while the second will be held between September 28th and October 3rd. The way it works is that your placement in the tournament depends on the sum of win multipliers in eligible games.
The formula is pretty simple, one win multiplier equals one score, and it's all summed up from the selected slots. So, if you spin €1 and win €5, your score will be counted as 5.
The minimum bet you can make is €0.50, but that's not the best part. Mark September 30th in your calendar, as this is when double points will be awarded.
The prize table is as follows:
1st place – €1,000
2nd place – €750
3rd place – €500
4th place – €300
5th place – €200
6th – 10th place – €100
11th – 20th place – €50
21st – 50th place – €25
51st – 100th place – €10
There will also be no wagering requirements on bonuses, and prizes will be paid out on October 4th.
Aside from Gigatoonz, these slots are eligible for the tournament:
+10 Years of Experience

Online Slot Expert
Leanna Madden
Leanna Madden is an expert in online slots, specializing in analyzing game providers and evaluating the quality and variety of slot games. With her extensive knowledge, she guides players to the best slot options, including high RTP slots and those with exciting bonus features. Leanna's insights help players make informed decisions and enjoy rewarding slot experiences at online casinos.
More info on Leanna Madden