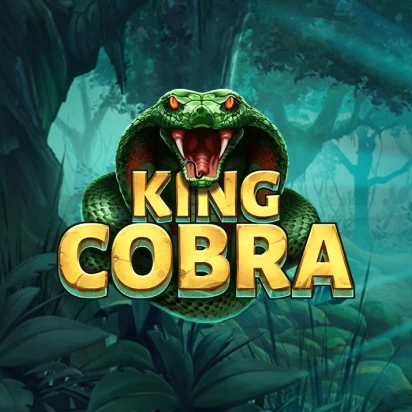 King Cobra
With additional features such as Poison spins and Mystery wilds, King Cobra is an exciting online slot, with a max win potential of 10000x your bet.
Rating
4.025
RTP
95.6
Paylines
15
Volatility
High
Vulkan Vegas Casino Review
The UK Gambling Commission requires you to be over the age of 18 to play demo games. Are you over 18?
You are playing King Cobra for FUN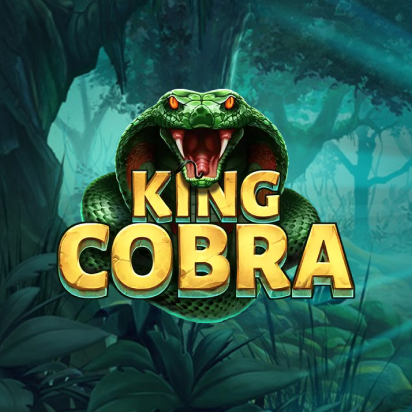 What does John have to say?
King Cobra's soundtrack and visuals will transport you to the heart of the jungle, while the bonus features give you the potential to score some hefty wins.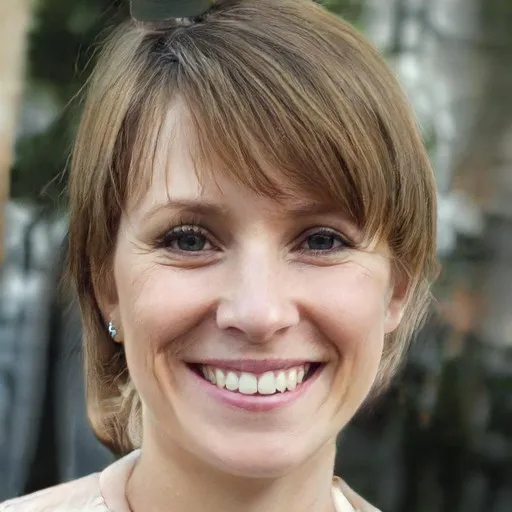 Pros & Cons of King Cobra Slot
Were you hoping to see a more condensed version of my King Cobra experience? These pros and cons summarise all the Booming Games' wild slot has to offer.
Pros

A maximum win potential of 10,000x.

Hold and spin feature with reel multipliers.

Base game wild multipliers.

Immersive visuals and sound.
Cons

Lack of original features and mechanics.

Low RTP.
King Cobra Slot Review
Although some might argue that snakes make perfect pets, I must admit that I'm quite terrified of them. Maybe it's the long fangs and slit eyes or just the way they slither around, constantly flicking their tongues, but there's something very unsettling about them. And it's precisely this angle that Booming Games takes with King Cobra.
We're thrown deep into the woods of an Eastern jungle, teeming with all kinds of deadly wildlife across the board's five reels and five rows. I enjoyed the overall presentation, and although I wasn't blown away by the visuals, they still managed to immerse me in the theme, instilling a feeling of both excitement and dread with every spin.
But what are the key King Cobra features to look out for, I hear you ask. Well, at its core – King Cobra is a Hold and Spin video slot. The mechanic serves as the slot's bonus game, clearing the reels and inviting you to uncover multiplier-filled cobra symbols. It's supported by the Mystery Wilds Multipliers that can randomly trigger on any given spin, awarding multipliers of up to 5x your selected bet. The action is set to a high level of volatility, and you stand to win a maximum jackpot prize of up to 10,000x.
So, if you're hoping for a high octane hold and spin slot with a potential win of up to 10,000x your stake – then buckle up and read through our King Cobra slot review. I'll tell you all about my experience of playing Booming Games' slithering slot, giving you insights into the game's highs, lows and everything in between.
| | |
| --- | --- |
| ⚡ RTP | 95.6% |
| 🎲 Volatility | High |
| 💰 Paylines | 15 |
| 🔼 Maximum Bet | 15 |
| 🔻 Minimum Bet | 0.05 |
| ⭐ Bonus Features | Wilds, Multiplier Wilds, Scatter Symbols, Coin Symbols, Respins, Hold and Win |

Playing King Cobra Slot Game Free Demo
If you've already set eyes on King Cobra, I'd recommend trying out the slot's free demo. It gives you the chance to try out the slot's features and mechanics within a safe space. This is particularly useful to get to grips with the hold and spin feature, understanding how it works and what symbols you'll mostly be on the lookout for. Sure, like all other video slots, there's no particular strategy that you can spend time perfecting, but having a few free rounds before putting your funds on the line can still be very useful.
Where Will I Be Able to Play King Cobra for Real Money?
Booming Games isn't one of the biggest game providers out there, but we've managed to put together a list of online casinos that support King Cobra. All the online casinos we recommend here at JohnSlots are safe and secure places to play, so you can take your pick, knowing that they're all trusted sites.
When playing King Cobra for real, I'd suggest monitoring your performance and changing your betting levels to suit your progress. Video slots all work with a random number generator, so there's no skill or strategy that you can apply to improve your chances of success. Still, setting a budget and adapting your bets according to your progress can help you play more safely.
Pro Tips
With its high level of volatility and relatively skint RTP of 95.6%, King Cobra doesn't bombard you with wins and prizes. My advice is to maintain a small bet level, making sure you can hang in there long enough to get through the dry spins before hitting some big wins. Beyond that, you'll just be hoping for some luck to push you towards the 10,000x maximum win.
King Cobra Slot Bonus Features
When it comes to features and mechanics, King Cobra is a bit of a hit-and-miss. Sure, the mystery wild multipliers and hold-and-win features can lead to some really exciting moments, but I felt like the slot is missing something punchier and more innovative.
I've already experienced the included mechanics in other video slots and was hoping for that killer feature that would push King Cobra to the next level. Perhaps there could have been something else added to the base game to hold my attention while I hoped for the Poison Spins feature to trigger. Especially when it took me over 250 spins before the bonus game activated for the first time.
Even so, King Cobra has lots going for it, but more on what the existing features have to offer, below.
Wilds
Sure enough, wild symbols are included in King Cobra's menagerie of features. I thanked my lucky stars every time one of these tokens landed on my reels, stepping in for missing pay symbols and completing would-be near misses. They don't have any values attached to them, but they can get supercharged with multipliers through the Mystery Wild Multiplier feature.
Triggering at random, the Mystery Wild Multiplier feature awards 2x, 3x and 5x multipliers to wilds on the reels. If more than one multiplier lands, their values are multiplied and awarded. Although it's quite a simple mechanic, it can increase your potential by a lot, especially when landing more than one multiplier. I'll point out that the feature didn't trigger very often, but it brought a smile to my face whenever those multipliers finally graced the reels.
Scatter symbol
As your key to the hold and spin bonus, scatter symbols are as precious as they are rare. You'll need a total of three symbols to activate the bonus game, giving you three Poison Respins. Outside of their general duties, scatter symbols don't add much to the game. They have no value of their own and don't contribute to any other wins in general.
Although I never really expect much from scatter symbols, I always appreciate when developers integrate them more organically into the rest of the feature list. King Cobra's scatters feel quite basic and I would have rather had them serving an even bigger purpose during the base game spins.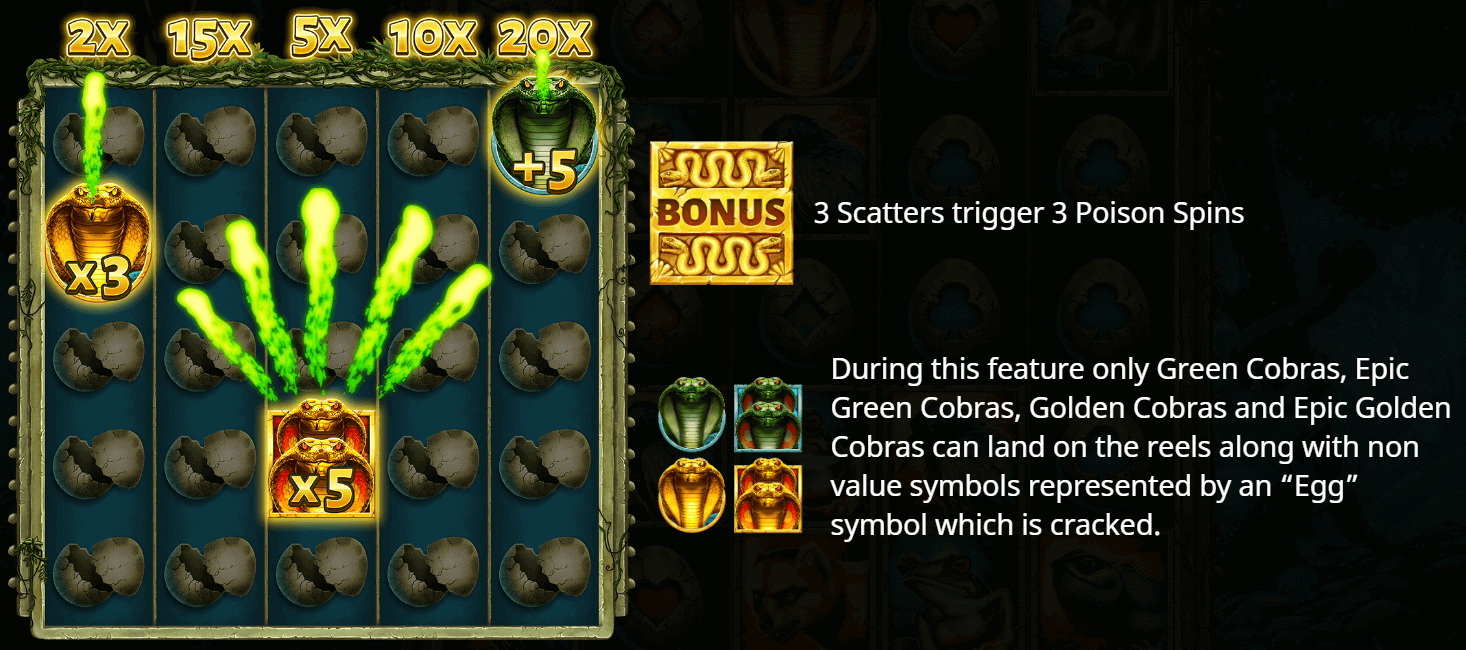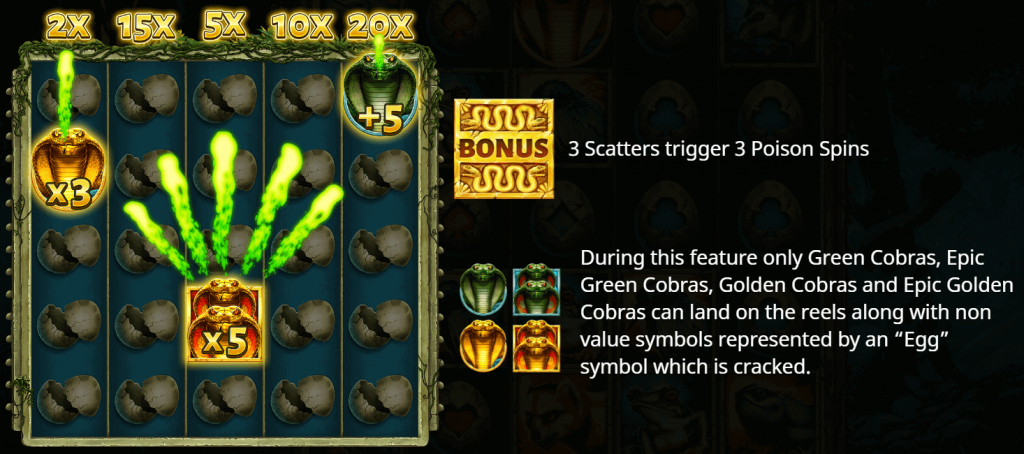 Respins
Whenever you land the required three scatter symbols, King Cobra clears its reels and prepares them for the hold and spin bonus. You get a total of three respins here and can land cracked egg symbols, as well as green, gold, epic green and epic gold cobra symbols.
All of these symbols have their distinct goals, performing different tasks whenever they land (and stick) on the reels.
Cracked Egg symbols – Nothing. Landing this symbol adds nothing at all and cracked eggs are removed from the reels after every spin.
Green Cobra – These tokens add multipliers to their respective reels. The combined multiplier for each reel is listed at the very top.
Gold Cobra – Instead of simply increasing the existing multiplier, Gold Cobra symbols multiply the existing multiplier on their respective reel by their value.
Epic Green Cobra – An enhanced version of the Green Cobra, the elite version adds its multiplier to all five reels.
Epic Gold Cobra – As yet another elite symbol, the Epic Gold Cobra token multiplies its value across all reels.
Every time you land a cobra symbol, the respin counter is reset back to three. The bonus game carries on until you either cover all of the reels with cobra symbols or run out of respins. If you're not too keen on waiting for the Poison Respins to trigger through scatter symbols, you can always opt for the buy bonus feature. It throws you straight into the action but will cost you 90x your selected stake.
The bonus and all of its multiplier possibilities brought me some of the biggest wins in King Cobra. And yet I felt like the feature could have been pushed further. Hold and spin mechanics have been used time and time again, and the way King Cobra implements them doesn't add anything new to the table.
RTP & Volatility of King Cobra Slot
Just like its namesake, King Cobra isn't a slot for the faint of heart. It keeps its volatility at a high setting and delivers a somewhat controversial RTP of 95.6%. So, as you might imagine, it takes quite a while for any significant wins to occur and although that's expected in a highly volatile slot, the low RTP setting makes for an even less rewarding experience.
Booming Games is a trusted game provider, so you can rest assured that King Cobra and all of the developer's games are safe to play. We recommend enjoying King Cobra and all online casino games at sites with strong gaming licenses like the MGA and UKGC. These licenses make sure casinos operate with the highest levels of fairness and responsibility.
King Cobra Slot on Mobile
As with most online slots nowadays, King Cobra is compatible with both Android and iOS mobile devices. The game responsively adapts to smaller screens and automatically adds touch control. It works well, and King Cobra reconfigures its structure to make good use of mobile screens, moving all relevant buttons to maximise the display area. There are also no compromises here in terms of visual quality and features, so you'll be enjoying the full King Cobra experience on the go.
Conclusion
All in all, King Cobra manages to put together a somewhat enjoyable experience. Great visuals set the mood perfectly, while Mystery Wild Multipliers did their best to keep me busy as I hoped for the Poison Spins to trigger. But at the end of the day, the features on offer here have already been used before in other slots, to better effect. To make matters worse, King Cobra sets a low RTP of 95.6% which means you'll be waiting for a while before wins and special features come your way.
Of course, if you're simply looking for a highly volatile slot with great visuals and a maximum win of 10,000x, then King Cobra's bite might just be enough to keep you spinning its reels.
FAQs
Right! We've covered all that King Cobra has to offer, but if you feel like there's more you'd like to know about Booming Games' slot then reach out on this contact form and I'll get back to you as soon as possible. In the meantime, why not check out these frequently asked questions? They might just have the answer you're looking for.
You can potentially win a maximum of 10,000x for your selected bet. A win this big is quite rare, but you can get the highest wins possible by landing several multipliers during the hold and spin bonus feature.
Yes, King Cobra comes with an auto-play feature that you can tune accordingly. You can set the number of spins, maximum bet and maximum loss amounts before activating. The auto-play function can be turned off at any time.
The King Cobra bonus game is a hold-and-spin feature. The reels are cleared, and you can land new symbols that each come with reel multipliers. It's the best way to close in on the 10,000x maximum win.
The King Cobra special features include wild symbols, scatter symbols, mystery wild multipliers, hold and spin bonus and the buy bonus feature.
+10 Years of Experience

Online Slot Expert
Leanna Madden
Leanna Madden is an expert in online slots, specializing in analyzing game providers and evaluating the quality and variety of slot games. With her extensive knowledge, she guides players to the best slot options, including high RTP slots and those with exciting bonus features. Leanna's insights help players make informed decisions and enjoy rewarding slot experiences at online casinos.
More info on Leanna Madden