This online casino game is extremely easy to understand and even completely novice players will find themselves feeling more confident in their skills fairly quickly. In this guide, we will be laying out all the important rules, terms and actions you need to know about before you get started playing online bingo.
How does online bingo work?
If you have ever played traditional bingo, you'll be pleased to find that online bingo follows the exact same bingo rules, the only difference being that it uses software to do the job of the caller, daubing and the tickets. For those who are totally new to the game, read on below.
Bingo is a numbers game. In traditional games, each number is printed on a small plastic ball and popped into a rotating cage-like machine that jumbles them up. The caller then pulls a ball out and reads that number.
In online bingo, the number is not drawn from a machine but is randomly generated by the software. Players then mark their tickets or cards if that number appears on them. It is worth noting that while many online casinos offer in-browser bingo, some still have downloadable bingo clients. For the most part, the experience is identical though HTML 5 software is probably a little more efficient and faster than older applications.
Numbers
The range of numbers in play during a bingo game is important. The range determines the odds of a win, the duration of a typical game and even what the tickets look like. Bingo can be played with 30, 75, 80 or 90 balls, and with new variants being designed all the time, there will likely be some new additions to that list eventually.
Cards
Players mark the called or drawn bingo numbers on a ticket, which can also be called a card. These cards differ slightly in their appearance depending on which type of bingo you are playing but they operate in the same way. Players attempt to form winning patterns on these cards, which have arrays of random numbers (within the playable range) printed on them.
Strips
The term 'strip' comes from the traditional way bingo was played. This was 90-ball bingo and sets of 6 tickets were printed on the same paper, called a strip. In online 90-ball bingo, players can only play on strips i.e. 6 tickets at a time. Other games may allow the player to buy tickets in smaller or larger amounts.
Winning patterns
A winning pattern is when a combination of numbers printed on a bingo ticket is called out. The marked numbers form a specific shape. The most common winning pattern is the one-line, which is a row of adjacent numbers.
Bingo games can reward on a variety of winning patterns, with one line, two lines and full house being the most common but more creative or exotic patterns like chevrons, tick marks, corners and others can also be included. This information is available at the start of each bingo game so you can keep an eye out for any emerging patterns.
Bingo sessions
Some operators offer bingo sessions. These are periods of time where bingo games are played back-to-back and players can buy tickets to play during any of the games that take place. Instead of having 10 games, for instance, the operator announces a 3-hour session, which would then include as many games as can be played in that time period.
Flashboard
Back in the day, a bingo caller would shout out the bingo numbers and then manually display that number on a large screen for everyone in the hall to see. These days, the caller has been replaced by a flashboard, which comes built in with random number software that displays the result in real-time.
Buying cards
Most players enjoy bingo with multiple cards or tickets at the same time. However, in most cases, you are free to play with just one card if you like. There is usually a maximum limit of how many cards you can buy for each game, which generally lies around 96.
Selecting tickets
Tickets themselves are randomly generated i.e there is no discernible pattern to how they will appear. But players do have the opportunity to choose their tickets and some employ strategy to do so.
When it comes to selecting tickets, players generally fall into one of two camps. The first is the more conservative approach and relies on choosing cards with a large range of numbers. The thinking is that this reduces the risk of having a number called that appears on multiple cards, thus compromising the chance to win across several tickets.
The other option is the more daring approach and uses the thinking that having overlapping numbers, present on multiple cards at once, will result in higher payouts if that number is called.
Selecting strips
Let's assume that a strip here can contain as many cards as the player wants and is not a fixed amount as in 90-ball bingo, where it is always 6 tickets. There are some factors to consider when choosing how many tickets to play per game.
A smart player will take into account the cost of each ticket, the size of the prize pool and the total number of tickets in play. Games with a larger prize are likely to see plenty of interest and thus more competition. The key is to buy cards in games where the prize money is large but not large enough to draw a lot of attention from other players, so the number of cards in play is small.
Players should also keep their own abilities in mind. New players might find it difficult to keep up with multiple cards at once so starting off small can help you limit your losses and make you more confident in dealing with more tickets in play.
The book of cards
In traditional bingo, players can buy books of cards, which are essentially large packs of strips that remove the need to buy tickets for each and every game. Players use a single sheet per game and then move on to the next one once that game is done.
The Draw
Once everyone has all their tickets at the ready, a caller in a traditional bingo game will spin the bingo machine and pull a numbered ball out of it, announcing the result. In online bingo, the software does the same job – virtually drawing one number from the range in play at the time.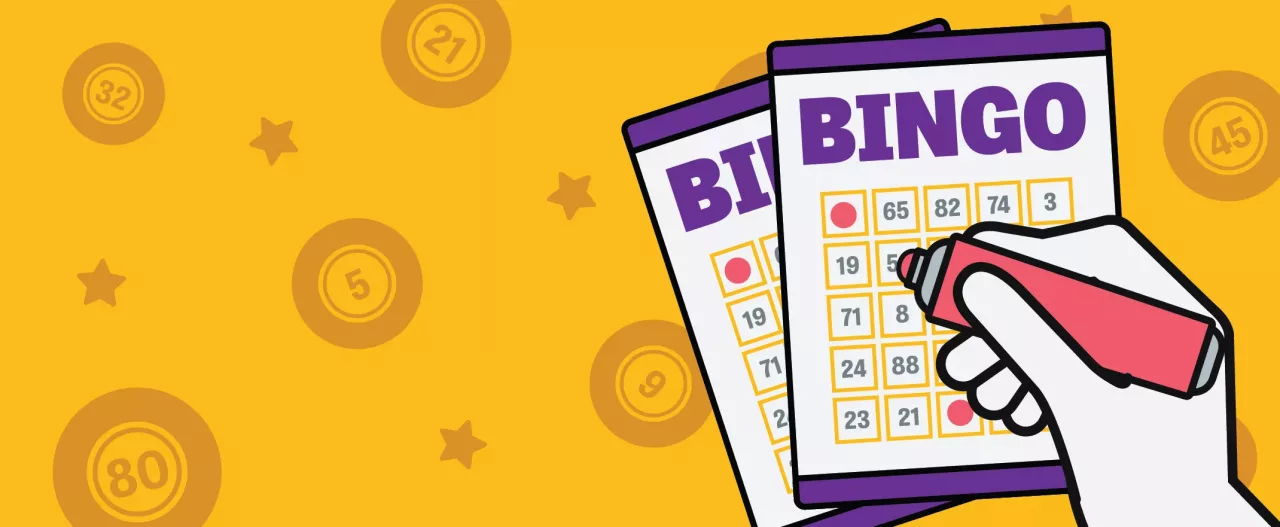 Daubing your numbers
Daubing refers to the act of marking the bingo tickets as numbers are called.
Manual daub
In traditional games, a chunky felt tip pen with a circular tip is used to block out the called numbers, usually in a bright colour to make it easier to spot patterns.
Auto-daub
Because online gameplay can be quite fast-paced, bingo software nowadays usually includes an auto-daub feature. This will automatically mark the called numbers on players' tickets so that players can enjoy socialising in the chat rooms without worrying that they have missed a number or even a win.
Winning a bingo
To win a bingo, you will need to form a pattern on your ticket that is made up of the called numbers. This simple gameplay is why bingo is so popular among young and old alike.
Understanding the winning patterns
Most bingo games will reward at least three winning patterns, the most basic of which are one line, two-line and full house patterns. That said, each game can include any number of patterns and it is up to the player to watch out for these patterns.
Every game will provide clear information on the winning patterns that will be rewarded, so make sure you take a look at these and try to memorise them to ensure you can claim your prize if you have a winner.
Understanding the odds at bingo games
Figuring out your odds of winning at bingo is less complicated than in other games of chance, simply because the data you need is a lot easier to understand.
The odds in bingo are affected by four things – the number of cards, the number of players, the number of calls and the number of games played overall. The more cards you have, the better your chances of winning but the number of players can impact those odds.
In 90-ball bingo, there are 90 potential calls, one for each of the numbers. In 75-ball bingo, there are 75 potential calls, and so on. As the game progresses and the fewer numbers remain in the bag (or in the random generator) to be called, so the chance of winning increases.
Finally, odds can also be worked out over the long-term, covering a period where multiple games are played. By playing more games, you increase your chances of winning big but keep in mind that the pendulum can very well swing the other way and result in more significant losses if luck is not in your favour.
Prizes you can win
In general, casual bingo games do not offer life-changing cash prizes. These games are very much just for fun, though serious players can successfully employ strategy to make the most of the prizes that are on offer.
Some games offer jackpot prizes, which can be much bigger than the usual cash amounts up for grabs in regular games. These can draw a lot of attention from bingo players, making a win even harder as the number of opponents increases.
Playing one card vs multiple cards
The question of how many cards to play at once is an important one in bingo. New players are advised to keep things simple at first as they get to grips with how the game is played. As they become more experienced, players will start to consider what the ideal number of cards to have in play might be.
As previously discussed, the total number of cards in play should be taken into consideration. While buying more cards can improve your chances of winning, if the competition is steep then those chances are going to suffer anyway.
Some experts suggest that four is the best number of cards to hold, with the caveat that players should pay attention to how a series of games unfolds and adjusting that number appropriately.
Online bingo chats
The social aspect of bingo is one of its most appealing. In traditional bingo halls, players could enjoy cups of tea and a chat as the games progressed, though making too much noise would draw consternation as others tried to focus on the caller.
Online, players can socialise in a different way, through the power of an in-game messenger client that connects them to all the other participants. Thanks to Autodaub, no one has to worry about missing a called number and can enjoy the company of other players.
Summary
Playing bingo is an enjoyable and comparatively low stakes way to gamble. Its built-in social element is appealing to those who like to play in the company and simple rules make it accessible to players of all levels.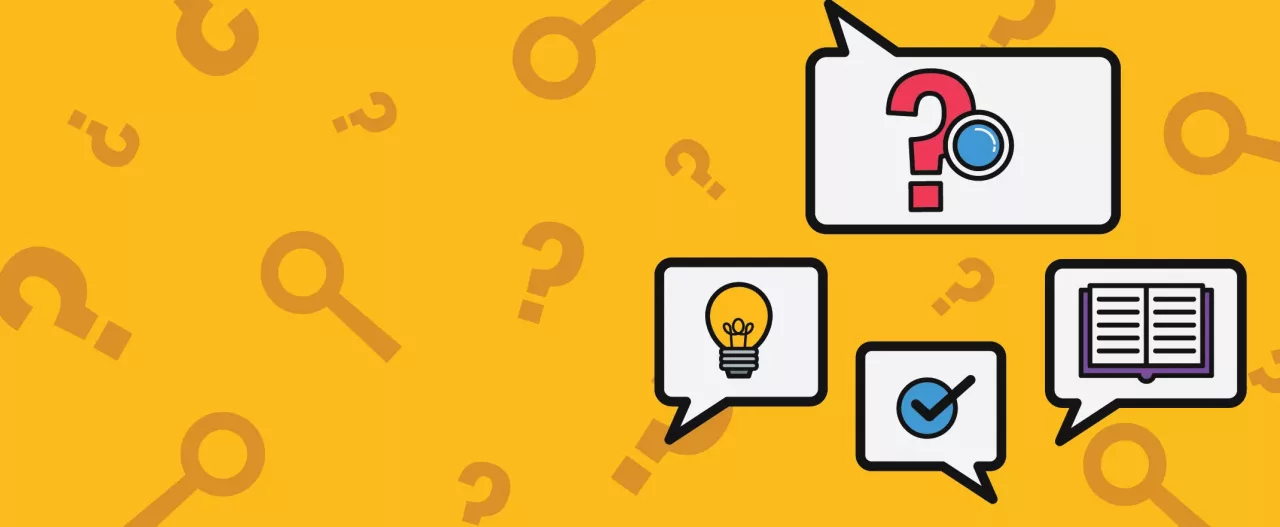 Frequently asked questions about playing bingo
Below you will find answers to questions players have often asked about playing bingo online.
How can I get better at bingo?
Just like anything else, the practice can help you get better at bingo. Becoming more confident through practice will allow you to be more efficient at calculating your odds, managing play across multiple tickets and being able to adapt to different gameplay scenarios.
How can I calculate the odds at bingo?
To calculate the odds of winning at bingo, you will need some pieces of information – the range of numbers in play, the number of tickets in play, and the number of players. Taking all these into account, you should be able to work out the odds of a win.
Should I play multiple cards?
That depends. In games with few players, having multiple cards can significantly improve your odds but new players should not be tempted to go overboard and buy ten tickets at once – it will be hard to keep up!
What is a strip?
A strip is a group of individual bingo cards. In 90-ball bingo, a strip refers specifically to 6 cards or tickets that are in play during the same game.
What is a winning pattern?
To win at bingo, you need to land a winning pattern. This is a pattern formed of the called numbers and then marked on your ticket. Games can use different winning patterns so be sure to check before you start.
How do I choose which strips to buy?
Choosing your tickets and, by extension, your strips, depends on your approach. Conservative players tend to choose tickets with a wide range of numbers while others choose to focus on specific groups of numbers in an effort to form wins across multiple tickets.
What is a flashboard?
A flashboard is an electronic display that shows the latest called number in bingo.
+3 Years of Experience

Online Bingo Specialist
Aubrey Medina
Aubrey Medina is a trusted expert in online bingo, providing valuable insights and expertise to players. With a focus on analyzing online bingo sites and their features, Aubrey helps players choose the best platforms for their needs. From assessing game variety to evaluating bonus offers, Aubrey's expertise ensures that players can enjoy an engaging and rewarding bingo experience online.
More info on Aubrey Medina