Elk Studios
Founded in 2012, ELK Studios is a Stockholm-based game developer that has won a raft of awards during a relatively short time. Their mobile offering remains a favourite with gamblers and they count some of the most creative and engaging titles in the industry among their offering.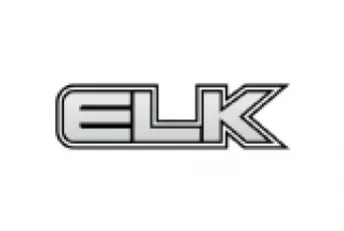 New ELK Studios games
ELK Studios is still building up its library of games, which so far includes some two-dozen titles. Games are released roughly every one to two months, though there have been longer spells without a new ELK Studios video slot launch.
Its release schedule may not match up to that of giants such as NetEnt or Microgaming but discerning players can tell that a lot of heart goes into all of ELK's titles. Every announcement of an upcoming title is sure to please slots players, given that this game provider has consistently impressed not just punters but the industry too – Wild Toro took home Game of the Year in 2017 as well as recognition from several top gambling aggregation sites.
Why play ELK Studios games?
ELK Studios specialise in creating games that are immersive and thematically enduring, with a focus on mobile-first development. This game provider has also pushed the boat out when it comes to the engineering behind its slots.
Aside from being mobile-optimised as a matter of course, ELK Studios has devised another way to make its titles stand out. One feature that is particularly appealing to new or inexperienced players is the Betting Strategies feature.
All ELK Studios titles (and titles by every other reputable game provider, for that matter) rely on Random Number Generation or RNG software in order to make games completely fair and random, backed by the approval of eCOGRA and their thorough testing protocols.
One can say that winning on a slot game is completely down to luck and for the most part, that is true. However, there are strategies that slots players can employ in order to minimise their losses and/or get the most out of their bets. ELK Studios has gone to the trouble of building this option right into their titles, under the self-explanatory title of Betting Strategies.
This feature allows players to implement these strategies automatically, without having to keep track of everything manually. Take, for instance, the Jumper. Selecting this strategy automatically raises the player's bet by up to 4 levels above a specific baseline, up until a spin is slot. Selecting the Leveler will raise a player's bet after losing five spins in a row. The bet level will be increased again if another 5 spins in a row are unsuccessful.
Finally, the Boost, which will increase the wager after every losing spin and will then reset the wagering amount once a winning spin takes place. Through these Betting Strategies features, ELK Studios has made it easy for players to alter their game style, while continuing to spin.
ELK Studios slots and video slots
Video slots are what ELK Studios does best, with over 20 titles in the genre and a few more lined up for release. Players who have experienced ELK Studio video slots will tell you that these titles are unique and carefully crafted, each offering an engaging experience that remains rewarding over the long-term.
ELK's success is not solely down to the creativity of selecting a theme or the skill in its visual design. This studio has taken an interesting approach to game design, utilising mathematical tools, big data and cloud computing to build games that are appealing and guaranteed crowd-pleasers. Players can rest assured that these titles are not just beautiful to look at but also technically sound.
ELK Studios jackpot games
There are no progressive jackpot ELK Studios games, which is a shame as players would no doubt love the chance to win big on these great titles. However, ELK Studios does not strike us as the type to let great opportunities go by – we may yet see an ELK Studios jackpot game!
Table Games
No table games are available from ELK Studios, who prefer to focus on the wonderful realm of video slots with which to display their game design skills.
Live Casino
Live casino players looking for ELK Studios blackjack or poker will be disappointed to hear that this developer does not offer live casino games. Still, we're pretty confident that even within the relatively small games library, there's an ELK Studios game for everyone!
Best ELK Studios slots
It is difficult to pick the best ELK Studios slot games – we could talk about all of them all day! With significant deliberation, we have settled on three titles to present today.
Wild Toro
Wild Toro, the 2017 EGR Game of the Year award winner, is the perfect example of the ELK Studio methodology in action. The eponymous Toro and his nemesis, the Matador meet face-to-face for a showdown. With Walking Wilds, a bonus game and a re-spins feature, players can hear the arena roar to life as bull and matador battle it out for supremacy on the reels. Completely cruelty-free, this is the only way to enjoy a bull fight!
Kaiju
Prefer a more sci-fi brand of slot game? ELK Studio's Kaiju will do the trick! Set in 'humanity's last refuge', which looks more than vaguely like Tokyo, a futuristic adventure unfolds. Replete with lasers, brightly coloured crystals, four different Betting Strategy options and the looming threat of an ancient monster, this slot will thrill anyone whose ideal slot looks something like a cross between the Godzilla and Blade Runner movies.
Poltava: Flames of War
Players who like to travel back in time rather than forward will love Poltava: Flames of War, which is all muskets, fearsome steeds and heavy artillery. Set in an 18th century battlefield, Poltava features Sticky Wilds, Marching Wilds, a bonus games and free spins that will thrill the gamblers with a bit of interest in history as well as those that simply enjoy a well-made game with an exciting theme.
What does John have to say?
Excellent games with varied themes and styles, ELK Studios delivers on every title.
Pros

Award-winning studio

Mobile-first developer

Unique game features
Cons

No jackpot options

Small games library

No table or live games yet