While this is a ReelPlay title, it's actually part of the YG Masters programme. All of the slots produced within this programme are powered by Yggdrasil's advanced technology. This allows all partners to run the content effortlessly and makes the game look great wherever you play it. Our recommendation is that you try out this casino for the game, though:
LeoVegas Casino
4.5/5
LeoVegas Casino Review
The type of technology Yggdrasil uses is called GATI, and what sets it apart from the competition is that it comes with a standardised development toolkit. This allows for the aforementioned consistency in gaming.
This is noticeable in Professor Clank's Combinator's fun graphics, as well as the interesting mechanics. You'll be transported into a world of machines and greeted by a six-reel grid with 707 paylines. Aside from different bonus features, you'll also be able to go for a 10,000x your stake maximum win.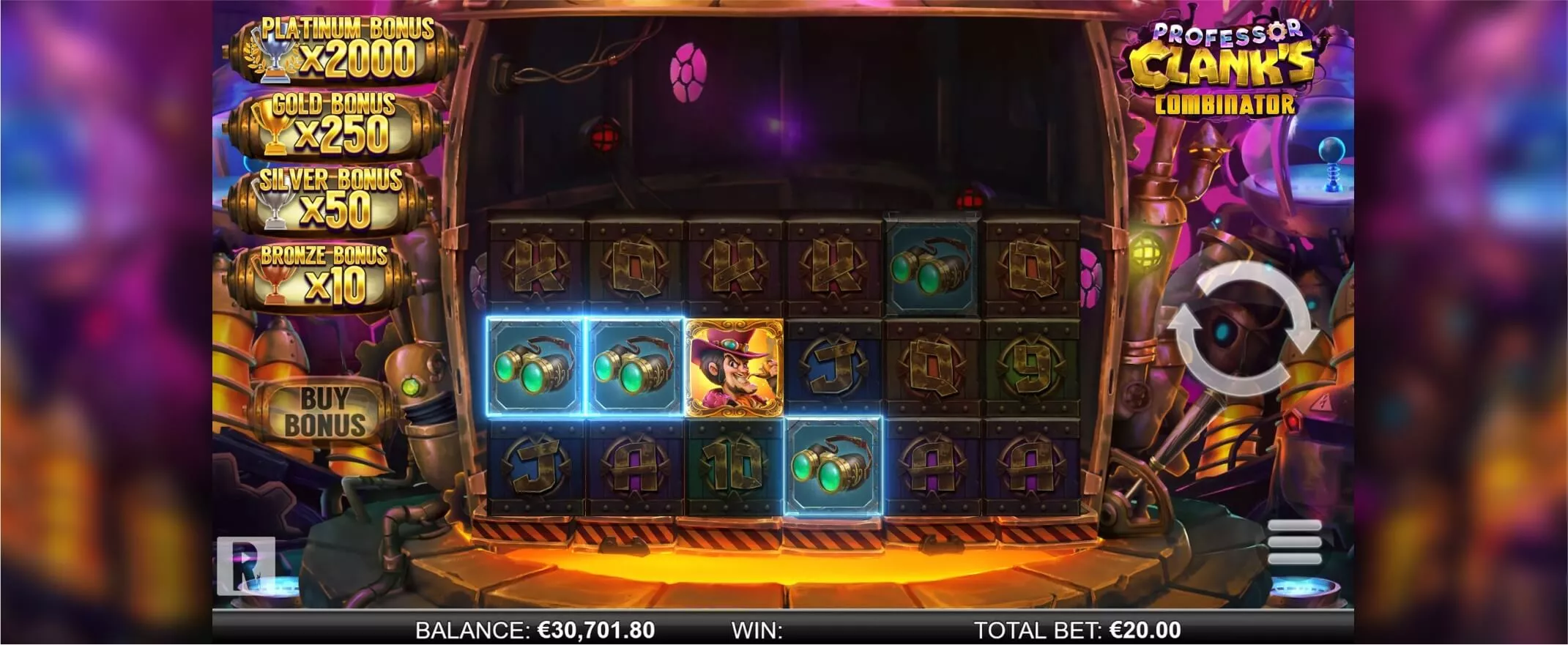 It isn't just us who are excited about this new game and partnership, as the Head of Product & Programs at Yggdrasil, Stuart McCarthy, said the partnership allows the company to bring many unique concepts to life.
The CEO at ReelPlay, David Johnson, also believes the game is fresh and unique, as there aren't many cascading slots where the winning symbols are the only ones to remain.
You can also find more Yggdrasil's slots here, so you can see for yourself what unique titles this developer has to offer:
+10 Years of Experience

Online Slot Expert
Leanna Madden
Leanna Madden is an expert in online slots, specializing in analyzing game providers and evaluating the quality and variety of slot games. With her extensive knowledge, she guides players to the best slot options, including high RTP slots and those with exciting bonus features. Leanna's insights help players make informed decisions and enjoy rewarding slot experiences at online casinos.
More info on Leanna Madden