The JohnSlots Guide to Slot Competitions
Slot tournaments are like custard to your apple crumble; they add an extra layer of sweetness and depth of flavour to your gaming experience. But more so, tournaments are high-energy slot challenges that let you compete against other players to win bonus prizes and real money in real-time.
Find the Latest Slot Tournaments at JohnSlots!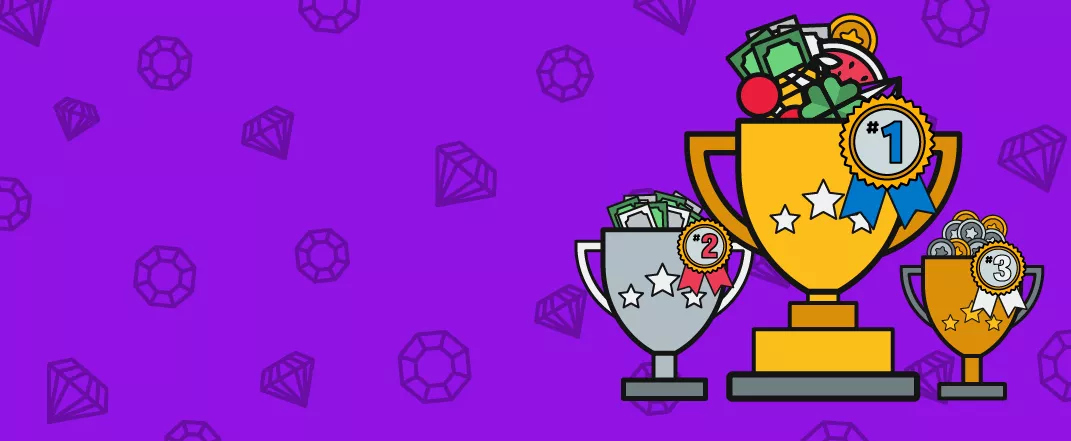 What Is a Slot Tournament?
Slot tournaments are a fun way for you to jazz up your gaming experience, test out some cracking slots, and potentially win some big cash or extra bonuses. The initial idea of a slot tournament is to play against other players in real-time. You can climb up the leaderboard by completing the challenges of the competition.
The challenges or, some casinos might call them races, can vary. Having said that, all of them usually involve you completing some kind of fun tasks whilst spinning the reels. For example, you'll play a specific game for a set amount of time, trying to play the most game rounds or win the most points before the time runs out. Other dares might require you to trigger the bonus round the most amount of times, or perhaps score the biggest win or multiplier. Whoever completes the challenge best within the time allocated is crowned the winner.
How Do Slot Tournaments Work?
Tournaments vary from casino to casino and come in different shapes and sizes. They can be daily, weekly, and even seasonal, like special Christmas tournaments, for example, that can last for a whole month. Sometimes, one specific slot tournament can be played across many different casinos like a pooled progressive jackpot.
At any casino running tournaments, you'll usually have one or several slots preselected for the main event which you'll play against other players in real-time. The way it works is you register for the tournament, choose your slot, place your bets and spin to win (hopefully advancing quickly up the leaderboard). Each tournament will have different rules, so be sure to check before playing.
But for now, here's a quick demo of how they work:
All tournaments are time-sensitive, and you can only earn points during the time set. Remember that points are used to determine winners and aren't always equivalent to real money.
You're playing preselected game(s) in real-time against other players.
To win, you'll be completing various challenges such as winning as many points as you can before the time runs out (by winning the most multipliers and similar objectives).
Slots tournaments have a limited number of spins. And, if you run out of spins before time, you will not be earning any more points.
Your wins are tracked in a leaderboard and whoever earns the most points, or completes the tasks set by the casino, wins.
You can check the leaderboard and see a full prize pot breakdown updated in real-time on the tournaments page.
The prize pool is often distributed among the winning players.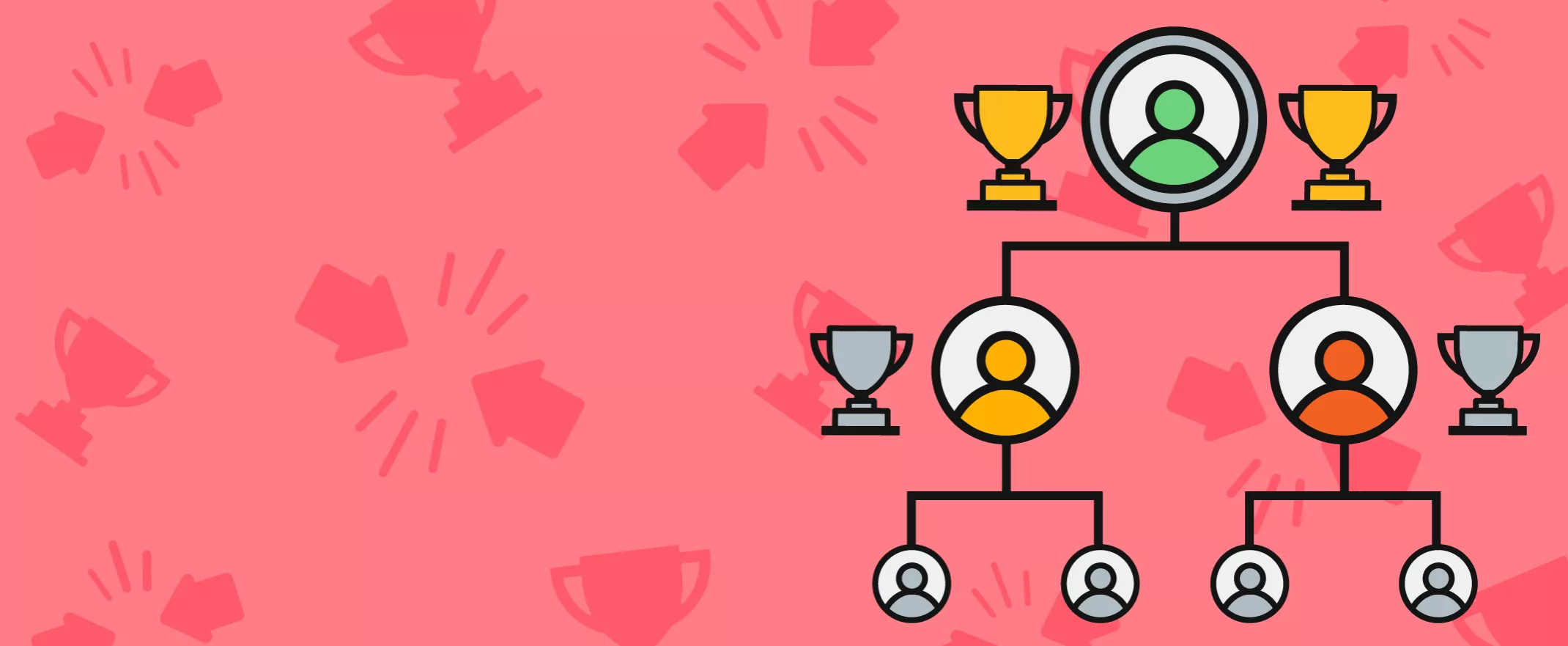 What is the prize pool and how is it divided?
The good thing about slot tournaments is that there isn't usually just one winner. A prize pool can be shared among 50 or more lucky players. So, even if you don't come first, you still have a chance to bag a nice reward.
Prize pools can range dramatically depending on the casino, the tournament entrance fee and how many players are participating. For example, it could be anything from £25,000 with £5,000 for the top prize to a £1,000,000 prize pot across multiple casinos.
Slot tournament awards usually include cash rewards, luxurious holidays, high street vouchers, gadgets and more. Sometimes, winners can choose between a holiday or cash that is of equivalent value to the holiday. Other prizes, mostly at freeroll tournaments, will include free spins and extra bonuses.
Different Types of Slot Tournaments
There's a wealth of slot tournaments available at UK online casinos, each offering something distinctive to suit any player. Whether it's the game choice, prize pots or overall atmosphere, no tournament is the same. You just have to make the right choice for yourself.
Slot Casino Tournaments
These are competitions organised by the online casino itself. You can only take part in such contests if you're a registered player. You'll usually have a whole page dedicated to the tournaments where you can check the preselected slots, starting times, rules and prizes. Casino tournaments can be free to enter or require a set fee. However, in both cases, you'll need to make a qualifying deposit and meet other requirements stated in the T&Cs. These types of tournaments usually offer smaller prizes but a better chance of winning.
Slot Provider Tournaments
Seeing the success of casino tournaments, slot providers have also started organising their own competitions where casinos can opt-in so their players can take part. These types of tournaments will mostly see you competing against other players from different casinos on a selection of games from a specific developer, like Playson or Yggdrasil. This is a great way for game studios to promote their new slots and engage players, but while the prizes are much bigger in these types of tournaments, you have a smaller overall chance of winning.
Casino Competitions vs Provider Tournaments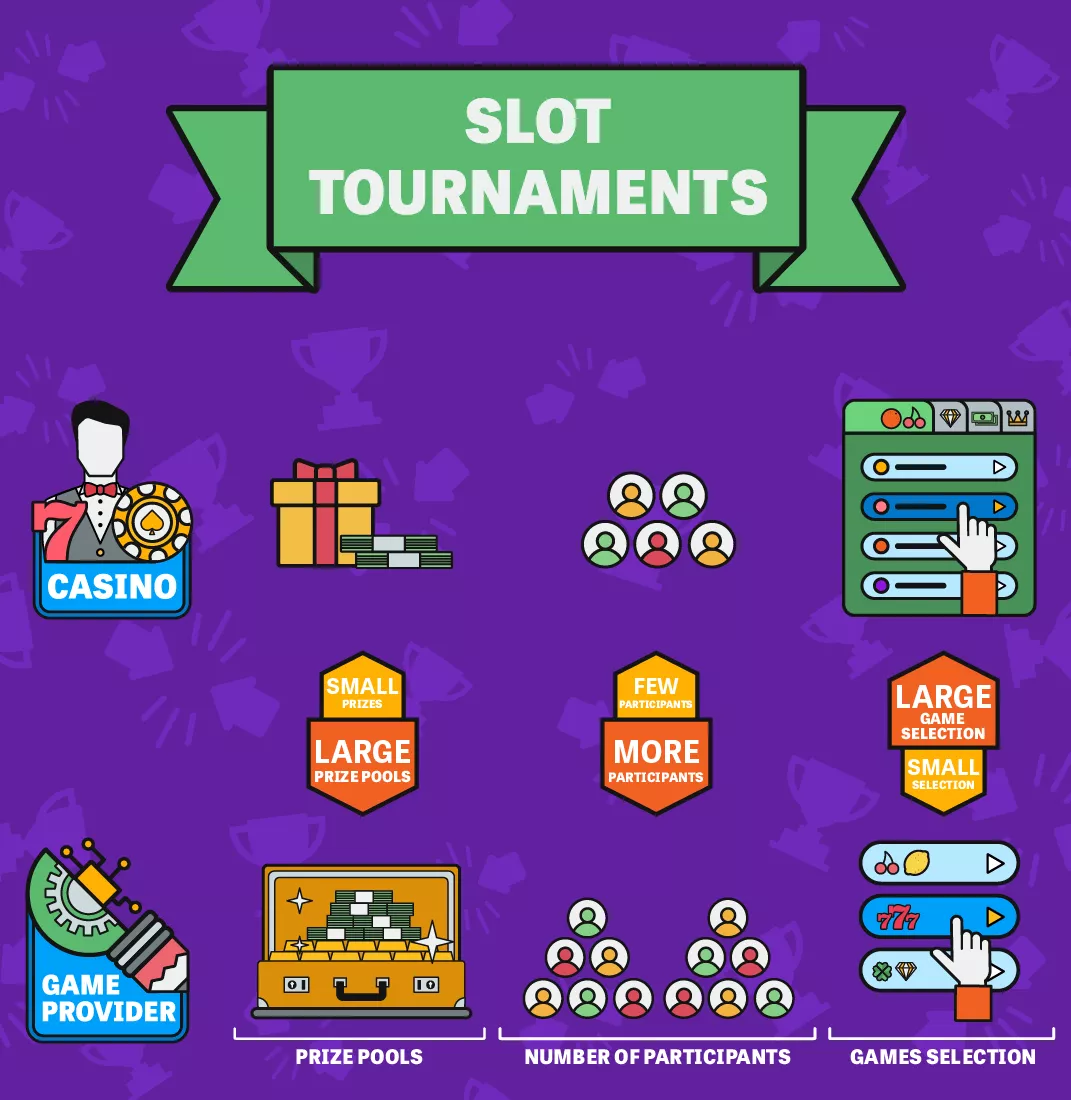 Other Tournaments
Like anything in online gaming, tournaments vary from one casino to the next. One site might focus on free slot tournaments, others can have a mix of buy-in or VIP competitions.
FREEROLL TOURNAMENTS
Even though fun to participate in and free to enter, freeroll tournaments are the least popular among UK players. That's due to the modest prizes, which don't always involve cash. These types of free contests usually reward players with extra bonuses or free spins instead.
Like other tournaments, they vary in duration and have similar rules, but the best part is they come in handy as a fun and risk-free practice ground for newbies.
BUY-IN TOURNAMENTS
The buy-in tournaments are some of the most popular slot battles because they give you a chance to compete for real money prizes. To enter this type of tournament, you pay the entry fee, usually £20 – £50, by purchasing some credits.
Prizes in buy-in slot tournaments vary depending on the casino, but the general rule among players is the bigger the entry fee, the bigger the prizes. That's because a percentage of each player's fee is reinvested into the prize pool.
The perk of a buy-in slot tournament is that you can purchase some added features to improve your leaderboard score. For example, buying add-ons offered by the casino can boost your results, help you overtake your rivals and even reach the number one position on the scoreboard.
VIP TOURNAMENTS
VIP tournaments or Member tournaments are usually exclusive invitation-only championships for high rollers. Although mostly free to loyal members, sometimes they come as buy-in tournaments due to high-value elite prizes on offer.
How to Find the Best Online Slot Tournaments
Here's what our casino experts suggest you do to find the best slot tournaments at safe and secure online casinos:
Browse our extended casino library over at JohnSlots to find safe and secure casinos with slot tournaments.
Create an account with the casino if you are a new player.
Narrow down your choices by checking out the prize pot and challenge difficulty.
Check the length and starting times of the tournaments.
Deposit and register for your preferred tournament.
How to Play in an Online Slot Tournament
There are certain rules specific to each casino that you must follow to play in slot tournaments. They might differ from casino to casino, but here's the basic checklist: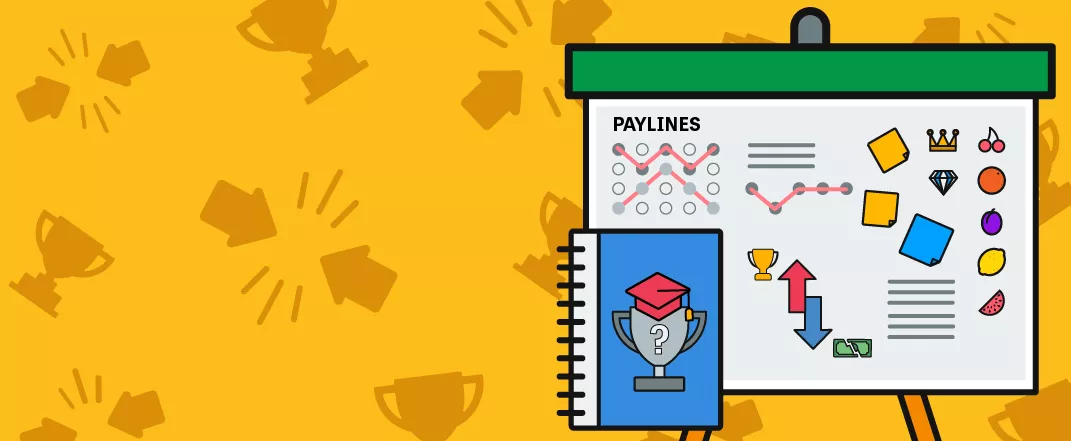 Have an account with the casino. Sign up and create a new player account by completing an on-screen registration form.
Fund your account with real cash. Deposit at least the minimum amount required via your preferred payment method.
Check the challenge rules. Do you have to bet more than other players to win? Will you be collecting the most points or do you have to trigger the bonus round with the lowest amount of free spins? These are the challenge rules you need to check.
Register with the tournament. Some casinos have multiple daily and weekly tournaments to choose from, so it's always worth checking what's coming up and sign up for the one you like.
Play on the selected slot(s). Only gameplay on pre-selected slot games will count towards your spot on the leaderboard.
Meet the minimum bet requirements. Each tournament event has a minimum bet amount per spin. Spins made below the minimum won't count towards your leaderboard position. Please play responsibly.
Play the right number of spins within the allocated time. Each event lasts a certain amount of time, and once the time is up, the event is over, and all leaderboard prize positions are paid out.
Take screenshots of the winning spins. You might need to send proof of your wins before you can claim your prize, so it's always a good idea to screenshot your lucky moments.
Best Casinos with Slot Tournaments
Here at JohnSlots, we take pride in offering you only the best online casinos with slots tournaments that are safe and secure to enjoy at any time. Browse the list and if you see anything that you like, click through to sign up and claim the welcome bonus.
How to Win Online Slot Tournaments
Like online slots, tournaments don't require any special skills, making them fun and easy to participate in. Whether you win or lose depends purely on your luck, but these 5 simple steps will make your experience more enjoyable:
Read the rules carefully – each casino has different rules set out for playing to determine who wins the tournament.
Play the eligible slots – select slots from the tournaments page to be sure you're playing nominated games.
Keep an eye on the leaderboard.
Know the deadline.
Be ready to send evidence of your play, if required.
Find the Best Slots and Casinos with Tournaments at JohnSlots!
Slots tournaments are a great way to add an element of competitive spirit to your casino adventure when racing against other players in real-time. They are fun and easy to take part in and don't require any special preparation. You just need to choose the right casino.
While exploring JohnSlots for the best casinos with slot tournaments, you might also want to take a look at our other useful resources like bonus codes, wager-free spins or Slingo games.
FAQ Section
It's ok to have more questions; that's why we've prepared a quick Q&A session with our casino pros. Here are brief answers to some of the frequently asked questions about tournaments by players: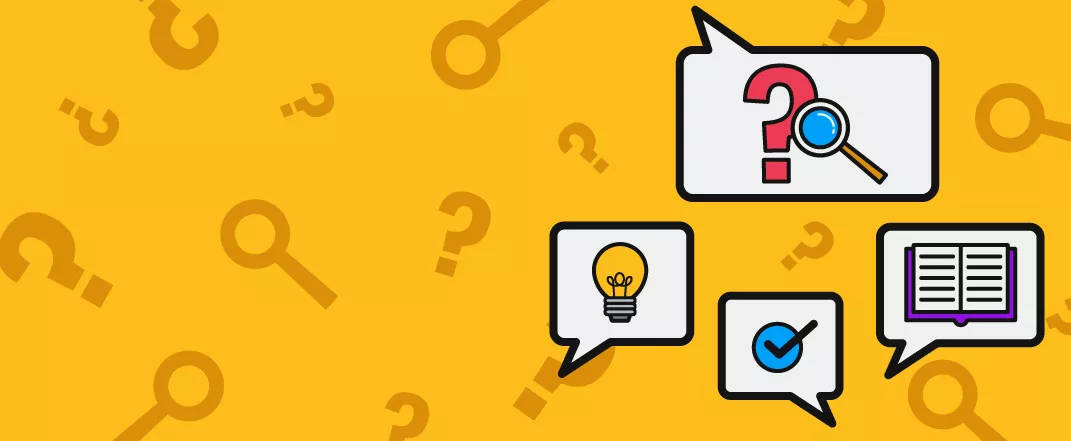 Do online casinos host slot tournaments frequently?
It depends on the casino. While some casinos offer a single slot battle, others can offer multiple daily and weekly tournaments. It's always best to check the casino's tournament lobby, or you can sign up for their promotional emails if you don't want to miss any upcoming events.
Are slot tournaments rigged?
You're safe if you play at licensed and regulated online casinos where slot tournaments are fair and have been independently verified. Just make sure you play responsibly and don't wager more than you can afford. Check out our list for the best casinos with slot tournaments – at JohnSlots, we only recommended fully licensed sites.
Are slot tournaments easy to win?
Slot tournaments, just like slots, are based on luck and randomness, and there's no strategy to influence the outcome of this type of event. Most tournaments are based on a points-earning structure, so the more points you accumulate, the higher your position on the leaderboard will be. To enjoy them to the fullest, be sure to read the rules carefully before you enrol so you know exactly what you need to do to win.
Can I enter a slot tournament for free?
Yes. Some casinos offer freeroll tournaments that are free to enter and play, but they will rarely involve cash prizes. In these types of events, you'll be competing for extra free spins or other small bonuses. Some casinos may include these tournaments as part of your welcome offer.
How much can you win in a slot tournament?
The prize pot can be set to anything from £500 to £2,000 or even more for the top prize, but it really depends on the operator. Rewards can be significantly bigger if tournaments are hosted across several online casinos, but they'll be more challenging to achieve.
+10 Years of Experience

Online Slot Expert
Leanna Madden
Leanna Madden is an expert in online slots, specializing in analyzing game providers and evaluating the quality and variety of slot games. With her extensive knowledge, she guides players to the best slot options, including high RTP slots and those with exciting bonus features. Leanna's insights help players make informed decisions and enjoy rewarding slot experiences at online casinos.
More info on Leanna Madden