Game developers at JohnSlots
Here at JohnSlots, we specialise in bringing you all the newest and best slots on the market. A core part of this is knowing our way around the bustling world of game providers and providing you with an unparalleled level of understanding of each so that you can apply it to your gaming session.
Why You Should Read Game Developer Reviews
There are a few reasons why you should read game developer reviews. The first is to get accustomed to what is on the market and who is offering what.
This allows you to be able to have a much broader knowledge of what is available to you, so you can find something you like. While, on the other hand, you can avoid game developers who aren't quite your cup of tea.
If you like a certain provider, you might want to learn more about their special features only they have, or other games that are similar to the ones you like. Thus, giving you more knowledge on what they can do for you and which casinos you should be hunting down with those game providers on their books.
Even if you haven't heard of a game provider, then reading reviews can also put you on to a whole world of games that you had never experienced before but were ideal for you. Thus, simply by reading a couple of reviews you can significantly improve your gaming experience.
How we review the game developers on our site?
When it comes to reviewing game developers on our site, our team of casino experts spend a lot of time evaluating their service. We explore their service to examine their casino game offerings and give them a go ourselves, allowing us to be aware of exactly what they are offering.
This is compared next to a checklist that we have created that determines whether or not a game developer offers game suitable for our visitors and be shared on our site. If we wouldn't play them ourselves, then we wouldn't share them on our site.
What things do we check with each developer?
For us, it is important to know our game developers inside and out, which is why we always look for the following aspects from our game developers' repertoire of games.
What types of casino games do they offer?
How big is their game selection?
How often do they release new games?
Have they invented any new game features?
Have they been awarded or nominated for something?
Do they have a typical RTP and volatility in their games?
What are their best games?
Variety
It is our goal to ensure that developers can help all our avid players find what they need in one place. This means that a game provider should offer a wide variety of games, including slots, table games and jackpots.
Offering a selection of live casino or virtual sports games is also a big plus.
Innovation
We know that some developers specialise specifically in one field of game. If so, then we like to check out whether they have a comprehensive selection of top-quality versions of that game style, with different features and gameplay on each.
This would, therefore, mean that their games offer something a little bit special, whether that is intriguing payline, round, bonus features, or exciting themes that will make our players awe as they play.
Ultimately, originality, creativity and innovation are a huge part of our evaluations of the game developers on our site.
Awards & Nominations
An accolade is always a good signal that a game developer is worth its salt. Each year a handful of developers will be given awards for different aspects of their service and it is a good sign that they are doing something right.
This is why when we are inspecting a game provider, it must come into our considerations. Not everyone can be a winner though, which is why even getting nominated is also a testament to their service and we also take that on board.
New Games
We also love something new, current and ground-breaking. Hence why we would never turn our nose up at game provider who is always trying to bring something fresh and exciting out to customers.
Naturally, some game providers have more at their disposal to do this more regularly but keeping the same games in their arsenal for a long time is only going to get tiresome.
Especially as there is so much competition in the industry where the big players are always striving forward for something new and exciting. As such, a constant stream of new games is a big thumbs up from us.
Best Games They Offer
Even if a casino developer doesn't offer new games frequently, this is not necessarily a bad sign. It may just mean that they take longer to create the perfect game to the best of their abilities.
Hence why we always take a look at the best games they already offer. A game developer may provide a new game every couple of weeks, but if their best game is nothing compared to a provider who seldom releases, then what is the point?
As such, the best games that a provider already offers is a good sign of what they are capable of.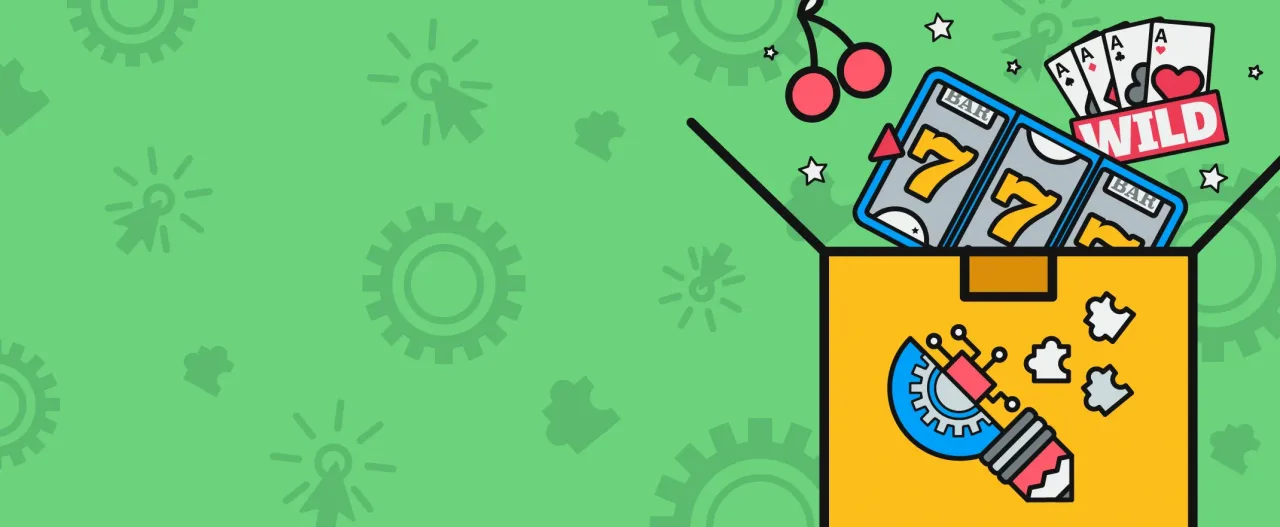 The most popular game developers
While there is a lot of great game providers out there, there are a few that reign supreme above all the others for various reasons. Check them out.
NetEnt
NetEnt have been leading the way for a long time now. This is thanks to the fact they have combined many of the things mentioned above.
In that, they are always dropping new slots on a regular basis, each with its own innovative designs and bonus games. Often, they will take inspiration from pop-culture, such as their Planet of the Apes of Jumanji slots, but they can also be completely unique in their approach, with original efforts including much loved classic slots, Gonzo's Quest and Starburst.
They were also the first to develop features, such as Cluster Pays into their service too, and have also spread their service out into table games, as well as live casino options, with their NetEnt Live service. All in all, a great all-around provider.
Play'n Go
Play'n Go are hot on the heels of NetEnt, particularly in their frequency of new game releases.
With each passing month, a new game or two emerge from this game developer. Although they have an emphasis on quantity, quality doesn't fall by the wayside either, with each new game still managing to surpass the previous ones with ease.
They too are fans of innovative features, showcased by their "Wild Falls" feature that dropped in the 2019 slot of the same name. They are also responsible for many other great games in previous years, with themes taking from all manner of different things, including the Aztec era, Vikings and Fairies, to name just a few, as well as table games on their books too.
Microgaming
Microgaming started their days as a casino, but over time they decided to concentrate on slot games, and it has proven a great decision for slot fans.
They have been consistently dropping great games on a monthly basis since then. Their games cover a whole variety of different themes, including films like Jurassic Park or books like Moby Dick, all of which have been big hits.
More recent releases include the Love Island slot, which will be a big hit for reality tv fans who love a spin. They also have a great selection of table games on their books too for players who like to mix it up, and big money jackpots slots available on offer too.
One of their jackpot games, Mega Moolah holds the record for the biggest online slot payout of all time.
Yggdrasil
Yggdrasil is a bit younger than their competitors, only opening their doors in 2013, but they still surpass much more experienced game developers with their playing options.
They have done this via innovative gameplay and designs, with their most well-known offerings including the Vikings Go To Hell and Vikings Go Berzerk series.
However, they are also fond of a great table game too which has made them a great all-around provider and a much-loved one already.
Quickspin
Quickspin have a larger emphasis on strictly slot games than the others on this list, as such they are certainly a slot specialist.
They have proven their game providing chops in abundance though with a steady flow of great games coming out of their studios, all of which are instantly recognisable by the orange tool bar present on all of them.
What makes them great though is they offer over 50 different games, nearly all of which can be played on the go via mobile, with loads more dropping very soon. As such, they are the kings of convenient gaming.
New game providers
While these slot game providers have been doing bits for a long time, there are a fair few rising stars in the game providing business too. A few of which include:
Red Tiger Gaming
Opening their doors in 2014, these guys have taken the European and Asian markets by storm with their oriental style games.
Most of their games have an Asian feel to them with offerings such as Mega Dragon or Ninja Ways, but they have quite a well-round service that covers a whole number of different game styles.
Foxium
Since 2015, Foxium have been making steady progress into the forefront of game creation. This has been helped in some part by gaming powerhouse, Microgaming, who they have partnered with.
However, they have left their mark on every game that has come out of their doors, with Vampire Masquerade and The Odd Forest being recommendations of ours.
Fantasma
These guys are even younger still, launching in 2016, but their founders had been playing casino games for years and so knew how to deliver.
This Stockholm firm has dropped heavy hitters like Super Sumo, Samurai Ken and Star Princess, all of which have been well-received by audiences.
Game providers with Jackpot Slots
Jackpot slots are a one-way ticket to fortunes at online casinos and are popular with many fans. These cover a wide range of different games, with jackpots varying from slot to slot, but can also include table games. However, the big money can be found on progressive jackpots, which offers pooled amount from a variety of different casino sites.
Mega Moolah by Microgaming is famous for giving out the biggest jackpot of all time, which paid out a £13,209,300.
However, other big-name players like NetEnt also have games that offer similarly large amounts.
Providers such as Playtech and Real Time Gaming also offer slots with great jackpots too, both progressive and standard. Most slot providers out there though will offer games with some form of a jackpot win, which vary in the size of the payout.
Head over to our page dedicated to the best jackpot slots for guidance on the top slots with local and progressive jackpots.
Game Providers with Live Games
While slot game providers are a dime a dozen, live game providers are more seldom found.
The two biggest of these are NetEnt, and Evolution Gaming. The latter of these two specialise only in Live Games which make them the biggest expert in the field and the industry leader, offering all manner of different life experiences.
This is not to say NetEnt's games aren't to be great either but Evolution just edges them slightly.
Other big live providers include BetGames, Ezugi and Authentic Games.
Game providers with 3D games
3D games are becoming a favoured choice of some slot providers who are looking to give their players something a little out of the ordinary. These games have designs that pop out at you and immerse you even more in the spinning reels of fortune.
Betsoft is by the far in expert in this field and has a whole arsenal of 3D games that come in all different shapes and sizes, with different themes and gameplay.
Rabcat Gaming and Real Time Gaming have also thrown their hat into this ring with some great offering. Check out our 3D slot tips article for more details.
Game providers with new innovations
The most successful game providers out there have got to where they are by providing users with new innovations in their gameplay. As such, you will find the latest innovation on the biggest name game providers in the business.
However, the best for new innovations is NetEnt, who are always pushing the boundaries of what a slot experience should be and Play'n Go, who are also always adding new features to their games.
If you enter a new casino, then often, they will have all the newest games with the newest innovations so that is worth considering. Another thing is that if a new game that drops doesn't provide anything new in terms of gameplay, you want to consider another or stick to your tried and trusted slot.
How are slots and casino games created?
Slots go on a long journey from the mind of a game developer, to the drawing board, into the design and then into functionality.
Many people are there in the creation of the slots, but it all starts with an idea. Whether that is a new and original idea or one that requires them to gain rights from an established brand, they all start off as a concept.
This concept is then put to life by a team of designers who help decide how a game will look and feel and what should be the included gameplay features.
This is then incorporated into a working game by a programmer who adds all the things that provide its functionality. In our guide, you can find more information on how slots work.
These teams work in unison over a course of weeks, month or even years, to provide an immersive game that is well-rounded.
The task is becoming more and more difficult as technology becomes more advanced and competition increase. However, the end results are bigger and better games, with more exciting end results for the players.
How to compare game developers?
The best way to compare game developers is to learn about their functionality, which can be done by reading our game developer pages.
While this page will give you a broad overview, you only really know for yourself when you play them. Hence why it's the best way to learn is try as many different games as you can by as many different providers until you find one that works best for you.
At this stage, you will then know what you like or don't like and can look for that in other games. Most of the time though, certain game providers stick to similar formulas so if you like one, you will like others.
Variety is the spice of life when it comes to slot games and the more you branch out the more rewarding it will be for your playing experience.
Software
You will find slot providers use different software, which can alter the playing experience. The two main ones are HTML and Adobe Flash, both of which you are likely familiar with from other walks of life you partake in.
It is a common consensus that the prior of these two offers a better experience. This is because it requires no other players to function and works perfectly well on mobile and desktop seamlessly, regardless of the device you are using.
Adobe Flash, however, is argued to provide better animation and gameplay fluidity but will find issues on more operating systems, such as on Macs or certain mobile phones.
As such, while you may enjoy better experiences on Adobe on some devices, you may be stopped in your tracks on another. It is likely that on your journey through online gameplay, you will find both these systems in place and you will just have to see which one works for you at the time.
You may find different software than this too but the same "try it and see what it's like" principle remains.
Types of games they create
We have touched on some of the games that game providers create, but here is quick run-down of the more popular game types available.
Classic Online Slots: These are reminiscent of the classic slot games you may have known real-world casinos of yesteryear. These have 3-reels that you spin and have generally just one payline straight down the middle, but can sometimes go as high as 5. These have more basic graphics and features and more linear gameplay.
Video Online Slots: These come in all shapes and sizes. They will have anywhere 1 to over 1000 paylines, which can often be adjusted. They have more to the gameplay too. There may be multipliers or bonus rounds that spice up the gameplay or any number of other features.
3D Online Slots: 3D Slots are games that have more depth to their designs, with more rounded features. The gameplay on these are usually attuned to video slots, with the only real difference being the design elements
Jackpot Slots: These are slots that have either a set or progressive jackpot, which is the maximum possible win and are thus, very significant figures. These two resemble a video slots gameplay, but there is a bigger goal in mind as there is much bigger payout possible.
Table Games: Table games consist of the more conventional games you think of when you think of a casino. As such, these include roulette, blackjack, baccarat, poker or any other game you might play at a table in a casino, only in a virtual format.
Live Casino Games: These are table games where you play against real players with a real dealer handling the action via a live stream, providing a more immersive experience.
Virtual Sports: Virtual sports are simulated by RNG sports events such as football or horse racing. Similar to a sports video gaming, just that you don't control the action and you bet instead.
Mobile Games: These account for any of the above games that have been optimised so that they can be accessed on the go via your mobile or tablet.
The Payout Percentages
Payout percentages are the rates at which you get a payout on a game and they vary from one provider to another and from game to game. They are determined by two factors, the RTP and the Volatility, aka the Variance.
The RTP is the return to player, which is how often a win will be triggered on the game. It includes any sort of bonus feature of free spin that might occur on screen as a win.
While Volatility and Variance are the amounts the game will payout each time in cash value. If it has high volatility, it will rarely payout but when it does, it will be a big win and vice versa. Thus, the two combined determine the rate at which you will win on the slot game in question.
Game providers and gaming licence
Licensing is what allows you to play in peace with the knowledge that the game provider and the UK online casino you are using offer games that are not corrupted or cheating you out of funds.
All game providers must adhere to the laws of the license they have and thus, this means fair gameplay. If a game provider doesn't have a license, you should never play their games.
While if it has a license, you should read up on whether it is one that you can trust. Two main gaming licenses that you can absolutely trust in Europe are the Malta Gambling Authority (MGA) and the United Kingdom Gambling Commission (UKGC).
FAQs
Below are some frequently asked questions around game developers; we have tried our best to answer them.
The best game developer is down to preference, as some excel where others do not. While, of course, there are a few gaming providers that are head and shoulders above the rest in terms of gameplay and bonuses, you may find smaller game developers have simpler and more manageable gameplay. As such, the best thing to do is try out and few and see if the shoe, or the slot, fits.
This could be down to a number of reasons. However, the most common are the location you are playing within having certain restrictions on certain games, or the fact you are not using a device compatible with the game. It might also be that you have no funds in your account or no internet connection, but if these two factors are OK then it is likely the location or device.
This is down to the casino generally. Each casino has different deals with providers, so that means they only get a select number of games from that provider, which might exclude certain games. However, it could also be that the jackpot on that game exceeds the maximum payout the casino can award. Thus, they cannot include it on their site. If you really want to play this game, then you should find yourself another casino that does offer it or just settle for a similar game at the venue you are at.
These vary from provider to provider and there is no set time. Most big players in the industry strive to release a new game monthly, a smaller one might not have the resources and only drop one every 6 months or even less. It can also be the case that a provider release two in one month and then none for 3. It is all relative, but you can usually find out when new drops are coming at your casino or on the game providers website.
Again, not all casinos offer all service. Depending on the deal struck they may not have the rights to offer live casino services. It may also again be about location restrictions, or some sites may not even want to offer them as their speciality is in other parts of their service, such as slots or sports betting. However, you will find plenty of casinos that do, so there is no need to settle if your casino isn't offering what you need.
+3 Years of Experience

Online Bingo Specialist
Aubrey Medina
Aubrey Medina is a trusted expert in online bingo, providing valuable insights and expertise to players. With a focus on analyzing online bingo sites and their features, Aubrey helps players choose the best platforms for their needs. From assessing game variety to evaluating bonus offers, Aubrey's expertise ensures that players can enjoy an engaging and rewarding bingo experience online.
More info on Aubrey Medina