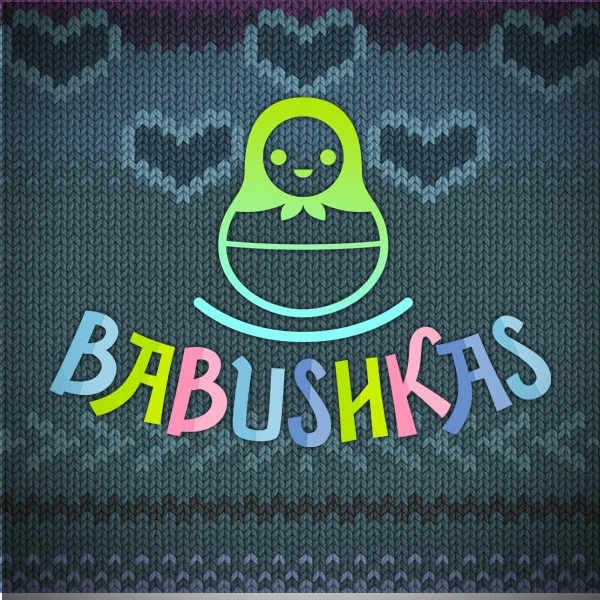 Babushkas
Babushkas. Even the name sounds cute! And this colourful slot, chock-full of the iconic nesting Russian dolls is as cute as slots come. But don't let their sweet little faces fool you, this is a serious slot when it comes to Wilds and Features.
Rating
4.5
RTP
95.8
Paylines
17
Volatility
Low
Vulkan Vegas Casino Review
The UK Gambling Commission requires you to be over the age of 18 to play demo games. Are you over 18?
You are playing Babushkas for FUN


FREE SPINS SLOT SYMBOLS AND FEATURES JACKPOT MOBILE RTP
Babushkas Free Spins
While not a pivotal part of this unique slot, free spins do play a part in Thunderkick's Babushkas video slot. If you're lucky enough to land a Dance Bear with a Mystery Egg Wild, 7 free spins are awarded in an instant.
Besides in-play free spins, and as a slot from a slightly less known brand (for now at least), you're not as likely to find free spins on Babushkas as you are on, say, a NetEnt slot. But never fear! If you're adverse to playing with your own cash to begin with, play Babushkas here for free, first!
Babushkas Slot
Babushkas is one cute slot from start to finish- with the iconic Russian dolls that lend their name to this slot as symbols and an adorable knitted background. Like most Thunderkick slots, the controls are straight forward and nestled away at the bottom, leaving the focus on this graphically bright and beautiful slot.
Take a break from playing and you'll find the Babushkas jiggle ever so slightly on the spot and, a little unnervingly at first, blink (but almost too quickly for you to spot which one it was). Even the font when you land a big win is knitted- every detail has been considered here.
For those who love a standard slot layout, you'll feel completely at home playing this slot- the 3 row, 5 reel layout gives rise to 17 paylines, and it is completely adjustable- select your coin level from as small as 0.10 and 0.20, all the way up to 75.00 and 100.00. With this flexibility, you barely miss having the ability to adjust the bet level.
Symbols and Features
There are 7 standard symbols all featuring Babushkas varying in size and colour and, while not entirely logical in their design (the baby is the biggest, for example), it's hard to find fault in their faces.
In addition to the usual Russian doll symbols, there are a number of less common symbols that will pop up from time to time and, with them, bigger wins.
Wilds
There's a Wild Egg to watch out for which, appearing in reel 3 alone, will substitute for all other symbols. But if this egg features a star when stopping? Then the real fun begins. Once the Mystery Egg stops, one of three mystery features will be revealed:
Scare Bear- lowest value symbols upgrade one, two or three times (depending on the size of your Scare Bear)
Charm Bear- every symbol upgrades one level
Dance Bear- seven free spins are awarded and, during the free spins round, a new Wild Egg appears every spin
Winning Symbol Upgrades
As you would expect from the Russian dolls, there is a unique feature that'll see these little Babushkas lining up in size order. Hit this special feature and all winning symbols of the same value will upgrade to the next highest value symbol, creating new, longer winning lines. If all 15 symbols on the screen are the same, you'll get a 'wipe', and all will be upgraded (although this doesn't happen as often as we'd like).
While Babushkas has some excellent features, it's really luck of the draw how often you land them, and it's not uncommon to spin multiple rounds without hitting anything at all. The pay off? When these features do appear, they tend to be very profitable (ghost Babushka for 10,000 anyone?).
Babushkas on Mobile
Recognising that a huge percentage of players spin the reels on mobile these days, Babushkas is, of course, set up to do so. If you play slots on your iPhone or Android device, you can play this cute, cuddly slot with no issues at all.
Babushkas RTP
Babushkas RTP is 95.8%. While still good (and the design, fun factor and ease-of-use go some way to make up for it), it is lower than some other video slots and, unless you hit a feature, the low paytable doesn't make for the most exhilarating reading. But it's cute, it's fun, and like most Thunderkick slots, it's a delight to play.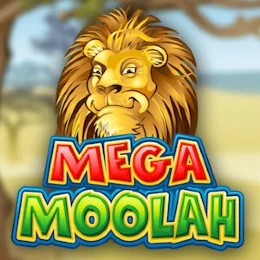 Mega Moolah
4.48/5
Microgaming
Play Now
+10 Years of Experience

Online Slot Expert
Leanna Madden
Leanna Madden is an expert in online slots, specializing in analyzing game providers and evaluating the quality and variety of slot games. With her extensive knowledge, she guides players to the best slot options, including high RTP slots and those with exciting bonus features. Leanna's insights help players make informed decisions and enjoy rewarding slot experiences at online casinos.
More info on Leanna Madden