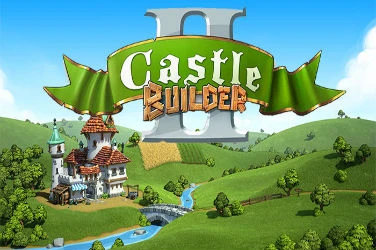 Castle Builder 2
Castle Builder 2 takes an already successful and original formula and improves upon it. This 5x3 game with 15 pay lines is a game within a game that combines slots with building-type social gaming for an exciting result packed with in-game content and narrative. Travel across the land from kingdom to the next to build castles for kings' daughters and help them choose Mr. Right!
Rating
4.5
RTP
95.5
Paylines
15
Volatility
Medium
Vulkan Vegas Casino Review
FREE SPINS SLOT SYMBOLS AND FEATURES JACKPOT MOBILE RTP
Castle Builder 2 Free Spins
Castle Builder 2 doesn't make use of free spins as part of its gameplay.
Castle Builder 2 Slot
When the original Castle Builder was released back in 2013, its innovative approach of introducing a game within a game won it the EGR Game of the Year award. Castle Builder 2 builds on an already winning formula by adding more in terms of in-game content and design. Even if it doesn't reinvent the wheel this time, Castle Builder 2 feels more coherent and the castle building and travelling aspects seem to have greater appeal than in the previous entry.
What is so innovative about the series that it bridges online slot games with construction-type social games. You start off by choosing one of three avatars – all architects with different skills – and you set out across the land from kingdom to kingdom to build castles for kings and their daughters. Everything is tracked on a map, and the more locations you unlock, the more freedom to choose your destination you'll have.
As you choose a destination, you'll converse with the king of the region, and most of the times you'll start building a castle where his daughter will reside. The symbols on the reels are, for the most part, building materials. Your goal is to get the rarest and most expensive materials along winning lines to use in your construction. The finer the materials, the more the value of the castle increases as do your winnings. There is a palette next to the reels. When you fill the palette with materials, you build a section of the castle. This resets the palette and the process starts all over until you finish the castle.
While building the castle, suitors for the princess will show up. You will not see who they are initially, but you will see what their value is. There are poor, average, and rich fellas. As you finish a castle, this will automatically trigger a bonus game that sees you take up the role of matchmaker for the princess. Choose from the suitors, and they will reveal their riches.
In all, there are about 70 castles to build, 15 kingdoms to visit, and 300 characters to encounter. And the game is not simply limited to that. You will receive rewards as you progress, pushing you further up the job ladder. This will upgrade your character's abilities. There are also hidden challenges and rewards to be found. Also, the game will take longer to complete than the original as you have to work your way through the story of all 3 avatars. This is worth doing as not only does this grant your characters new skills, but it also ups the RTP.
Symbols and Features
Castle Builder 2 is designed as a 5-reel by 3-row slot with 15 pay lines. The game starts with an RTP of 95.5% and increases up to 97.5%. The highest-paying symbol is the Wild, 5 of which can give you up to €10,000. The matchmaking mini-game can give you anything from 10x your bet to 300x that.
The user interface includes the following:
Map Button
Home Button
of Castles Completed (for currently selected avatar)
Credits
Total Bet
Win
Lines
Stake
Spin Button
Max Bet
Options
Pay Table
Palette with Materials
Special features include the following:
Wild – Substitutes for all other symbols. 5 Wilds along a pay line give you up to €10,000.
3 Avatars – Each avatar comes with a different skillset that is upgradable.
Gain Experience – Climb up the job ladder and achieve a vast number of rewards
Unlock Hidden Secrets – Face challenges and increase your chance of receiving rewards
4 types of materials:

Wood
Bricks
Granite
Iron Ore

Matchmaking Bonus Game – While constructing a castle, suitors will show up asking to marry the princess. As you complete the castle, the Matchmaking Bonus Game will be triggered. You'll play a game of Pick n' Click and your goal is to choose the richest suitor for the biggest bonus win.
Castle Builder 2 Jackpot
There is no jackpot in Castle Builder 2. However, you can get up to €10,000 with one spin if you get 5 wilds along a pay line. And the bonus game can give you up to 300x your bet.
Castle Builder 2 on Mobile
Castle Builder 2 is fully optimised for mobile play on most major operating systems and internet browsers.
Castle Builder 2 RTP
The RTP increases from 95.5% to 97.5% as you finish the game.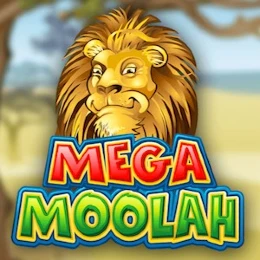 Mega Moolah
4.48/5
Microgaming
Play Now
+10 Years of Experience

Online Slot Expert
Leanna Madden
Leanna Madden is an expert in online slots, specializing in analyzing game providers and evaluating the quality and variety of slot games. With her extensive knowledge, she guides players to the best slot options, including high RTP slots and those with exciting bonus features. Leanna's insights help players make informed decisions and enjoy rewarding slot experiences at online casinos.
More info on Leanna Madden