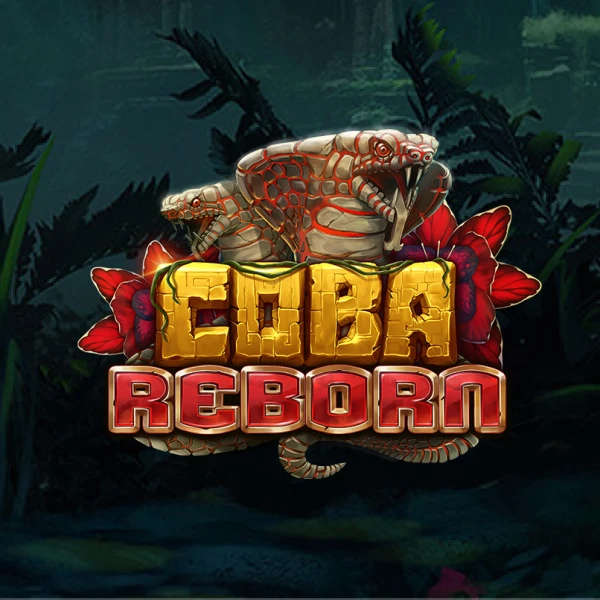 Coba Reborn
Featuring rolling symbols, cluster-generating snakes, multiplier wilds, and an orchid power-up, Coba Reborn is a venomous cluster slot by provider Elk Studios. The game includes four feature levels and a maximum win potential of 25,000 times your bet.
Rating
2.975
RTP
94
Paylines
Volatility
High
Vulkan Vegas Casino Review
The UK Gambling Commission requires you to be over the age of 18 to play demo games. Are you over 18?
You are playing Coba Reborn for FUN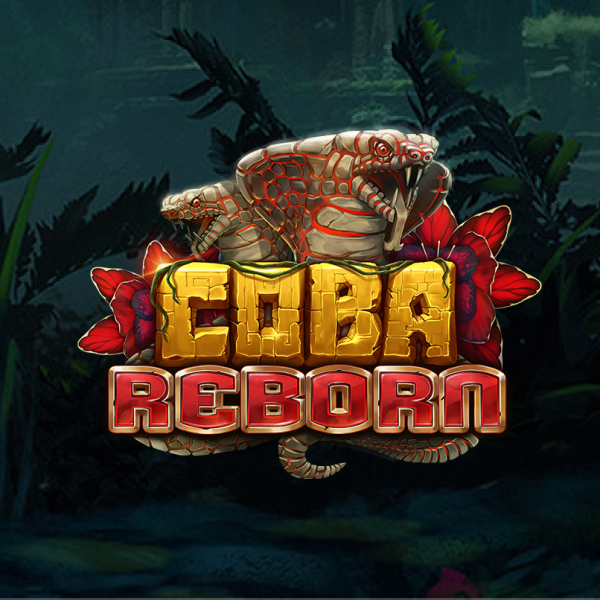 What does John have to say?
This sequel is jam-packed with fantastic features and mechanisms, stunning graphics, entertaining game play, and enormous winning potential.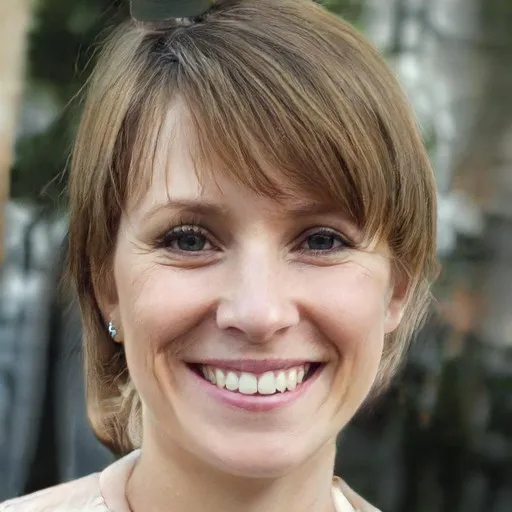 Pros & Cons of Coba Reborn Slot
Coba Reborn manages to get a lot right, and I particularly enjoyed a few things in particular. However, while ELK Studios improved upon the offerings of the first game, it still dropped the ball on the following:
Pros

25,000x maximum win.

Snake feature with win multipliers.

Loads of features across both base spins and bonus rounds.

Fantastic visuals.
Cons

Relatively low RTP at 94%.

Lower bet levels than in the original game.
Coba Reborn Slot Review
ELK Studios is back with another entry in the serpentine slot saga thanks to Coba Reborn. The original Coba games introduced us to the golden wonders of the Mayan civilisation complete with cluster pays and loads of special features. With this sequel, the visuals take a somewhat darker turn. The golden statues and artefacts are replaced with ruined monuments and spooky totems that echo the downfall of a once mighty power. It's still an absolute looker though, with brilliant designs, fantastic animations and a haunting soundtrack to boot.
I always expect sequels to go hard or go home, and ELK Studios certainly has done its part to ensure Coba Reborn builds on the mechanics and features that made its predecessor so popular. So, grab your backpacks and your anti-venom jabs, as we make our way through the wild jungles to explore all that Coba Reborn has to offer.
| | |
| --- | --- |
| ⚡ RTP | 94% |
| 🎲 Volatility | High |
| 💰 Paylines | Cluster Pays |
| 🔼 Maximum Bet | 100 |
| 🔻 Minimum Bet | 0.20 |
| ⭐ Bonus Features | Avalanche Feature, Progress Meter, Transforming Symbols, Wild Symbols, Wild Multipliers, X-iter Boosts |

Coba Reborn Slot Game Free Demo
I wouldn't be all that keen to step into a temple filled with snakes without first getting some practice. You should probably kick things off with the Coba Reborn free demo. It gives you the chance to try out the game's features for free, so you can understand exactly what all of these mechanics have to offer. It's also a great chance to get a good idea of what the math model is like and how often wins hit and special features trigger.
Where Can I Play Coba Reborn for Real Money?
ELK Studios is a pretty popular game provider, so loads of online casinos out there support their games, including Coba Reborn. But if you're not all that keen on swiping through the internet in search of the perfect place to play, then check out the top list I've put together for the best online casinos to play Coba Reborn for real money.
All of these sites come with fantastic game libraries, strong promotional offers and brilliant customer support. They're also licensed by strict gambling regulators such as the MGA and UKGC.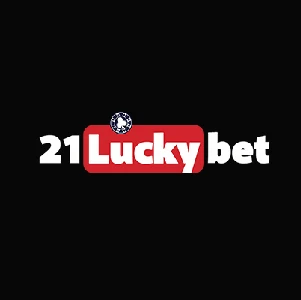 21LuckyBet Casino
4.5/5
21LuckyBet Casino Review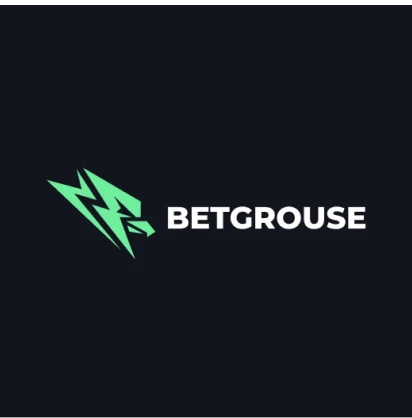 BetGrouse
4.4/5
BetGrouse Review
Terms & Conditions Apply. New Players Only 18+. Min Deposit £20. Spins Available for Book of Dead. Wagering Requirements Apply 35x. Offer Valid for 24h. Terms & conditions apply
Pro Tips:
Coba Reborn isn't exactly a walk in the park. Wins took a while to hit for me and although I managed to get through to the second, third and fourth levels, a lot of these bonus triggers were cut short with lacklustre avalanche spins. Volatility is clocked to a pretty high setting and RTP is relatively low, so make sure you set a bet level that you can afford long-term, should things not go your way during these spins.
Coba Reborn Slot Bonus Features
ELK Studios doesn't try to reinvent the wheel with Coba Reborn. Instead, this sequel builds on the foundations of its predecessor, sticking to a similar set of features that all revolve around the avalanche mechanic and cluster pays. Wins are delivered by clusters of five or more identical symbols.
These can be connected in all kinds of different patterns and will pay out as long as they're all adjacent to each other. Once you hit the ground running with your first win, you can follow it up with subsequent combinations thanks to the avalanche features and make your way towards Coba Reborn's ultimate prizes.
Avalanche Feature
Whenever you put together a cluster of wins, the winning symbols are removed from the reels and replaced with new symbols that tumble from the top rows. It gives you the chance to put together new wins which in turn retrigger the avalanche feature and the process is repeated all over again.
Snake Progress Meter
Every time you put together a win, the winning symbols are collected by the snake progress meter. Once the meter is half-full, a set of wild symbols is randomly scattered around the grid. It gives you a massive boost and can help you complete the rest of the meter.
The meter has four levels and whenever you hit the first, second or third, three snakes are released from random entries on the grid. If you manage to hit the fourth and final level, all six entry points are activated, and you get double the snakes slithering around the reels.
Snakes
It wouldn't be a Coba game without having snakes featured in some way or another and the snake mechanic makes a return from the original release. They're essentially a cluster made up of a minimum of five symbols and they slowly make their way across the reels whenever they're activated. There are a few variations and rules to these creepy crawlers, so listen up.
All snakes start with a yellow body which allows them to survive the first avalanche they encounter. After that, their bodies turn blue which means that can be killed off in the following avalanche. They take on the first symbol they move over, which is indicated on their heads and if they go over an orchid, then that snake becomes wild. Any symbols the snakes go over are transformed into their symbol, creating new clusters in the process.
But that's not all! If a snake moves over the same symbol type as itself, then it grows in length and turns yellow. The same applies if a snake moves over a wild symbol. If you have a wild snake, then it will need to eat wilds, multiplier wilds or orchids to survive and carry on exploring your reels.
Speaking of multiplier wilds, these are created whenever two different snakes cross paths. These begin at 2x and increase their value every time snakes cross at that same position. If more than one multiplier is involved in a win, their values are combined for an even bigger boost. But here's the catch. If your snake crosses over itself, then it either gets downgraded from yellow to blue or is completely removed from the reels.
Orchids
We're not done just yet! I mentioned orchids in the previous section, and you might be wondering what these lovely flowers have to offer. Well, Coba Reborn comes with four different orchids and whenever they get eaten by snakes, they trigger a different mechanic.
Blood – When eaten, a random number of snakes appear from entry points on the grid. When you get two blood orchids on the reels, a snake will spawn from each one or one of the orchids may absorb the other's power and spawn a single snake. Once a snake moves from it, the blood orchid position turns wild.
Hydra – When eaten, the hydra orchid will spawn another snake from behind the activating snake's head. It will copy the same attributes found on the first snake, with the same symbol type and rebirth or ouroboros feature.
Rebirth – A snake that eats the rebirth orchid is resurrected whenever it dies and will come with the same symbol type and ouroboros feature if it was present in the original snake.
Ouroboros – A snake that eats the ouroboros orchid can cross itself without dying. Whenever it crosses itself, it acts as if it crossed a different snake, turning yellow and creating a wild multiplier spot.
X-iter
ELK Studios likes to throw in a few buy features and Coba Reborn comes with a variety of X-iter bonuses to choose from.
Coba – Pay 500x your stake to play at level four with six snakes.
Bali Boost – Pay 100x your stake for a guarantee of reaching level one.
All Ouroboros – Pay 25x your stake for a spin with double-blood orchids, where snakes can cross themselves.
Flower Power – Pay 10x your bet for a minimum of three random orchids.
Boosted Chance – Pay 2x your bet to double your chances of reaching level one.
RTP & Volatility of Coba Reborn Slot
Coba Reborn has an overall darker tone than the original game and that's mirrored in the slot's math model as well. Volatility has been cranked to the high setting, while RTP is reduced to a somewhat underwhelming 94%. It's not an ideal value to work with, but luckily the game maintains its 25,000x max win, so you can still walk away with some big prizes.
You can rest assured that Coba Reborn is a safe slot to play. The game is developed by ELK Studios, one of the most renowned providers in the industry and they have an excellent track record of providing fair and safe slots to play. I do urge you to pick a safe casino to play as well, ideally one that comes with licenses from strong gambling regulators.
Coba Reborn Slot on Mobile
Want to visit the spooky snake temple on the go? Well, you can thanks to Coba Reborn's fantastic mobile compatibility. The game is designed responsively and so it adapts itself according to the device you're using to make sure it gives you the best experience possible. The mobile version of Coba Reborn comes with all the same fantastic graphics, fun gameplay and stunning win potential, so there are no compromises at all when playing on Android and iOS.
Conclusion
I had a brilliant time spinning through the venom-filled halls of Coba Reborn. ELK Studios had already delivered a great game with the original Coba, and this sequel successfully builds on that winning formula. I'll never get tired of just how busy the game is. There are so many brilliant features and mechanics in play – from orchids to snakes, wilds, win multipliers and more. It always feels like that next spin might just be the one to take you to the fourth level to claim the game's ultimate prize.
The biggest disappointment here has got to be the lowered RTP and bet levels. The former means you'll need to spin for a while longer before you get any meaningful wins and the latter flat-out reduces win potential. They're not deal breakers mind you, but they do dampen what could have otherwise been a stellar experience.
So, if you're ready to brave these moss-covered ruins in search of wins of up to 25,000x your stake, then fire up the game and start spinning through Coba Reborn.
FAQs
I'm all done with this pit of snakes, but if you still have more questions to ask about this slot's slithery offerings, then be sure to drop me a message from the contact form below. I'll get in touch with you as soon as possible. In the meantime, check out the following FAQs with even more information about Coba Reborn.
Orchids are special symbols that land during any given spin of Coba Reborn. Their features activate when a snake eats them, triggering immunity, rebirth or even spawning new snakes in the process. The blood orchid has a function outside of this too, and if you land two blood orchids in one round, they both spawn snakes.
There are no free spins in Coba Reborn, but the bonus mode comes through respins thanks to the Avalanche feature. You can get your biggest wins by levelling up the reels and unlocking the best wild multipliers.
There are five buy options in Coba Reborn. You can use these to increase your chances of hitting higher levels, spawning special symbols on the reels or starting rounds at specific levels.
In Coba Reborn, you can hit maximum wins of up to 25,000x your stake.
+10 Years of Experience

Online Slot Expert
Leanna Madden
Leanna Madden is an expert in online slots, specializing in analyzing game providers and evaluating the quality and variety of slot games. With her extensive knowledge, she guides players to the best slot options, including high RTP slots and those with exciting bonus features. Leanna's insights help players make informed decisions and enjoy rewarding slot experiences at online casinos.
More info on Leanna Madden