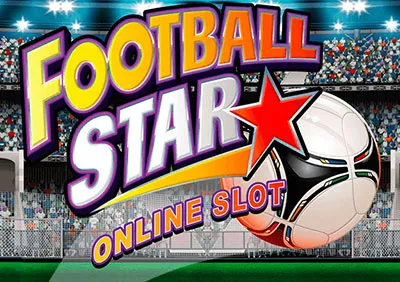 Football Star
There is a sport that is universally loved by millions of people- played the same way in dozens of different languages but whose players, in their actions, can be understood no matter where in the world it is played. That sport is, of course, football. The popular sport is encapsulated here in the slot, Football Star.
Rating
3.5
RTP
96.42
Paylines
243
Volatility
Medium
Crazy Fox Casino Review
Vulkan Vegas Casino
4/5
Vulkan Vegas Casino Review
FREE SPINS BONUS HOW TO PLAY SYMBOLS & WILDS JACKPOT MOBILE GAME FEATURES TIPS
To "work" as a football star is probably the most dreamt about profession for most young lads. The Microgaming slot game Football Star lets you choose between playing as the hard working midfielder or the self-obsessed striker – a team player or a me-player. You get to be the star and live life as a professional footballer would and, just like the top leagues star players, you can get rich while you play.
Football Star Free Spins
Microgaming has been generous in terms of features and bonuses available in game. To add to the footballing pleasure, Football Star free spins are available. By spinning up three or more footballs, you will activate the Football Star free spins and you will have the chance at a free win. You will get at least 15 Football Star free spins and the max amount you can get is 25 free spins.
If you want to recieve Football Star free spins upon registration, you should turn to a casino focusing mainly on Microgaming slots. When you get free spins upon registration or after depositing, it means you can play the slot for free using the free spins that you have been assigned. Getting free spins on the Football Star slot makes it easier to win the game and it will save you wagering your own money. In other words; if you are offered free spins – take advantage of them!
Football Star Slot Bonus
In addition to free spins, there are a number of other bonus features built-in to the Football Star slot. But let's focus on the Football Star bonus that you can receive before you open the game. When you join a casino or are a member of a casino already, you will be assigned different types of welcome bonuses or benefits. You can get a Football Star bonus free upon registration or a no deposit bonus as a thank you for staying active at the casino and showing loyalty. All bonuses are intended to somehow give you more to play for. When you are looking for tailored bonuses specifically for Football Star, perhaps a no deposit or a welcome bonus, you can make it easy for yourself by clicking through to our Microgaming bonus page. Good luck!

Play Football Star
To go head to head with Zlatan Ibrahimovic is difficult, maybe even impossible, but with Football Star game, ordinary people get the chance to bend it with the best. Here there is no difficulty navigating your way to the goal and you do not have to be talented or even physically strong or fit to play the Football Star game. Simply click on the spin button and see the slot's five wheels spin in your favour. What may be good to know is the fact that there are 243 ways to win, and that you assume the captain's role when it is time to determine the wagered amount and bet level. These settings are chosen before you start spinning.
Symbols and Wilds
Earnings symbols are of course on theme by being football related. There are footballs, pro players, boots, referees and fancy tekkers – all able to be turned in to cold hard cash. You need to spin up at least three identical symbols in a row on one line during the same spin. The more identical symbols, the bigger the win. Your winnings are also affected by how much you bet and if one of the bonus features are enabled during your spin. The slot includes a multiplier that can multiply your winnings 2, 3, 4, 5, or 10 times.

Football Star Slot Jackpot
The Football Star Jackpot is not progressive but still great. The exact amount of the jackpot you can win depends on how much you decided to bet, but the biggest Football Star jackpot there is to be won is a whopping €107,750. If you open the Football Star slot, the slot machine paytable will show you what symbols generate what.
Football Star Slot on Mobile
When Microgaming launched Football Star Mobile, it was one of Microgaming's first releases that became available on all devices simultaneously. Football Star Mobile was therefore launched on the desktop – and tablet version simultaneously. No matter which device you prefer to play on, you can reach the simple and practical Football Star Mobile game any time.
Among the mobile phones and tablet devices available, there are two operating systems that stand out; iOS from Apple (used on the iPhone and iPad) and Google's Android operating system (used by almost all other mobile products). The two operating systems work flawlessly with Football Star slot, so you can effortlessly reach the game from either iPhone iPad, or Android phone and tablets.
Game Features
As you probably guessed, Football Star is a slot with several special features. We have mentioned the free spins activated upon spinning three footballs, but this is far from everything regarding gaming functions & cool features. Below we give you a little overview of it all.
Rolling Reels
Rolling Reels is a popular feature in Microgaming slots, now recurring in the slot Football Star. When the Rolling Reels are activated it means an entire wheel will be blown away from the board completely and replaced by a new wheel. This increases your chances of winning drastically, which most players tend to appreciate!
Stacked Wild
The Stacked Wild feature contributes to a player's chances of winning and, ultimately, the size of any profits made. You'll know instantly that a Stacked Wild has been activated, as a Wild symbol will cover multiple spaces on one or more reels following a single spin (covering where ordinary symbols would normally be found).
Striking Wild
Striking Wild is another special feature of the Football Star slot, unlike Stacked Wilds and the Rolling Reels, it activates a third function completely randomly. You will, in other word,s be very surprised when you get to experience the striking wild feature.
Football Star Slot Tips
There's lots to say about slot games and a variety of good advice to give those who play them. But we at John Slots think that you have sufficient knowledge of what Microgaming slots are all about, and we therefore choose to give you some general advice instead of Microgaming specific tips. The Football Star Game tips we will present here will therefore have the benefit of being applicable to other games online.
Play because you think it's fun – not to earn money
Set a budget before you start – never play for more than you can afford to lose
Test Football Star at John Slots and learn the rules for free before you go to a casino!
Get bonuses and free spins here right her and use them to save on your own money!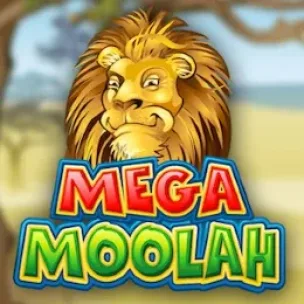 Mega Moolah
4.48/5
Microgaming
Play Now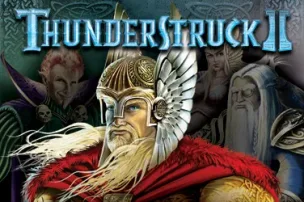 Thunderstruck 2
4.25/5
Microgaming
Play Now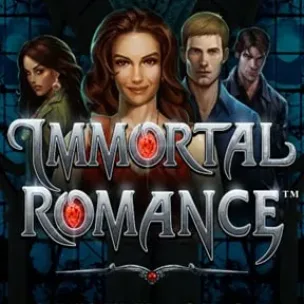 Immortal Romance
4.25/5
Microgaming
Play Now