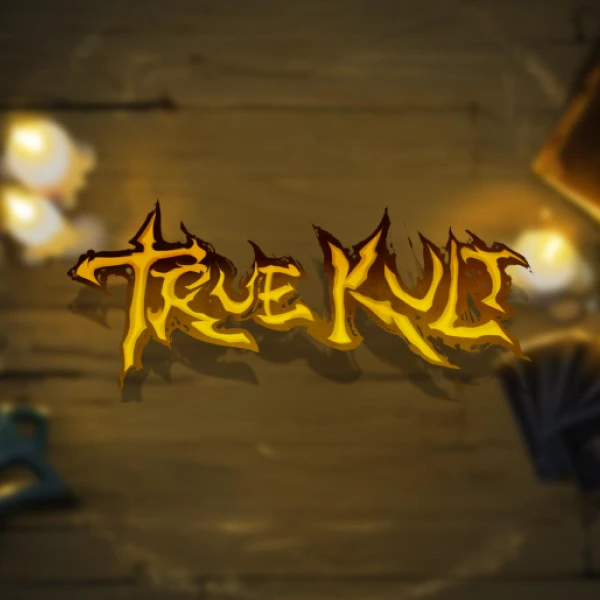 True Kult
Embark on a journey to a creepy universe with True Kult. The slot machine from Nolimit City features an unsettling horror theme and graphics, a high level of volatility, and an attractive max win potential.
Rating
4.175
RTP
96.09
Paylines
243
Volatility
High
Vulkan Vegas Casino Review
The UK Gambling Commission requires you to be over the age of 18 to play demo games. Are you over 18?
You are playing True Kult for FUN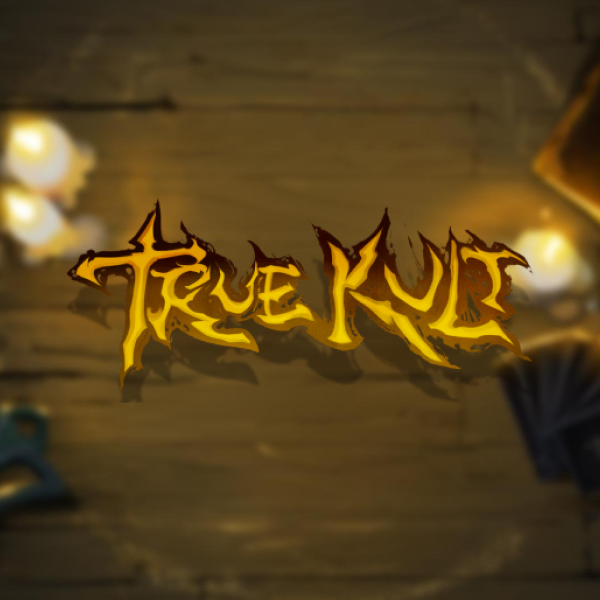 What does John have to say?
True Kult might not please everyone, but if you're a Nolimit City fan, it'll keep you on the edge of your seat with its brilliant features.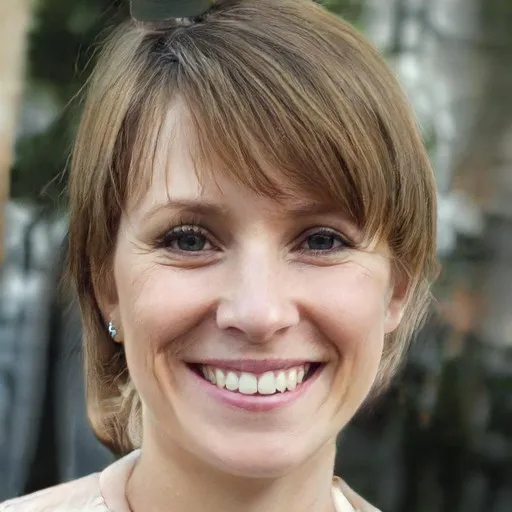 Pros & Cons of True Kult Slot
Nolimit City delivers yet another banger with True Kult. The game delivers some impressive moments with elements like:
Pros

23,237x maximum win.

Two bonus features with win multipliers and reel modifiers.

Plenty of action during the bonus game.

Wonderfully disturbing theme and visuals.
Cons

Varying RTP ranges.
True Kult Slot Review
Man, I love playing a new Nolimit City video slot. The provider has rarely ever let me down in the past, so I've allowed myself this hype whenever one of their new games gets released. They're just doing something right – from the quirky and downright disturbing themes they pick to the innovative mechanics and features that remind you why you like playing video slots in the first place.
We've been in the bowels of horrible prisons and explored the blood-soaked interiors of overrun mental institutions. But now it's time to answer a call from beyond this world in True Kult. The slot is creepy – and I mean really creepy.
There's something incredibly eerie and off-putting about the whole theme. It feels like Midsommar meets Hereditary (and yes, I do realise those are both Ari Aster films), where we kick off playing with a backdrop of green pastures and flowers. The tone shifts to a satanic ritual during the bonus modes, and the change is incredible.
Nolimit City has given us some of the most aesthetically intricate games in recent years. The developer has an eye for detail, finding ways to make sure that the features and visuals combine to create a holistic experience.
But looks aren't everything of course and as you'll find out in my True Kult review below, you'll need all the help you can get from the included bonus features to see this ritual through and complete your journey into darkness.
| | |
| --- | --- |
| ⚡ RTP | 96.09% | 94.09% | 92.10% | 87.09% |
| 🎲 Volatility | High |
| 💰 Paylines | 243+ |
| 🔼 Maximum Bet | 300 |
| 🔻 Minimum Bet | 0.20 |
| ⭐ Bonus Features | Mystery Symbols, Wilds, Scatter Symbols, Unlockable Reel, Splitting Symbols, Free Spins, Win Multiplier, Ante Bet, Transforming Symbols |

True Kult Slot Game Free Demo
You might be tempted to just join your first cult meeting and start chanting out to a séance, but I'd suggest hitting those brakes. Instead of playing True Kult for real money straight away, why not try the game's free demo first?
The free version allows you to familiarise yourself with the slot's many features and believe me when I say there are a lot of features here. Through the demo, you can understand how all of this works and just how often they land, without putting a hole in your gambling budget.
Once you have a better understanding of the game, you can set a bet level that you're comfortable with and start playing for real.
Where Can I Play True Kult for Real Money?
Nolimit City is one of the most sought-after providers, so you'll find True Kult and more of the developer's fantastic games at the best online casinos out there. Now you could go on a mission to find the best online casino to play True Kult at, or you can just have a look at this list I've put together. This details the best True Kult online casinos, giving you a selection of some of the best places to play.
All of the included online casinos offer a vast selection of quality games, brilliant promotional offers and stellar customer support. They're also regulated by some of the strictest licenses out there, including the UKGC and MGA ensuring they stick to the highest levels of fairness across the board. So, take your pick with confidence and get ready to join the True Kult.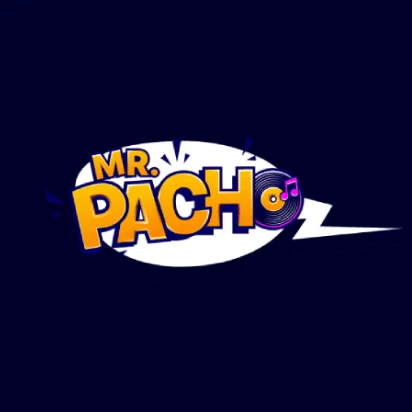 Mr Pacho
4.2/5
Mr Pacho Review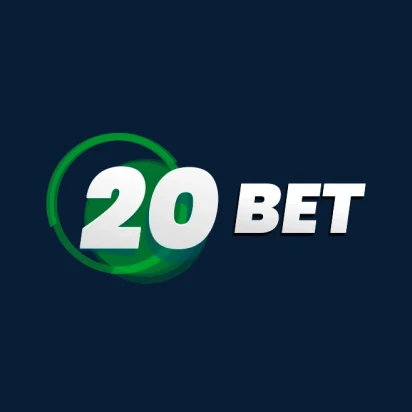 20Bet Casino
4/5
20Bet Casino Review
Pro Tips:
If you're into Nolimit City games, then you know the drill. This is a highly volatile game, so don't be a hero and pick a bet level that can make your budget last as long as possible. You might be tempted to switch on the ante bet or buy into the bonus feature, but I'd steer clear of the two as much as possible. They're not exactly cheap and there's no guarantee of you even making your money back.
It didn't take me all that long to get my first séance bonus, just over 20 spins – but I then had to spin through another 100 base game spins before I got another trigger. The best wins tended to come from the split symbols that the all seeing eye frames activate. These combined with the tarot multiplier can give you some of the best in-game wins.
True Kult Slot Bonus Features
Nolimit City has developed one of the most pristine reputations based on the themes, visuals, features and unforgiving volatility that come with their games. And I'm happy to report that True Kult lives up to those standards. I'd even go as far as to say that it sets a new bar, bringing a fresh set of mechanics that accompany the unsettling theme the game embodies.
True Kult is played across five reels and three rows, with an additional sixth reel that can be unlocked in-game. You start with 243 paylines, but these can be increased to 729 if you unlock the aforementioned additional reel.
Your low-paying symbols show cards with T, L, V, K and A written on them, which pay anywhere between 1x to 1.25x your stake for five of a kind. On the other hand, the high-paying symbols introduce us to True Kult's devotees and they're quite the cast of shady characters. These symbols get you a higher payout and award between 1.5x to 4x for five of a kind.
That pretty much covers the basics, but strap yourselves in, because this deep dive into the world of the occult has an incredible number of special features to offer.
Wilds
Joining an evil cult has its fair share of perks, starting with the introduction of wild symbols. These symbols step in for any missing pay symbols that could form a winning combination. It's the usual drab at first glance, but substitution is the first of many gifts these symbols have to offer.
True believer wilds can land in both the base game and the free spins bonuses. They pop up in stacks of three on the sixth reel, provided that the reel has already been unlocked (but more on that below). These true believer wilds will pick low-paying card symbols on the reel at random and turn them into wilds. The true believer wilds will then all transform into identical devotee symbols.
You'll also be getting your fair share of skull wilds, but these only show up during free spins, so I'll elaborate more on them later.
Scatter Symbol
These all-seeing eyes are crucial to getting anywhere near the biggest wins that True Kult has to offer. Scatter symbols land on reels two to five. Landing two of them will unlock the sixth reel and in doing so increase the ways to win from 243 to 729. This brings true believer wilds and tarot multipliers into play, but the biggest upgrades come when you land three or four of them in one round.
Landing three scatter symbols unlocks the Séance bonus mode while landing four activates the Sacrifice bonus mode. If you land a scatter on the sixth reel during the séance bonus mode, it upgrades you to the sacrifice version instead.
Baptism By Fire
These stacked mystery symbols land in stacks during both the base game and free spins to reveal identical high-paying devotee symbols. During the two bonus modes, these mystery symbols can also reveal skull wilds.
Tarot Multiplier
Tarot multiplier symbols land on the sixth reel, so once again, these only come into play once you unlock it. These symbols reveal one of the high-paying devotee symbols which is accompanied by a random multiplier between 5x to 99x. During the bonus modes, these multipliers are collected if they're not used. In the sacrifice bonus mode, tarot multipliers become sticky, opening up all kinds of new possibilities.
The Séance
This is the first of the two bonus rounds, and the séance bonus immediately shifts the game's tone. We're transported away from the idyllic green pastures and into a wooden cabin where four cultists surround a summoning circle drawn in blood. Eerie music kicks in and you're awarded an initial seven free spins.
This game mode introduces the all-seeing eye frames. You get three at the start of the first free spin and these move randomly around the reels, stopping on symbols and splitting them into two. The only reel that remains untouched is the sixth one. True believer symbols and tarot multiplier symbols can still land here.
Whenever tarot multiplier symbols turn into a devotee symbol, they throw in an additional win multiplier. If that multiplier doesn't form part of a win, then it's saved for the next time an identical symbol hits the reels. Once it comes back into play, the multiplier is removed at the end of the round, even if it doesn't form part of a win.
The séance bonus also adds in skull wild symbols. These symbols always add another free spin to your tally, as well as an extra all-seeing eye frame, as long as they aren't split by an existing frame. In this case, the symbol turns into a double wild.
Landing a scatter symbol on the sixth reel will take you to the sacrifice bonus mode.
The Sacrifice
The ultimate sacrifice bonus can be accessed by either landing four scatter symbols in the base game or a scatter symbol on the sixth reel during the séance bonus. Once again, the background changes and the devotee's feet at the corners of the screen are transformed into hooves, as we journey deeper into the darkness.
The main difference here is that you start with four all seeing eye frames, rather than three. This time around, tarot multipliers are sticky and remain active for the duration of the bonus rounds.
xBet & Nolimit Bonus
If you're not all that keen on waiting for scatter symbols to trigger your bonus modes, you can go for the Nolimit Bonus. For 68x and 400x your stake, you get seven séance spins or ten sacrifice spins, respectively. There's also a third option which gives you a 50/50 chance of landing either bonus. This costs 234x your stake instead.
You can also switch on the xbet ante bet before any round for 3x your stake. This makes it four times more likely for you to trigger the séance bonus and six times more likely to trigger sacrificial spins.
RTP & Volatility of True Kult Slot
If you've ever played a Nolimit City game, you know that their titles always come with a very high level of volatility, and True Kult is no exception. The dreary setting matches the volatility levels here, and you'll find yourself praying to all kinds of unholy deities in the hopes of triggering a bonus feature or hitting a winning prize.
There are several RTP settings available including 96.09%, 94.09%, 92.10% and 87.09% settings. I'd always recommend going for the 96.09% version for the best experience possible.
I've already gushed over how incredible Nolimit City are and the sort of reputation the studio has built over the years. So, you can rest assured that this is a safe slot to play, running on a randomised algorithm that delivers wins and triggers bonus features. I will add that you should play this at a good online casino, one with strong gambling licenses that make sure it sticks to the highest standards of fairness throughout.
True Kult Slot on Mobile
Keeping worshipping on the go, thanks to True Kult's brilliant mobile optimisation. The game runs brilliantly on tablets and phones with a responsive design that automatically adapts to your device's screen size to deliver the best experience possible.
All the same creepy graphics, innovative features and staggering win potential are available here too, so you get a streamlined experience, no matter where you play. Just fire up the game on your Android or iOS device's mobile browser and join your fellow cultists' rituals.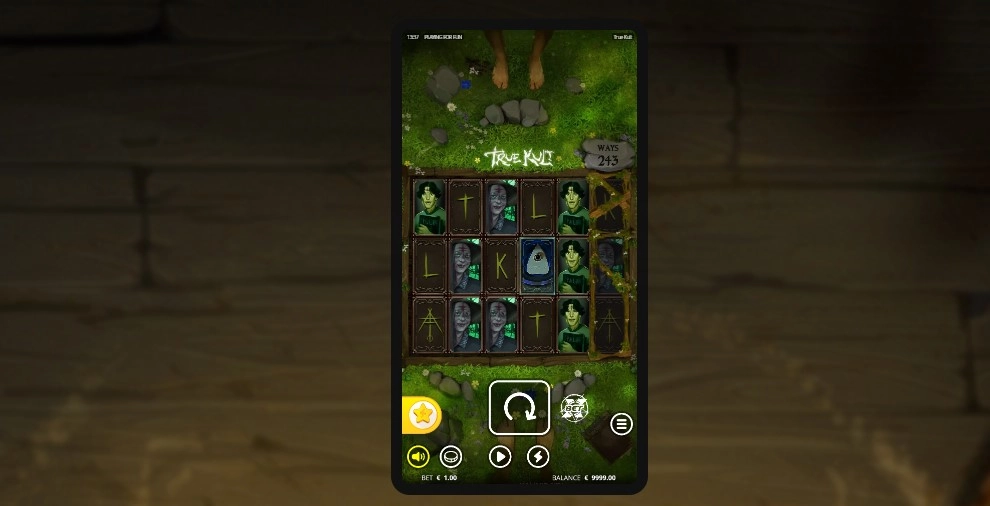 Conclusion
I've enjoyed loads of Nolimit City games in the past and I always await new releases with eager anticipation. I had a good feeling about True Kult and boy was I right. It's a Nolimit City title through and through, ticking all the boxes on my requirement sheet and quickly becoming one of my favourite games.
Sure, the R-rated theme and insanely high levels of volatility aren't for everyone, I get that. But if you're looking for a unique video slot with a memorable horror theme, a fantastic set of varied and innovative visuals, and eye-watering win potential, then you simply cannot afford to give this a miss.
I always found myself at the edge of my seat while playing. While some providers are happy to just dish out new games while ignoring the obvious holes in their gameplay loop, Nolimit City delivers a polished experience. There are loads to look forward to across both the base game and free spins. So, even if things aren't necessarily going your way, you still feel a sense of progression and as if the next big win or bonus trigger is just around the corner.
Speaking of which, the features here are brilliant. True Kult finds a way to freshen up old mechanics by reimagining them in a way that perfectly suits the game's ominous theme. It's an absolute joy to trigger the séance or sacrifice bonuses and my curiosity kept wondering what else might pop up in these dreary reels.
Look, if you're not a Nolimit City fan, chances are True Kult won't make you a convert. But if these are the kind of video slots you enjoy, then man are you in for one hell of a ride!
FAQs
None are permitted to speak to the dark one from beyond. But if you have any questions you'd like me to ask about the cosmos or any features that come with True Kult, then be sure to drop me a message using the contact form below. I'll pass them on to the one who shall not be named and get back with an answer as soon as possible.
In the meantime, check out the FAQ section below, which can offer even more insights into the cult and all its teachings.
There are two free spin bonuses in True Kult. The séance can be triggered with three scatter symbols, unlocking the sixth reel and adding in all seeing eye frames and win multipliers. The sacrifice bonus is unlocked with four scatter symbols or by getting a scatter symbol on the sixth reel during the séance bonus. This makes win multipliers sticky and adds more all-seeing eye frames.
Win multipliers are activated through the tarot multiplier symbols and can range from anywhere between 5x and 99x your stake.
The best wins in True Kult come from the sacrifice bonus and these can potentially reach the game's maximum win cap of 23,237x your stake.
The ante bet increases your chances of triggering the séance and sacrifice bonuses by four and six times, respectively. It will cost you 3x your stake on each spin though.
+10 Years of Experience

Online Slot Expert
Leanna Madden
Leanna Madden is an expert in online slots, specializing in analyzing game providers and evaluating the quality and variety of slot games. With her extensive knowledge, she guides players to the best slot options, including high RTP slots and those with exciting bonus features. Leanna's insights help players make informed decisions and enjoy rewarding slot experiences at online casinos.
More info on Leanna Madden