Venus Point
Venus Point is a leading electronic financial platform that enables its users to accept and make online payments to third parties such as online merchants and casinos. Clients can also store their own funds in their Venus Point account, which they can then use to pay for various services and products.
This company and service were launched in 2016, with the aim of making Venus Point a leading online payment service in the Asian market. Even though the company was founded in Japan, the company uses the US Dollar as its main currency, though other currencies such as Euros and Yen are also available.
Keep on reading to learn in more detail about this payment method and how it can be advantageous for online gambling.
Find a Venus Point Casino at JohnSlots!
If you are looking for an online gambling site that accepts Venus Point, our team at JohnSlots has compiled a dedicated list of trustworthy licensed online casinos that accept this payment method. Check out our comprehensive list of Venus Point casinos at JohnSlots.
Why Should You Play at Casinos with Venus Point?
If you want to get a good grasp of what it entails to use Venus Point as a payment method, we have compiled a general overview of the advantages and disadvantages associated with this payment.
| PROS OF VENUS POINT | CONS OF VENUS POINT |
| --- | --- |
| It is very easy to set up an account | It is not widely available and can be a problem to find a Venus Point casino |
| Rigid safety and security measures are in place | Anyone can set up an account as there is no requirement for an ID |
| There is a loyalty scheme which allows users to acquire points | There are conversion fees associated with most currencies |
| It uses SSL encryption technology to protect data | You have to pay a fee to close your Venus Point account |
| There are not many online casinos that accept Venus Point | Since it uses primarily US Dollars, conversion fees will always apply |
| Fast deposits and even faster withdrawals | There is no live chat customer support function |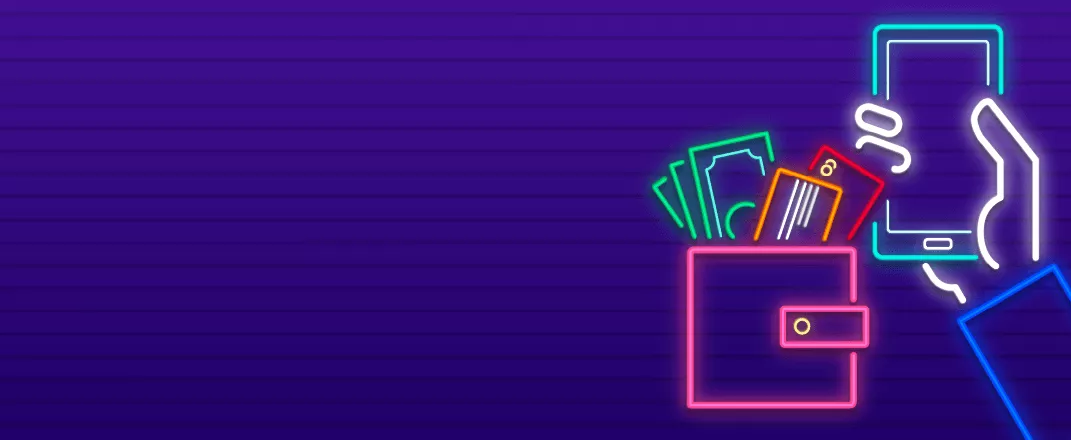 How to Deposit with Venus Point at an Online Casino
Before you can make a deposit at an online casino with Venus Point, you will first have to register for an account. After that, everything is quite straightforward. All you have to do is to find a Venus Point casino of your choice and register for an account.
When you are ready to make a deposit, you simply must follow the instructions as prompted by the casino. Use the following steps:
Set up your Venus Point account
Select a casino from our list
Choose Venus Point as a payment method
Enter the amount you would like to deposit
Input your Venus Point credentials as well as currency
Confirm your transaction
Go back into your casino account
Venus Point and Bonuses
Finding an online casino that offers casino bonuses strictly for Venus Point users will be different. However, while no Venus Point bonuses are available, you can still claim any online casino bonus offer that tickles your interest.
There is nothing stopping you from claiming a match deposit bonus, reload bonus, free spins deals, cashback deals or more when using Venus Point.
As always, we cannot stress enough the importance of looking at the full picture when shopping around for a Venus Point bonus. While the generosity factor of the bonus is important, it is equally as important, looking at the terms and conditions. Within the fine print, you will be able to learn in detail about the wagering requirements, game exemptions, the time validity of the bonus as well as exempt games.
In many cases, RNG card and table games, high RTP slot games and live casinos are usually exempt from contributing to the wagering requirements.
Fees When Using Venus Point for Deposits
As mentioned in our Pros and Cons list, Venus Point uses US Dollars as its main currency. If you want to use Euros or any other currency, there are conversion fees that you should be aware of.
Besides the conversion fees, there are also low fees for all of its transactions. For each $900 carried out by Venus Point, there is a commission fee of $1.80. The fees are quite straightforward and transparent.
Minimum Deposits with Venus Point
The minimum deposit when using Venus Point will usually vary between $10 and $20, depending on the casino you are going for. The maximum withdrawal amount usually lingers around the $1,000 region.
If you are interested in claiming the welcome deposit bonus, you need to keep in mind that the minimum deposit amount may be higher than quoted above. Take some time to read the fine print carefully so you don't miss out on any great casino bonus offers.
At the same time, it should also be noted that the minimum deposit and withdrawal fees may vary from one payment method to another. If the casino does not have a Payment Methods page, check out the Terms and Conditions. If you cannot find the minimum and maximum deposit and withdrawal thresholds listed elsewhere, shoot a message to the customer support team.
How Fast are Venus Point Deposits?
If you have funds in your Venus Point e-wallet, then making a deposit should be relatively fast, even if it is your first time using this payment method. If you have not added any funds to your wallet, this can delay things.
Simply top up your Venus Point account with your desired amount and follow the instructions during the casino deposit process.
How to Withdraw with Venus Point at an Online Casino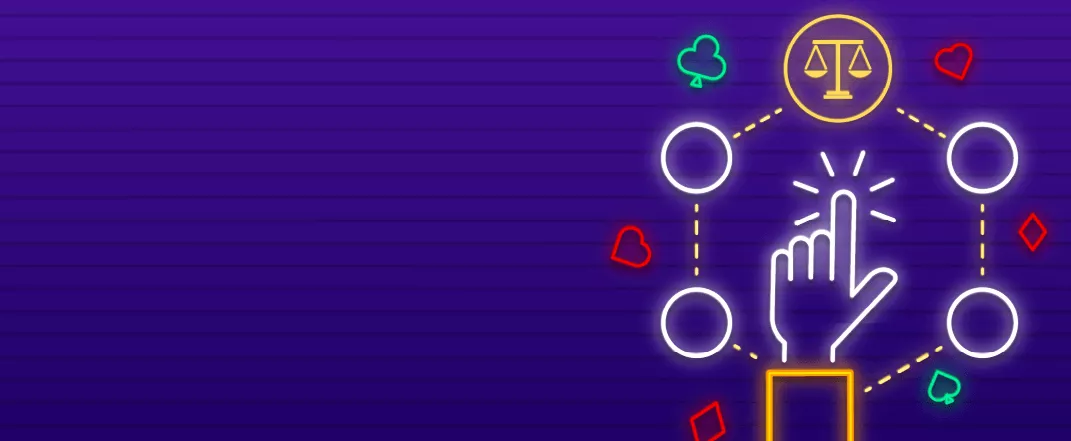 Making a withdrawal with Venus Point is equally as easy as making a deposit. You only need to follow a few steps and you are good to go.
It is important that as soon as you register for a casino account, you complete the verification process. Most casinos request this at the time of registration, while others will demand it when the player requests their first withdrawal.
It is also worth mentioning that all information provided during the registration process matches the requested documents to avoid any unnecessary complications. As long as your casino account is verified, you will be able to cash out your winnings in very little time.
Use the following steps:
Head to your online casino's withdrawal page
Select this payment method as a withdrawal option
Enter the amount you wish to withdraw
Input the address of your Venus Point e-wallet
Approve the withdrawal
Can I Always Make Withdrawals with Venus Point?
Usually, most online casinos will accept payment methods for both deposits and withdrawals. The only exception to the rule is prepaid vouchers. You should be able to cash out your winnings without any issues via Venus Point.
As long as your casino account has been verified by the relevant team, your withdrawal will be processed and released in a matter of hours or days.
How to Choose Online Casinos that Accept Venus Point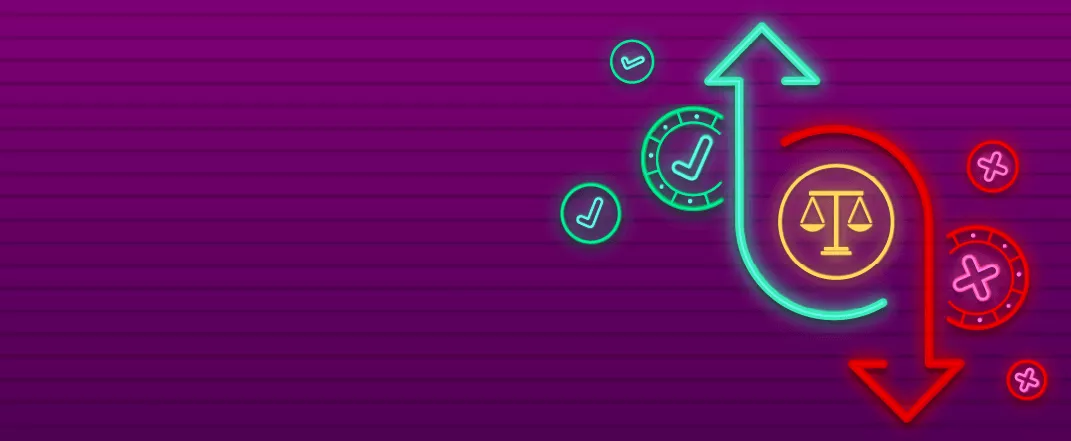 Choosing the right payment method to use for online gambling is only one hurdle. There are many other factors to take into consideration if you want to have the best possible gambling session. Look at the below list of factors to consider when you are on the lookout for a new Venus Point casino.
Valid gambling license: Make sure that players from your country of residence are allowed to play and that there is a valid gambling licence to go with it.
Availability of games: A good casino is usually characterised by the size of its game libraries and the game types on offer.
Welcome bonus: A good indication of a great casino is the welcome offer. Not just the size of the casino bonus but also the terms and conditions that come with it.
The terms: The terms should be straightforward, transparent and fair.
Deposits and Withdrawals: Have a look at the minimum and maximum deposit and withdrawal thresholds. Sometimes the withdrawal amounts may be considerably higher. Take the time to fact-check this information.
Similar Payment Methods to Venus Point
Venus Point is not widely available, so you may have to opt for a different payment method. Here are the best alternatives on the market.
Litecoin: Litecoin like other cryptocurrencies available on the market provides safe and secure deposits and withdrawals.
Visa: Nothing quite beats an old-school payment method such as Visa. You can expect top-notch security measures. Furthermore, this payment method is widely available.
Pay By Phone: Pay By Phone is a little different to other methods on the list. It allows you to charge your casino deposits straight to your mobile bill.
Play at a Venus Point Casino and Enjoy the Rewards!
As great as Venus Point is on paper, it is not widely available across the world. The conversion fees associated with not opting for US Dollars may put some players off, regardless of how small the fees are.
Since Venus Point is not widely accessible from most online gambling sites, players based in Europe might have to opt for a different payment method.
That does not mean it should be written off, but it may need more time on the market to develop and reach newer markets.
FAQ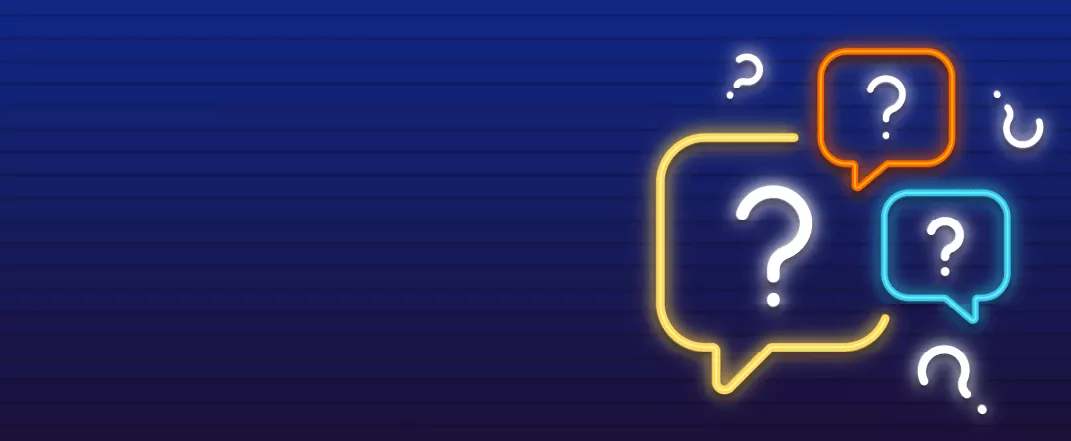 We have provided you with a comprehensive guide to all you need to know about the payment method Venus Pay. Check out the below most frequently asked questions related to this method.
How do I use Venus Point to make payments at an online casino?
You would need to create a Venus Point account first and top it up with funds. This is a relatively straightforward process. Since there are no verification processes, anyone can get set up in no time. Once you have done so, simply pick a Venus Point Casino to register for an account. Follow the instructions to make a deposit.
How do I know if I'm playing at a legit Venus Point online casino?
Players should also look for signs of a valid gambling licence from a relevant gambling authority. A valid gambling licence is a sign that the games use a random number generator and that players are provided with a fair gambling experience.
Is there a Venus Point casino bonus?
While there are no casino bonuses created specifically for Venus Point users, players can still take advantage of any available casino bonuses and promotions available by using Venus Point.
Are there any fees to pay for using a Venus Point casino?
Yes, although the fees are very minimal. There are conversion fees if you are not using US Dollars. There is also a fee of $1.80 for every $900 transacted by Venus Point.
Do all casinos take Venus Point?
No. Not all online casinos accept Venus Point. Check out our list of available Venus Point casino sites recommended here at JohnSlots. The gambling sites listed on this page all accept Venus Point as a payment method.
+4 Years of Experience

Casino Payment Specialist
Ryan Spencer
Ryan Spencer is a highly knowledgeable Casino Payment Specialist with expertise in various payment methods in the online gambling industry. He helps players navigate deposit and withdrawal processes, ensuring secure and convenient transactions. Ryan's insights cover e-wallets, credit cards, and other payment options, providing players with the necessary information to make informed decisions. His expertise guarantees a seamless and hassle-free payment experience at online casinos.
More info on Ryan Spencer