Pay by Phone
The first ever mobile phone call happened in 1973 – the device weighed a humongous 1.1kg and required at least 10 hours to fully power-up. Today, the mobile phone has evolved into a 157gram, fast-charging, multi-tasking ball of super science. More importantly – we have arrived at the point where casino customers can now deposit funds into their accounts using their mobile phones as a payment method. What a long way we've come.
Whether it's for security purposes, to keep all payments in one traceable place or for ease of access – there are plenty of reasons why Pay By Phone is so popular among players. Check out our list of casinos below that support it as a method, explore which one is right for you and kickstart your journey.
Best Online Casinos that Accept Pay by Phone in 2023
Let's get straight to it – below, we have compiled a list of the best online casinos that accept the Pay By Phone method. We have included the welcome package on the right-hand side, and just below are the offer's full terms and conditions, which you can check out at your leisure. To see whether it is right for you, there is a review located below the casino name on the left-hand side.
In our reviews, we cover some key points, including:
A full list of gaming providers – Whether they are famed for their nine-line classics, or new-fangled grid games packed with features, it's good to know the companies behind the site's slots.
John's star rating – We make sure all angles are covered and take it all into account when we deliver our assessment.
Deposits & Withdrawals – Delve into your available payment options and see if the casino works for you, not the other way around.
Background information is important – it helps build trust between the customer and the casino. We provide ample enough to help you form an opinion.
Bonuses – Like the welcome package? We endeavour to keep the full terms and conditions alongside it – broken down as clearly as possible, so you don't miss a thing.
A pros and cons section – to highlight the best and the worst bits of each casino.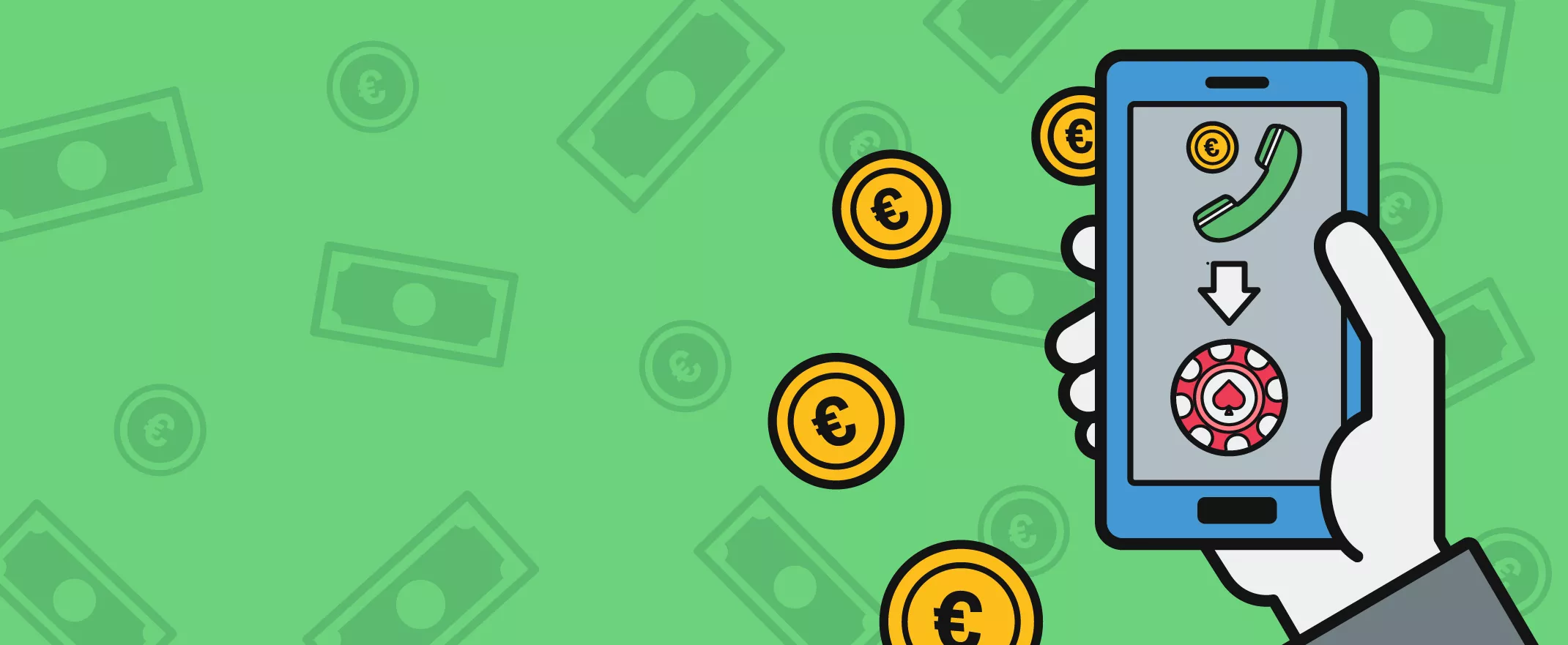 What Are Pay by Phone Casinos?
Put it simply, Pay By Phone Casinos allow players to deposit by putting an amount against their phone bill, rather than a debit card or e-wallet.
Setting up an account is uncomplicated– read on for our guide on how to get it sorted.
Why Should You Play at a Pay by Phone Casino?
There are several reasons why the Pay By Phone method is advantageous to casino players – namely faster processing times, high security and the safeguarding of a player's privacy. Read on for JohnSlot's take on the pros and cons of Pay By Phone casinos: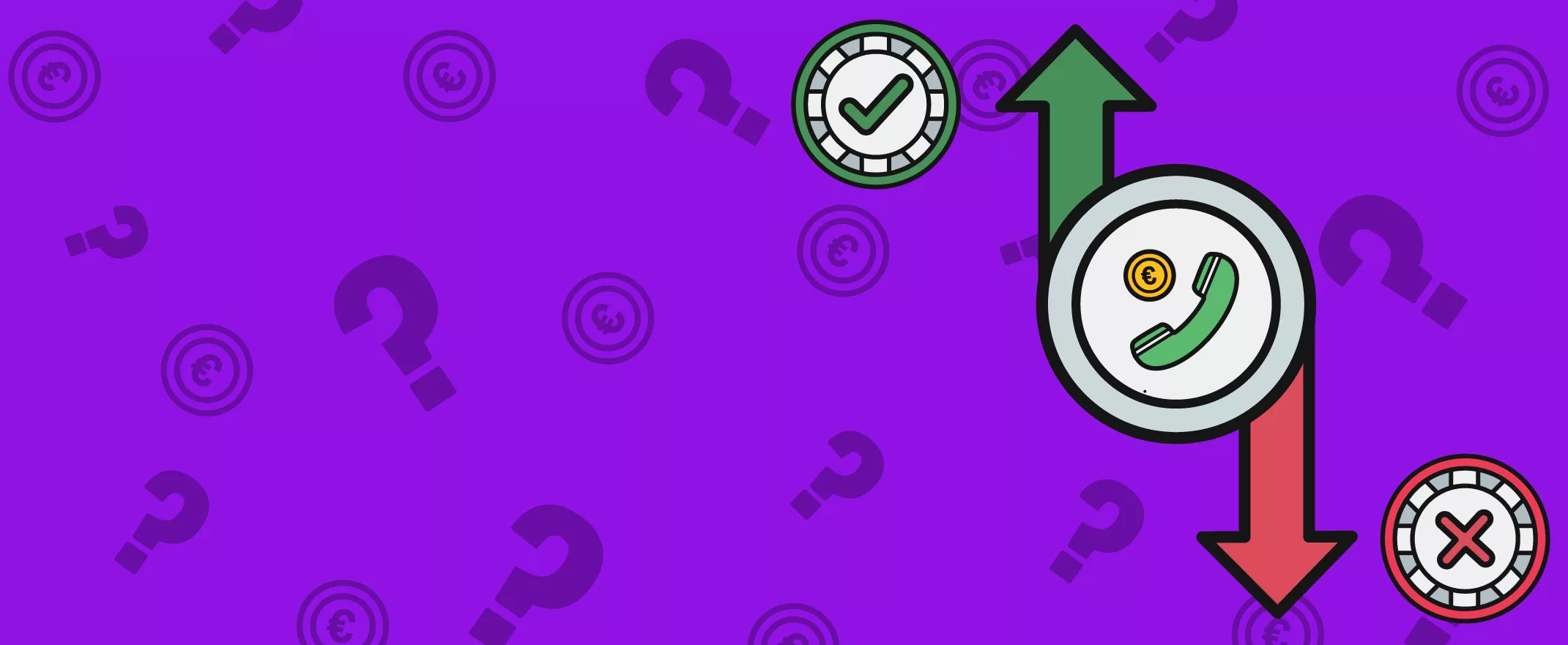 | PROS OF PAY BY PHONE | CONS OF PAY BY PHONE |
| --- | --- |
| Customers using their mobile devices to sign up and play will find depositing via their phone easier than inputting long digits from cards and e-wallets. As long as your signal is intact, a simple text message reply will mean you're good to go. | It is harder to keep track of what you have spent, as the phone bill won't arrive until the end of the month. This is why it is imperative to set your limits before you deposit. |
| It is faster than other methods, such as Bank Transfer, with most deposits talking less than two minutes to action. | Lucky customers cannot withdraw using this method. You will have to withdraw it using a debit card or an e-wallet. |
| There is no need to part with any confidential information when depositing with the casino. | Only a limited number of mobile providers allow the pay-by-phone service – you should check with your mobile provider before perusing this option. |
| Fusing a monthly bill with an entertainment budget is a great way of keeping track of all expenses. | Some casinos will limit the amount a player can deposit using this method. High rollers should consider other processes. |
| Players with fixed mobile phone contracts are not excluded from this method – it is possible for the casino to make deductions against pre-paid contracts. | Some casinos offer you quick deposit solutions, without the need for the player to leave the game client. However, this is not possible for pay-by-phone customers. They will have to interrupt their gameplay in order to respond to the text message from relevant processors. |
| Players depositing via Pay By Phone will safeguard their privacy. Payments are listed on phone bills, rather than bank statements. | We have all lost a mobile phone before – but misplacing your device in this situation can prove troublesome, particularly when re-registering your new device. |
How to Deposit via Pay by Phone at an Online Casino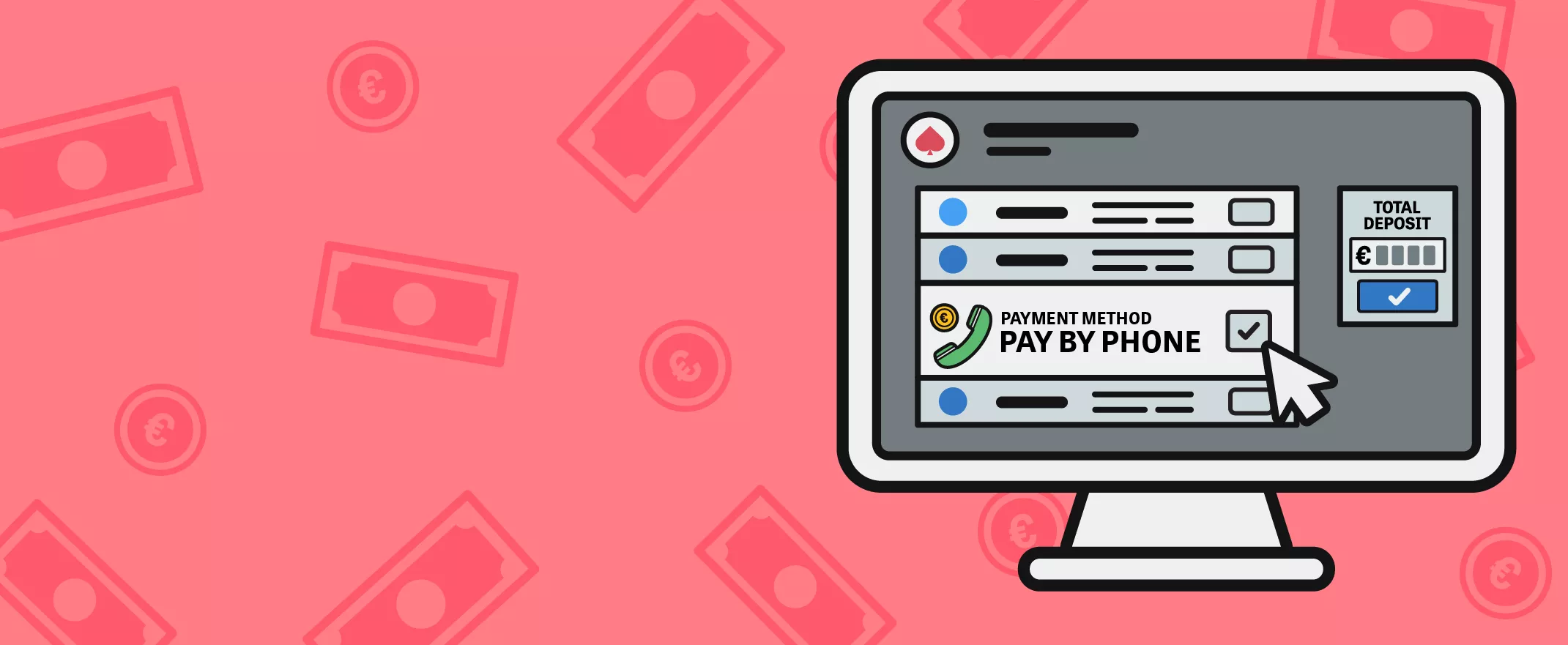 To do this, players need to register an account with a processor affiliated to the Pay By Phone casino in question – examples of which include Zimpler and Boku.
Each Pay By Phone method tends to follow the same process. Gamers must enter the amount they wish to deposit and type out their phone number. A text message will then be sent by the casino to the player and, to complete the payment, they will need to reply to the same message and authorise it. We've broken the whole process down for you:
Set up your Pay By Phone account with the processor of your choice.
Explore a Pay By Phone casino, including their offers, games and user interface before signing up (hey, try the JohnSlot's review why don't you?). Sign up and start your casino journey.
Once you're in, choose Pay by Phone as a payment method.
Enter the amount you would like to deposit, and the phone number registered to your Pay By Phone account.
You will be sent a text message by the processing company – reply to it to authorise the transaction.
Go back into your casino account – the funds should be waiting for you to use.
Pay by Phone and Bonuses
One of the many benefits to Pay By Phone casinos is that there is no restriction on claiming welcome bonuses. Some payment providers, including Neteller and Skrill, are ineligible at most online casinos. This is down to the complications it causes the verification teams to complete Source Of Wealth and Anti Money Laundering checks. A Pay By Phone payment can be traced easily and is therefore eligible.
Before you make your first deposit, most casinos will ask you to select your bonus. However – if this option is not available for whatever reason, get in touch with a member of the casino's customer service department to help guide you through claiming the bonus.
Pay by Phone Deposit Fees
Some casinos do charge admin fees up to 10%, while others don't charge at all – it is another example of why doing your research before signing up is recommended – so you avoid any unknown fees.
Minimum Deposits with Pay by Phone
The minimum deposit via Pay By Phone varies according to the casino – but it is normally a reasonable amount, ranging from £10 upwards. To find out what those minimum deposit levels are, check the FAQ section of each website or head to the Payments section, usually located at the foot of the home page.
How Fast Are Pay by Phone Deposits?
In general, Pay By Phone deposits occur instantly – although some casinos may require additional verification checks before approving. These checks usually revolve around the verification of a player's identity, as part of regulatory requirements put in place by the UKGC or a similar licensing body. If there is an issue and the money is not transferred, you should first contact a casino representative. They will be able to tell you what went wrong and how you can rectify it.
How to Withdraw via Pay by Phone at an Online Casino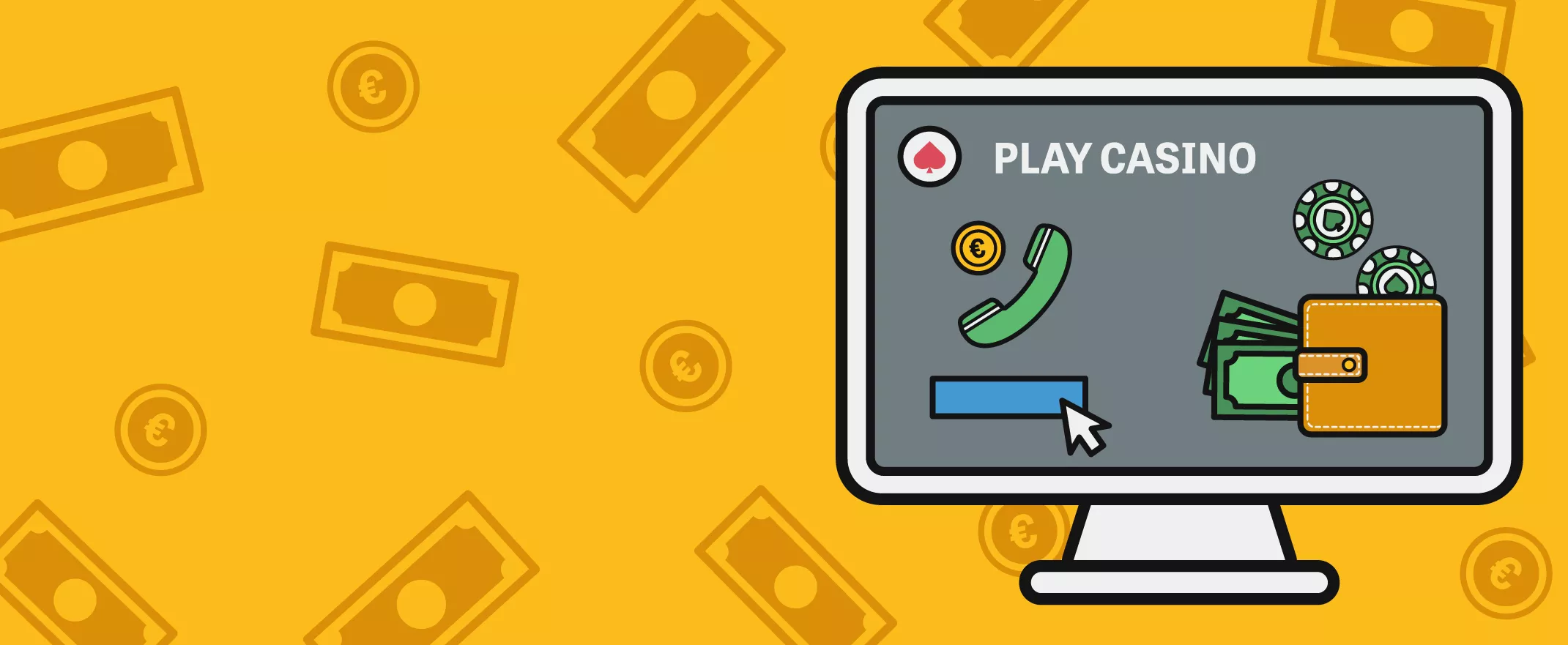 The gaming has gone well, and you have got to the stage where you should withdraw. This is the one drawback of the Pay By Phone method – you are unable to take money out the same way you put money in. Instead, you will have to register an alternative withdrawal method. To do this, follow these steps.
Head to your online casino's banking section and register a different payment, such as Bank Transfer or Visa.
Next up, go to the withdrawal section and use the method which you just registered as a withdrawal option
Enter the amount you wish to withdraw.
Finally, wait for the casino to authorise the withdrawal and for the funds to appear in your account.
Play for Real Money at a Pay by Phone Casino Recommended by JohnSlots!
As mentioned earlier, JohnSlots conducts full reviews on all Pay By Phone casinos. We can't force you to follow our advice. However, by choosing a Pay By Phone casino recommended by us, you can be sure it has stood up to rigorous quality testing.
Similar Payment Methods to Pay by Phone
There are other methods to deposit money at online casinos. The most popular method, Visa and Mastercard, is available at most online casinos, while third party companies such as Neteller, Skrill and Trustly are also popular and readily available. Another method is Bank Transfer – probably the safest and most secure alternative option – although payments can take longer.
Play at a Pay by Phone Casino and Enjoy the Rewards!
So, you like all your ducks in a row, you are organised, value your privacy and you want an easy way to follow your online casino payments. If those are traits that sound familiar, then Pay By Phone casinos are the way to go. Once you have decided on that being your prime payment method, the next step is to research the casino that is right for you. Look at welcome, daily and/or weekly bonuses that you can claim and explore the user interface. It's your money after all, and you should feel happy with where you play.
Learn more about Pay by Phone Casino Sites (FAQs)
Have we missed something? Maybe our FAQ section can sort you out!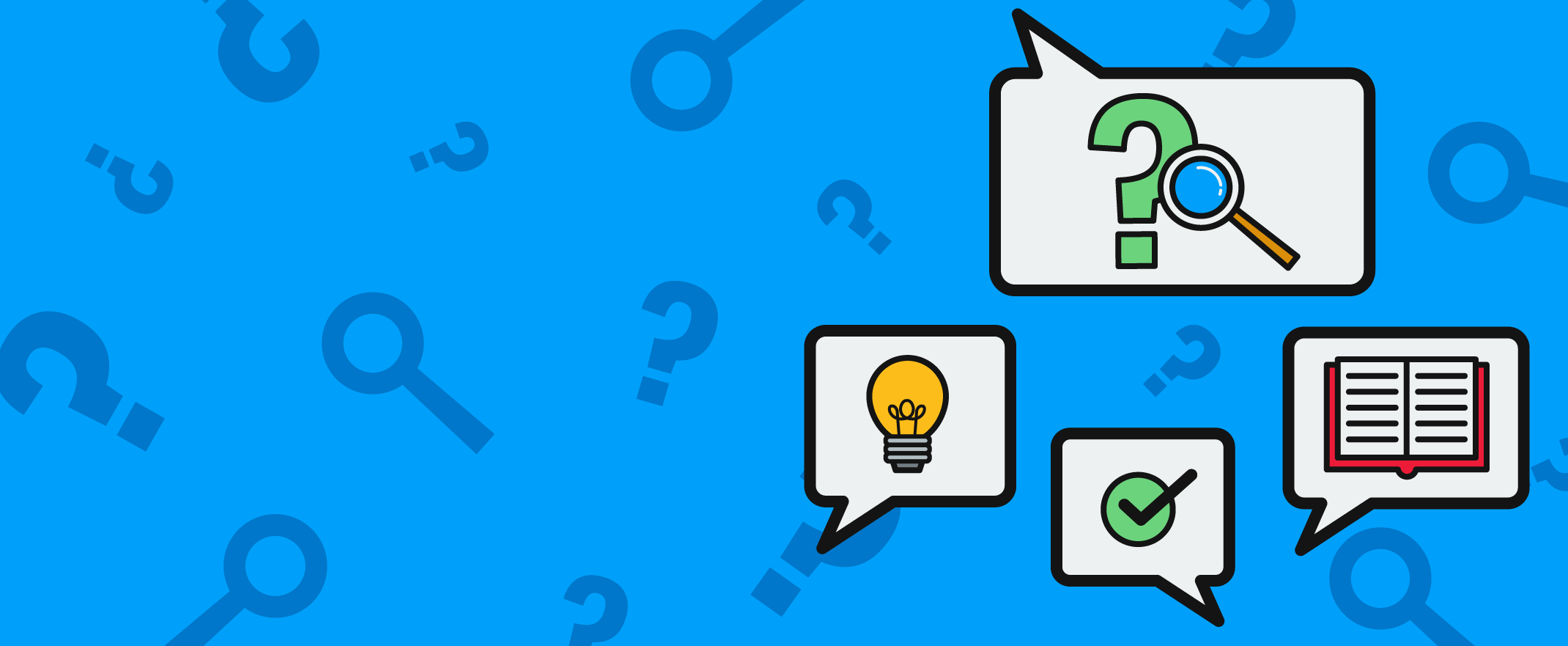 How do I know if I'm playing at a legit Pay by Phone online casino?
A good way to understand the legitimacy of an online casino is by looking at their licence. If they are licensed by the United Kingdom Gambling Commission (UKGC), it is a trustworthy casino and their licence number will be displayed on their footer. Alternatively, you can check the UKGC register.
Is there a Pay by Phone casino bonus?
There are no specific Pay By Phone casino bonuses, but customers can claim welcome bonuses and other special offers with this method by making deposits with it.
Are there any fees to pay for using a Pay by Phone casino?
Fees range from casino to casino. Most do not charge, but others may demand an admin fee, which can go up to 10%.
Do all casinos accept Pay by Phone?
No, there are some casinos that do not accept it as a payment method. It is important to clarify, either independently or via a casino representative, before registering.
+4 Years of Experience

Casino Payment Specialist
Ryan Spencer
Ryan Spencer is a highly knowledgeable Casino Payment Specialist with expertise in various payment methods in the online gambling industry. He helps players navigate deposit and withdrawal processes, ensuring secure and convenient transactions. Ryan's insights cover e-wallets, credit cards, and other payment options, providing players with the necessary information to make informed decisions. His expertise guarantees a seamless and hassle-free payment experience at online casinos.
More info on Ryan Spencer