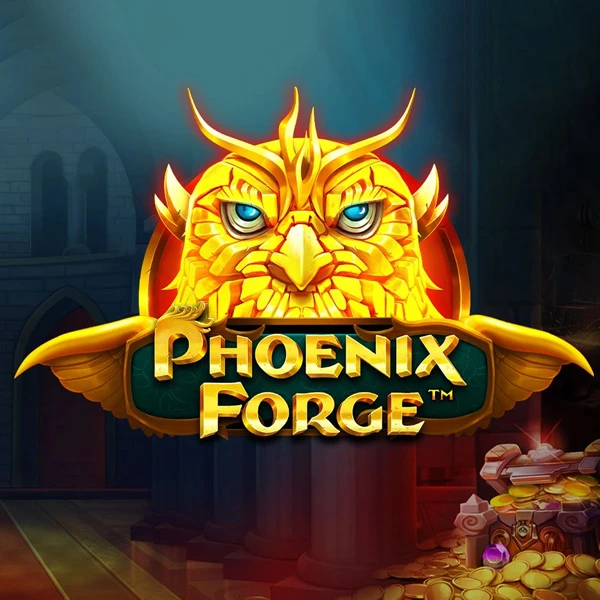 Phoenix Forge
In this new game from Pragmatic Play, you can watch the Phoenix rise along with your wins! See how you could win the 5000x max payout thanks to the increasing multipliers and tumbling reels. Review by Arram Bekarian.
Rating
2.25
RTP
96.51
Paylines
20
Volatility
High
Vulkan Vegas Casino Review
SlotsMillion Casino
5/5
SlotsMillion Casino Review

Slots Nplay
4/5
Slots Nplay Review
What does John have to say?
Phoenix Forge is a little gem of a game from Pragmatic Play. Will your multipliers arise high like the phoenix itself?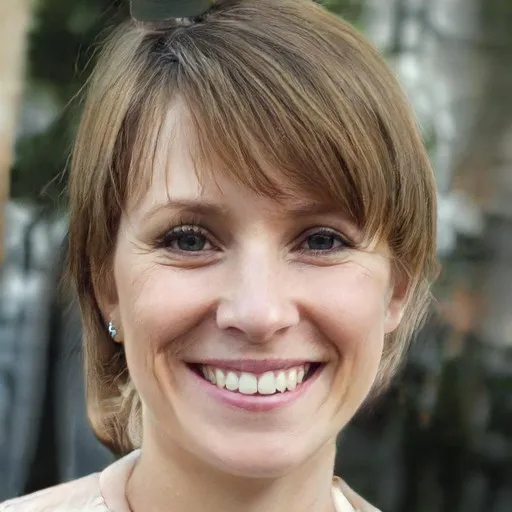 Phoenix Forge Review
To play Phoenix Forge from Pragmatic Play is to reawaken the long-lived mythological creature of rebirth. Just as the Phoenix regenerates from the ashes of its predecessor, so too does Phoenix Forge arise with multipliers that build win after win.
Read on for the full review.
| SLOT FEATURES | Free Games, Tumbling Reels, Multipliers |
| --- | --- |
| RELEASE DATE | 13th May 2021 |
| GAME PROVIDER | Pragmatic Play |
| SLOT TYPE | Video Slot |
| THEME | Mythology |
| REELS, ROWS, PAYLINES | 5 Reels, 3 Rows, 20 Paylines |
| BET LEVELS | 0.20/100 |
| MAXIMUM WIN | 5,000x Your Stake (capped) |
| SCATTER SYMBOL | Yes – Phoenix |
| WILD SYMBOL | Yes- Egg |
| BONUS GAME | No |
| FREE SPINS | Yes |
| RESPINS | No |
| MULTIPLIERS | Yes |
| JACKPOT | No |
| RETURN TO PLAYER | 96.51% |
| VOLATILITY | Very High |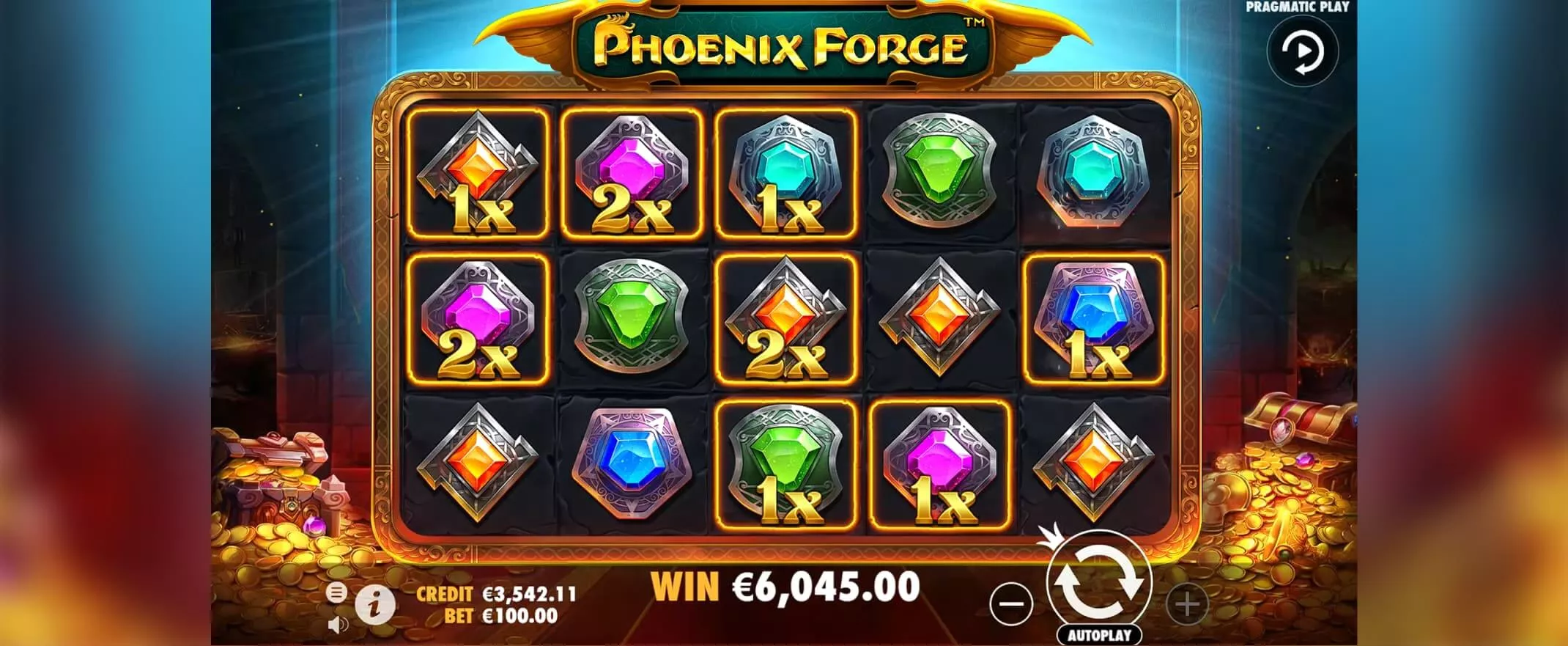 Features
Base Game
Tumble Feature:
After each win, symbols from the winning combination are removed. Remaining symbols fall to the bottom of the reels and replacement symbols 'Tumble' down to fill the empty positions. Any new resulting wins are paid, and a new 'Tumble' is initiated. Tumbles continue until no new wins are made.
Hot Spot Multiplier:
After every win and subsequent Tumble, a multiplier is added to each position in the winning combination. The multipliers start at 1x and increase by 1x for each winning combination that populates that position. Wins are multiplied by the SUM of all multipliers contained in a winning payline.
Free Games Feature
Win 10, 15 or 20 Free Games with ANY 3, 4, or 5 scattered PHOENIX respectively.
During the Free Games, Tumbles and Multipliers behave the same as in the Base Game, except multipliers do not reset with each spin.
3 or more scattered PHOENIX awards 5 additional Free Games.
Playability
Playability is good. Quite good. In fact, a lot better than other Pragmatic games. It's a simple game and its beauty is in its simplicity. You Spin, Win, Tumble, Multiply and Repeat.
The game does exactly what a good slot should. It teaches you the rules during the Base Game and expands on those rules in the Free Games. There are minimal bells and whistles, no lengthy rules to learn, and a single feature to focus on.
Phoenix Forge's art and environment are lovely, bringing you into the game well. Oddly though, the Phoenix scatter looks a lot like a golden chicken especially when it animates. The Phoenix image used for the big win celebration is beautifully portrayed as a mythical creature, yet the one in the symbol looks like a comical chicken.
The multipliers positioned within each symbol are created for boldness but are a little distracting as they consume so much space in the symbol area. Having said that, who will complain about increasing multipliers across the symbols?
The win hit rate of 1 in 3.73 seems frequent enough on paper but it includes subsequent tumbles in the figure. Each tumble contributes a hit rate of 1, bringing the overall average hit rate down. Without tumbles, the estimated hit rate feels more like 1 in 4.5.
During the Free Games, it's always good to secure a win on the first spin to gain a few multipliers early on. As the multipliers are sticky, their worth increases with each spin, so a few wins early on helps the overall payout. Retriggers too are valuable in a game with building multipliers, as the added Free Games benefit from the existing multipliers of previous spins. Understandably, only 5 additional Free Games are awarded in a retrigger.
As an observation, the reels during a spin look overly golden, as though there are many scatters and wilds on them. This makes it look as though it is easy to hit scatters and wilds. However, when the reels stop, scatters and wilds become rare. With so many scatters spinning past in the reelspin and so few actually landing, it has been contrived to look like more scatters appear on the reels than do in reality. The same 'trick' is played with wilds. Although fewer wilds spin past than scatters, you see more wilds in the reelspin than actually land. Typically, developers are unlikely to add more than one scatter per reel in a standard 3×5 layout, especially in a game with such a high feature hit rate.
With a feature hit rate of 1 in 243, at least one scatter should land in approximately 1 in 12 spins. Yet, on any given spin, there are upwards of 20 scatters spinning by in Phoenix Forge. The reelspin even has scatters placed one symbol apart, where, if this were true, you should be able to land two scatters on a single reel, which is not possible in this game.
Another developer oversight regarding symbol distribution is that the opening reels contain 2 scatters on reel 1. This is misleading as two scatters in view on a single reel cannot exist in a game where the most scatters you can land is 5, i.e., 1 per reel.
Although there is no specific regulation in online jurisdictions regarding the trueness of a reelspin (there is in land-based markets), developers shouldn't employ misleading tactics. Full stop. Player trust should be upheld at all times.
WIN HIT: 1 in 3.73
FEATURE HIT: 1 in 243
MAX WIN HIT: 1 in 413,907
Paytable Review
In Phoenix Forge, there are 7 coloured gems (of varying size), plus a wild and scatter. The symbol hierarchy could be improved, as there isn't much distinction between the symbols. What's more, it's difficult to ascertain the size of the lower paying symbols. 38% of prizes are at-or-less than bet. This is a typical trait of high volatility games. The paytable itself is relatively flat, though, to accommodate all the stacking multipliers.
Player Profile
No avid player can resist increasing multipliers with a Tumble/Cascade mechanic. A highly volatile game with stacking multipliers that are sticky in the Free Games is sure to be a hit among this player group. Casual players might be turned off by its high volatility but should find the Tumble/Cascade mechanic interesting.
Audio
The audio is big and bold as you would expect of a serious, Phoenix-themed game. Game sounds are difficult to hear over the ambient track as is the style of Pragmatic Play games. Having said that, as always, the ambient track can be turned off which is a relief. But, the lack of ambience highlights the heavy hammering of the reel stop sound, which quickly becomes annoying.
The Glory Spin
There is no defined glory spin as the max win is capped at 5,000x. This figure can be theoretically reached in the Base Game if you have multiple consecutive tumbles. However, you're most likely to hit it in the Free Games where the multipliers are sticky throughout the feature. As with recent Pragmatic Play games, the max win is capped at 5,000x to contain the max exposure to 500,000.00. The game ends the round if this value is reached, and any remaining Free Games are also forfeit.
The 413k max win hit rate is quite frequent and will surely leave a few players disgruntled. While a win of 5,000x is nothing to sneer at, it is not a pleasant experience if you've a handful of free games remaining with stacked up multipliers.
Delights and Surprises
Multipliers add up;
Multipliers remain sticky during the Free Games.
Shortcomings
Feature hit rate is very high for a non-Megaways slot;
A little difficult to read winning combinations as the multipliers obstruct the symbols;
Low integrity score due to misleading symbol distribution in reelspin and opening screen.
Conclusion
A nice game from Pragmatic Play. It is simple to understand and easy to play, as it should be. The increasing multipliers are a nice break from Megaways-based multipliers and a great surprise when they happen. The winning potential is immediately understood after the first win in the Free Games. The only real shortcoming is its misleading reelspin with its 'added' scatters and wilds, making the reels feel richer than they actually are (and it's a wonder how any legitimate testing authority approved it for use in regulated markets).
Phoenix Forge gets 68 Spins out of 100 based on the following ratings:
| | |
| --- | --- |
| PLAYABILITY | 95 |
| ORIGINALITY | 45 |
| BUILD QUALITY | 85 |
| MARRIAGE | 75 |
| IMMERSION | 90 |
| RUN FOR MONEY | 85 |
| INTEGRITY | 0 |
| TOTAL | 68 |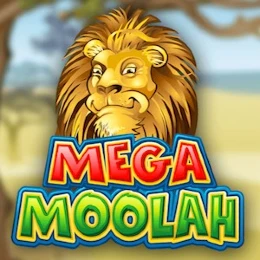 Mega Moolah
4.48/5
Microgaming
Play Now
+10 Years of Experience

Online Slot Expert
Leanna Madden
Leanna Madden is an expert in online slots, specializing in analyzing game providers and evaluating the quality and variety of slot games. With her extensive knowledge, she guides players to the best slot options, including high RTP slots and those with exciting bonus features. Leanna's insights help players make informed decisions and enjoy rewarding slot experiences at online casinos.
More info on Leanna Madden