Wager Technology
Wager Gaming Technology, also known as WGS, has been around since the very beginning of online casino games and continues to improve its products as the industry evolves to this day.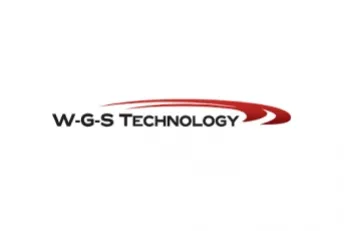 Wager Gaming Technology games
Wager Gaming Technology has a lively schedule of game releases, though it is difficult to determine the exact rate of these releases. This is, at least in part, thanks to the developer's US-centric product provision.
At the moment, it's hard to find their games on European online casinos.
Why play Wager Gaming Technology games?
WGS has had a turbulent history and has gone by many names in the past. The very first was OddsOn Gaming, which was established in 1996. It started off as a provider of secure software solutions for online money transfers, mainly serving e-commerce sites as the trend for online shopping began to grow.
Eventually, the team realised that there was a niche, not just for money transfer technology but for the gambling operators who used it. And so a software development branch was formed to meet this nascent need. In time, the company obtained licenses in Antigua and Barbuda.
By 2003, OddsOn Gaming had merged with English Harbour Gaming Ventures, one of the oldest operators around, and it took the name Vegas Technology. 2005 saw the company claim the Top New Casino Software award from Gambling Online Magazine.
Since then, WGS has been completely dedicated to the development of gambling software though there is some lingering confusion about its name, with both Wager Gambling Technology and Vegas Technology in use at times.
Wager Gaming Technology slots and video slots
Very broadly speaking, WGS online slots can be divided into two categories – 3-reel slots and 5-reel slots. Particularly for beginners, the 3-reel slots are a great place to start and even seasoned players will find themselves returning to these classics.
Wager Gaming Technology has taken the 3×3 structure and interpreted it to include modern themes that step away from the typical fruit machine.
The WGS collection of 5-reel slots is even larger and with this format practically standard in the industry today, that's no surprise. It allows developers to get much more creative with the look and features built into a game and WGS is no exception.
We have seen some exciting casino bonus games included in slots by this developer and a huge range of themes and characters to explore.
Wager Gaming Technology jackpot games
Wager Gaming Technology offers several progressive jackpot opportunities, including several slot games and jackpot prizes for blackjack and Caribbean Stud poker side bets.
Table Games
WGS offers a number of table games options, including blackjack, keno, video poker, roulette and craps. These games have a unifying style that identifies them as WGS products and many US casinos host most if not all of the available titles as they continue to be crowd-pleasers.
Live Casino
There are no Wager Gaming Technology live casino titles at this time, which we do not find surprising. This developer has its roots in casino game design, reaching back way further than the dawn of live dealer games. That said, we cannot exclude a WGS live casino release in future.
Best Wager Gaming Technology slots
This provider tends to stick to making original games, which means that players who love slots based on other media like movies will not find what they are looking for here. That said, WGS has churned out a respectable library of games already and looks ready to continue doing so in the long-term.
Bangkok Nights
Let's take Bangkok Nights. This game brings the rich and varied culture of Thailand to a 5-reel setup with 25 active bet lines. It packs in a number of features, including Wilds, Scatters, Free Spins and bonus games galore. The top prize? A fixed jackpot of up to $100,000, enough to entice any player.
Fruit Slot
For a completely different experience, try Fruit Slot. This game is as simple as its name suggests and is a modern take on the fruit machine genre. Built on a 3×3 reel set with just the one pay line, you can't get any more classic than this. The max coin win is 2,500, which is not a bad number by any means.
Magic Monkey
Our money for the magical slot is on Magic Monkey, a fantasy-themed 5×3 slot by WGS. Wizards meet Wilds and monkeys meet multipliers in this exciting title, which also includes Scatters and a free spins feature to keep things interesting.
Turkey Time
From simians to poultry, WGS reskinned its classic Holiday Feast to bring us Turkey Time, which retains more than just a passing resemblance to the original. Played on a 3×3 reel layout, it comes with just two special features – the bonus round and the multiplier Wilds. Simple, cutesy and with a decent max win of 2,400 coins, WGS gets a Thanksgiving pardon for its renewed take on the turkey theme.
What does John have to say?
Wager Gaming Technology has taken on many names since its inception but one thing has not changed – it remains a leader in game provision for the US-facing market across several game types.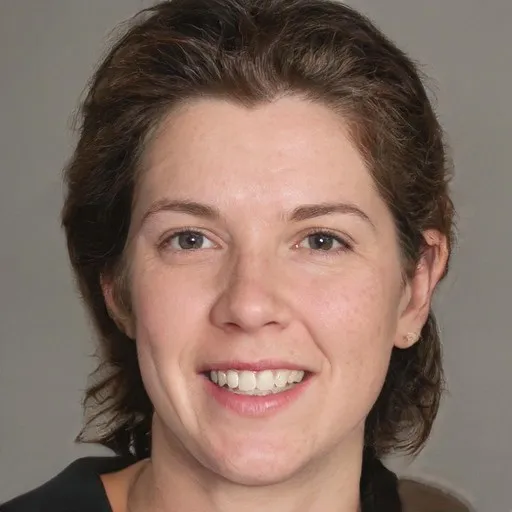 Pros

Large library of games

Popular with US casinos

Slots and table games included
Cons

No live casino games

Rarer to find WGS games in EU casinos
+6 Years of Experience

Casino Software Specialist
Shannon Atkins
Shannon Atkins is a highly knowledgeable and experienced Casino Software Specialist with expertise in analyzing game providers and casino software. With a focus on quality and variety, Shannon evaluates game portfolios, graphics, and innovative features. Her insights help players choose reputable online casinos powered by reliable software providers for seamless gameplay. Shannon ensures a safe and secure gaming environment by assessing licensing and adherence to responsible gambling practices.
More info on Shannon Atkins