These slots are usually built across 5 reels and 3 rows and are one of the first versions of online slot games to have emerged. While the number of paylines is small, many of these 9 payline slots benefit from various in-game features, such as free spins bonus rounds, wilds and progressive jackpots.
Keep on reading to learn more about 9 payline slots.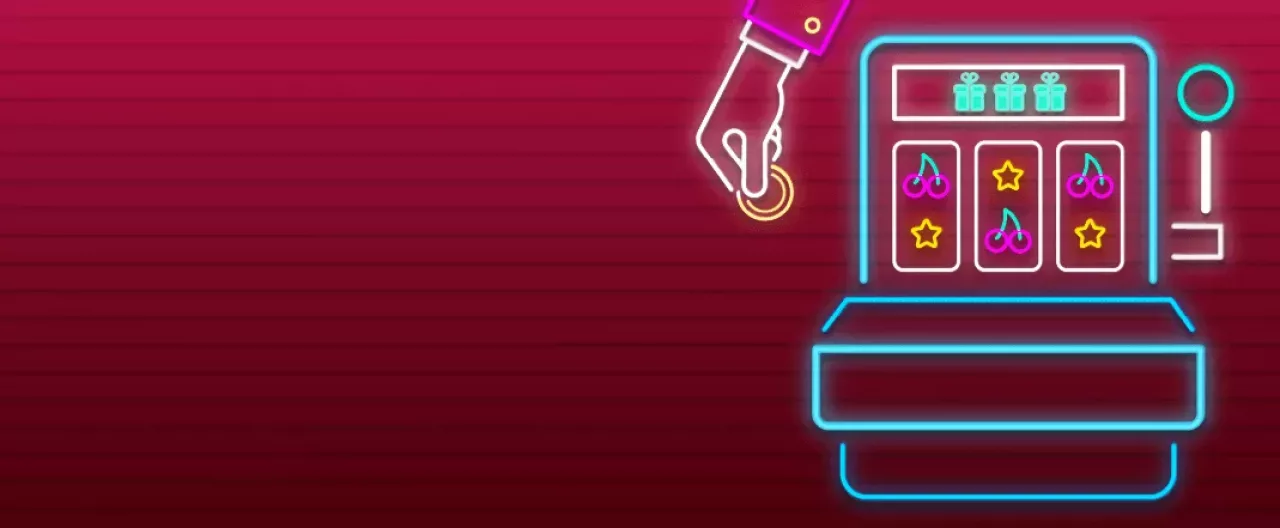 What Are Slot Paylines?
To form any winning combinations in a slot game, you must land the same symbols on successive reels and in a specific pattern. The pattern is better known as a payline. In the early days of the iGaming industry, the first slot games only came with one payline, which ran in a straight line across the middle of the rows.
With advancements in technology, different patterns and a number of paylines have also come into play.
How 9 Slot Machine Paylines Work
Slot paylines are the most important aspect of an online slot game as they are the ones that will generate wins. To form a winning combination, you need to land symbols of a kind on a payline.
While new symbols will crop up each time you spin the reels, payline patterns will stay the same. A payline is essentially a sequence on the reels.
These days, multi-line slots are some of the most prominent and sought-after games on the market, since they offer better winning odds and in-game bonus features.
How Many Slot Paylines Can You Have?
Players are spoilt for choice when it comes to paylines and different types of online slot games.
While some slot games have a fixed number of paylines, some games allow you to reduce the number of paylines. That said, the rate of hits will also decrease. It is always best to play with the full number of paylines to have better chances of winning.
Online slot games can come with 1 payline, 5, 7, 9, 10, 20, 25, 30, 50 and 243 paylines. You should also be aware of the orientation and direction of these paylines. Some games pay left to right, right to left, both directions and go either way.
How to Play 9 Line Slots?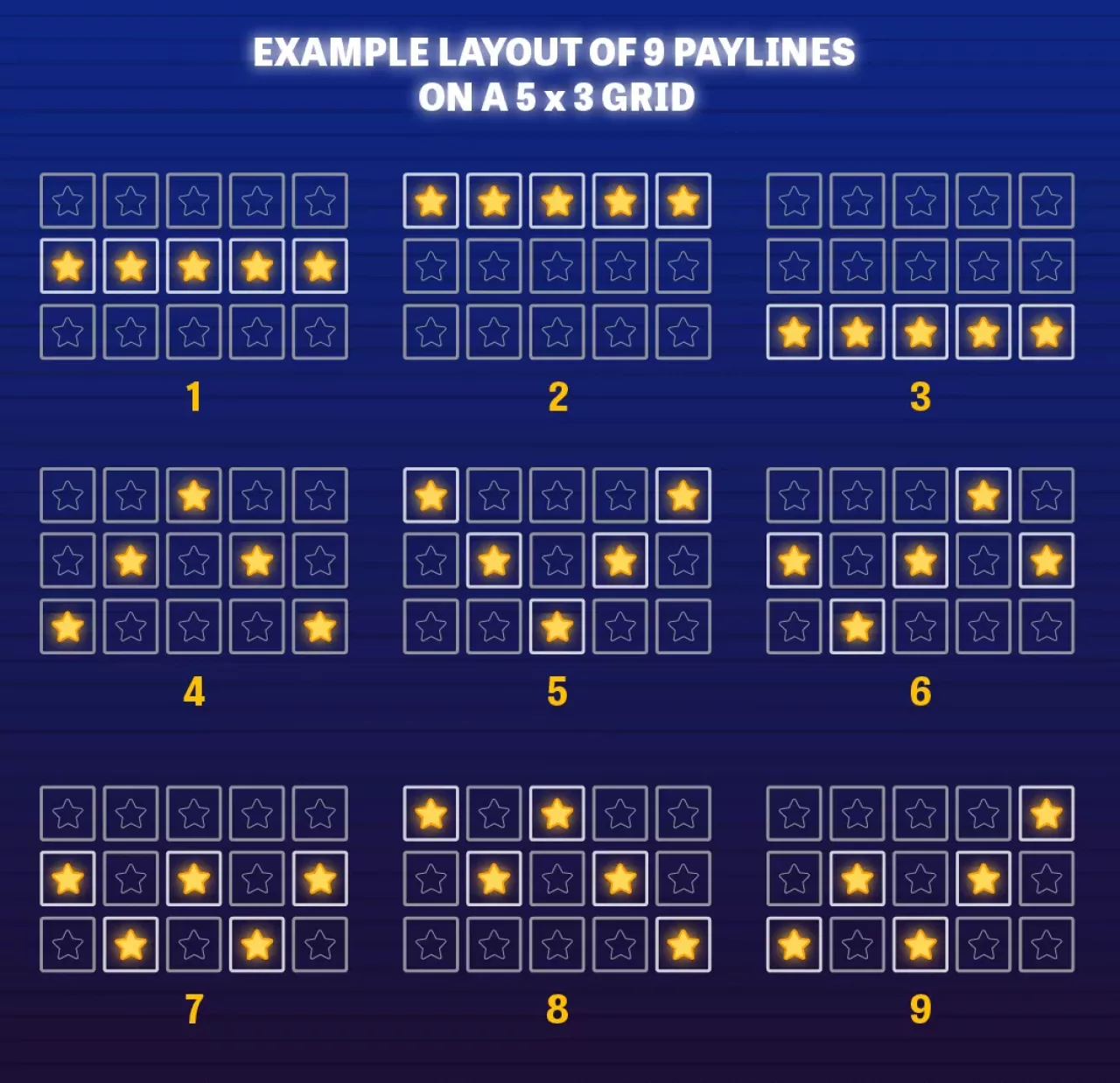 The main aim of 9 payline slots is quite simple. You must land a succession of similar symbols on a payline to hit a winning combination. As mentioned in the previous section, some slot games allow you to decrease the number of paylines. We recommend playing with the full number of paylines, depending on the bet size and coins per line.
Playing with a decreased number of paylines can result in more losses since you might not hit an active payline.
Once you are happy with the bet size and the number of active paylines, you only need to hit the 'Spin' button to get started.
What Are the Benefits of 9 Line Slots?
Back to basics: Players who are not enamoured by the more complex modern slot games can seek games with a smaller number of lines.
Budget-friendly: It is cheaper to pay for 9 paylines than to pay for 50 paylines. Bear in mind that for additional paylines you must place bets per line each time.
In-game features: You can still enjoy the benefits of wilds, scatters, multipliers and free spins bonus rounds.
Jackpots: 9-line jackpot slot games are very much available. Treasure Nile by Microgaming is a popular 9-line progressive jackpot.
What Are the 9 Payline Slots Features?
Free spins: Free spins give you the chance to spin the reels a number of times without costing you anything. You would need to land three or more scatters or bonus symbols on a single spin to trigger them.
Wilds: A Wild substitutes other symbols in a bid to create winning combinations.
Scatters: A Scatter is traditionally the main symbol that activates the free spins bonus round.
Progressive jackpot: Some games come with a jackpot attached which increases each time players spin the reels of this slot game.
The Most Popular 9 Payline Slots Games
Carnaval Jackpot: The highest reward in this game is the 4,000x your stake jackpot. It features the hold and spin mechanic and is filled with bonus features like free spins, scatters, and wilds.
Piggy Bank Bills: This money-themed slot game can see you being awarded up to 5,000x your stake.
Starburst XXXtreme: This popular slot game is known for its impressive 96.45% XXXTreme Spins RTP, as well as its amazing multipliers.
The Best 9 Payline Slots Software Developers
FAQ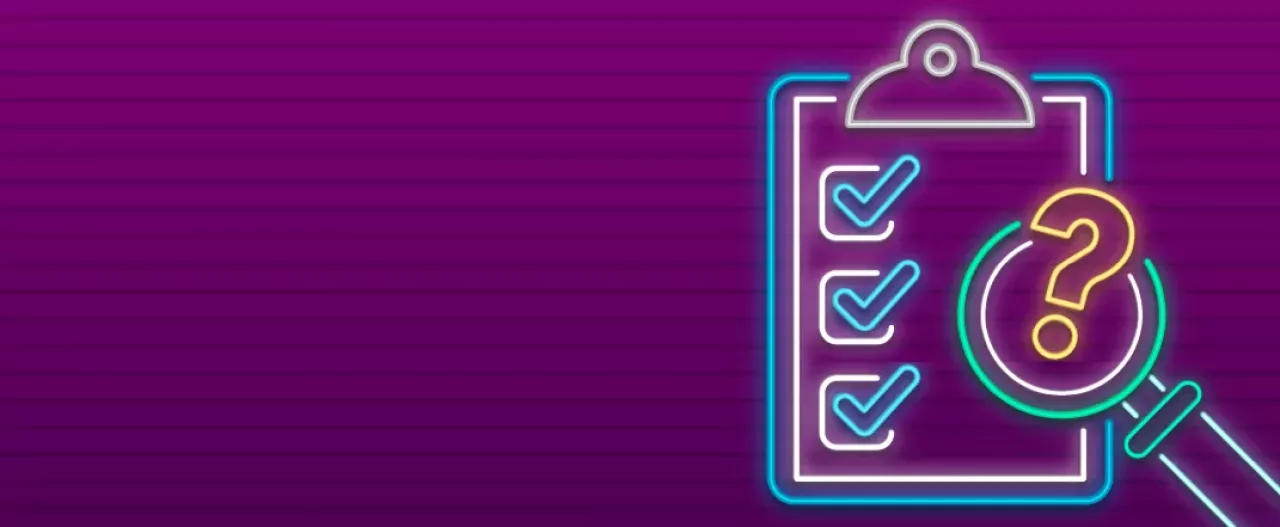 What are the differences Between Payline Slots and Reel Slots?
Reels are the vertical wheels on a slot machine. They roll up new symbols. Paylines are active lines or pattern on the reels that matches a winning combination from the game's paytable.
Are More Paylines Better in Slots?
That would depend on personal preference. However, with 9-line slot games, you can bet on the full number of paylines without breaking the bank. The more paylines you have, the higher it will cost you per spin.
Real Wins vs. False Wins at Slot Machines
It is possible to achieve a winning combination but not win the full amount that you have bet. Even if the machine flashes and makes a winning noise, it could result in the loss of funds. When you win less than what you have bet, it is called a False win.
How Does a Slot Machine Payout?
A slot machine pays according to the pattern of symbols that land on the reels. You check winning patterns in the info sheet of the game.
+10 Years of Experience

Online Slot Expert
Leanna Madden
Leanna Madden is an expert in online slots, specializing in analyzing game providers and evaluating the quality and variety of slot games. With her extensive knowledge, she guides players to the best slot options, including high RTP slots and those with exciting bonus features. Leanna's insights help players make informed decisions and enjoy rewarding slot experiences at online casinos.
More info on Leanna Madden