Find the Best Casinos Where You Can Spin Some Reels!
At JohnSlots, you have full access to some of the best online casinos hosting thousands of slot machines of all shapes, sizes and themes. Whether you love the classic 3-reel slots, contemporary 5-reel games or want to try the latest innovative games without any reels, you'll find them here:
How We Choose the Best Slot Casinos
Our dedicated casino team continually strives to recommend some of the best online sites available right now. Any potential gambling site has to pass our strict evaluation process first before appearing in our expertly curated online casinos library.
Each site is carefully analysed to deliver an unbiased rundown of bonuses, promotions, casino game quality, payment methods, customer support, compatibility and more. We want to be sure that the slot casinos we are recommending to you are worth your time and money. And we will always tell you if they are not.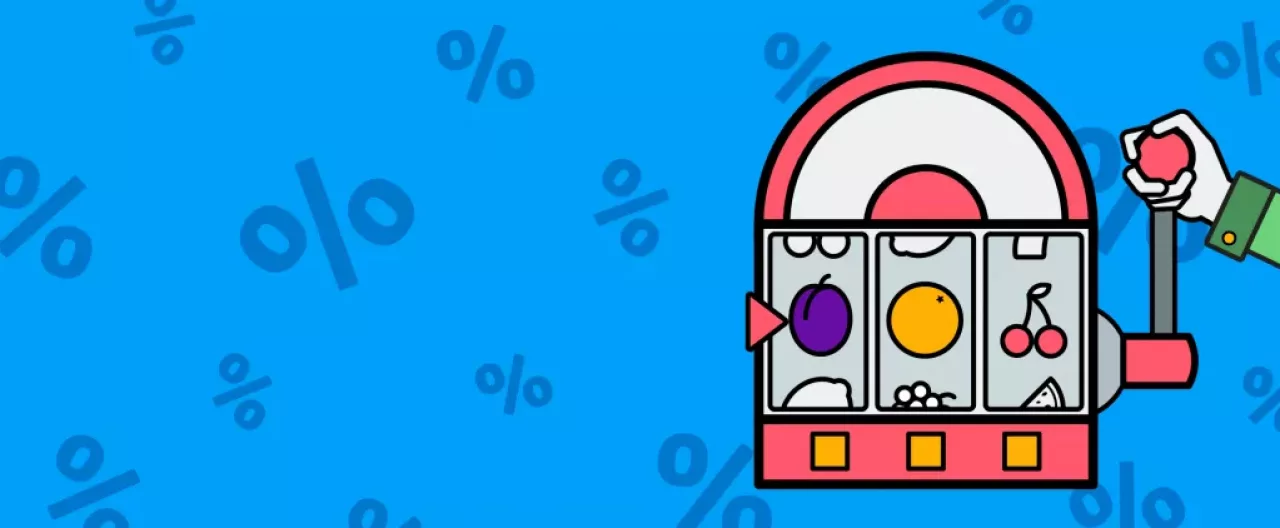 The Invention of Slot Reels
With slots easily accessible online, the traditional slot machines, where you have to pull a lever to spin mechanical reels, are turning into sentimental predecessors.
The brief history of slot machines began in 1891 when the first gambling machine with five drums containing card faces based on poker was invented in New York. Although popular among players in bars, this machine didn't have a payout mechanism which meant players could only win food, beer or cigars.
The revelation followed when Charles Fey from California invented a simplified version with only three real reels and five different symbols. Soon afterward, an improved replica of this slot machine appeared with the iconic bubble gum vending attachment.
Fruit images were placed on reels as symbols to represent the flavours of the bubble gum. And that was the start of the classic 3-reel fruit slot machine as we know it.
What Are Slot Reels Exactly?
You can think of a slot reel rather like a wheel, covered in pictures (aka slot symbols) in a random order. Those wheels (aka reels) spin when you place your bet and they all stop at random positions, either on their own or by you pressing stop.
On a slot with 3 rows, three symbols from each reel will be in view when the reels stop spinning. If you get lucky and the different reels stop with matching symbols showing, you might win a payout! Although, this does depend on the payline(s) of the slot.
What are Multi Reel Slots?
Gone are the days when you could only play classic 3-reel slots. If the 1890s brought the first mechanical reels, the 1990s saw the rise of multi-reel slots featuring five, seven and more reels and, occasionally, no reels at all.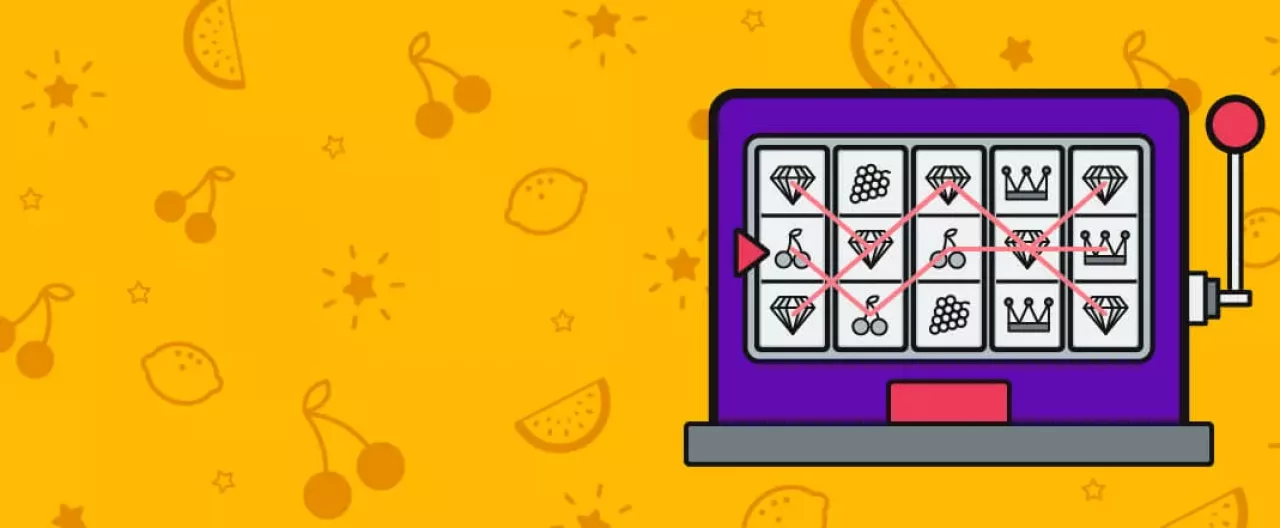 Their popularity is no coincidence since multi-reel slots contain multiple betting lines which consequentially mean more ways to win. Additionally, multi-reel slots employ additional bonus features, imaginative graphics and sometimes even multi-level gameplay for an extended gaming experience.
Types of Reel Slots
Read on to find out more about the different types of reel slots, or click on the links below to go straight to the relevant slot reel pages:
Typically, slot machines fall into the classic slots and modern slots categories defined by the number of reels they possess. Here are the four most popular types of reel slots you'll find online today:
Classic 3 Reel Slots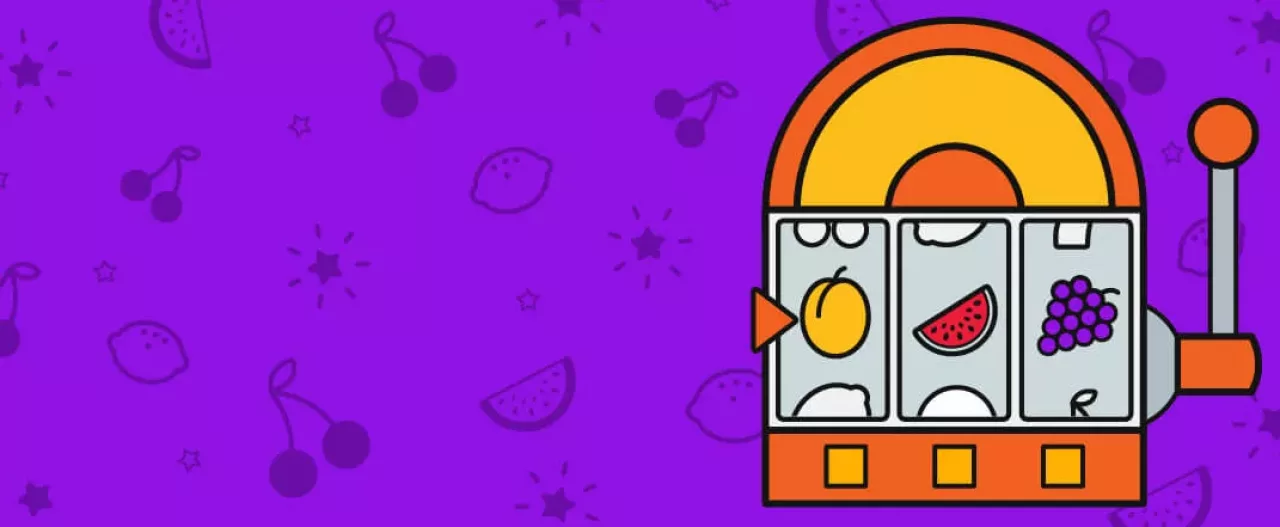 Characterised by three reels and fruit symbols, 3-reel slots are the most popular online slots derived from the traditional land-based casino games. Although simple in gameplay, the classic 3-reel slots nonetheless can still offer some lucrative bonus features and high payouts.
7s on Fire is a good example of a classic 3-reel online slot.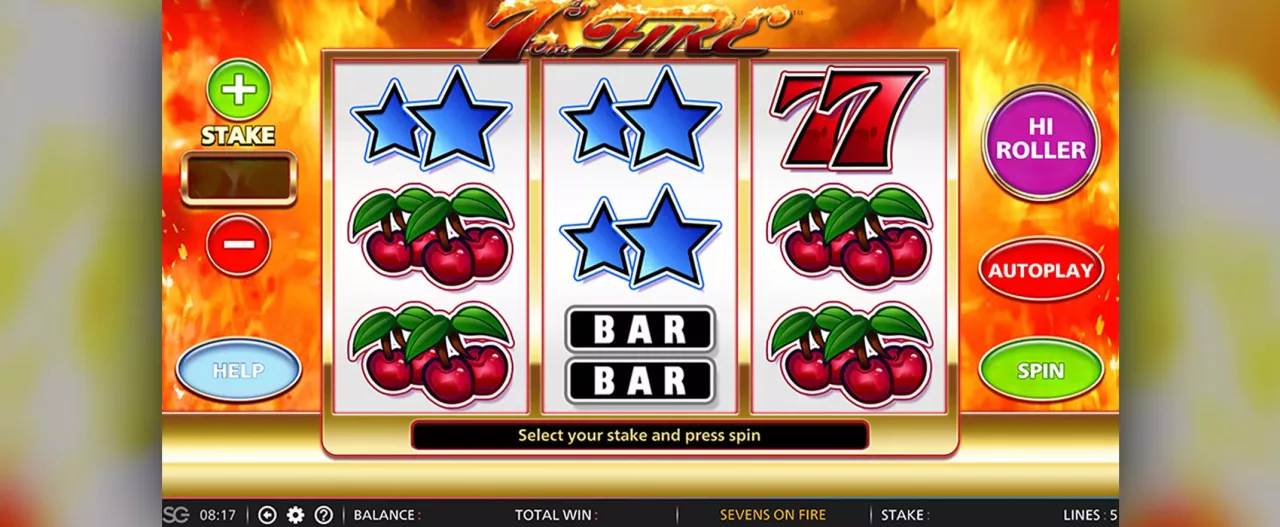 Designed by Barcrest, known for its popular pub slots, the game comes with a standard 3×5 reel setup, five paylines and a potential of 1,250x your stake. Typical of 3-reel slot design, the game is easy to understand without the burden of many complicated bonus features thus great for gambling newbies or chill gameplay.
Modern 5 Reel Slots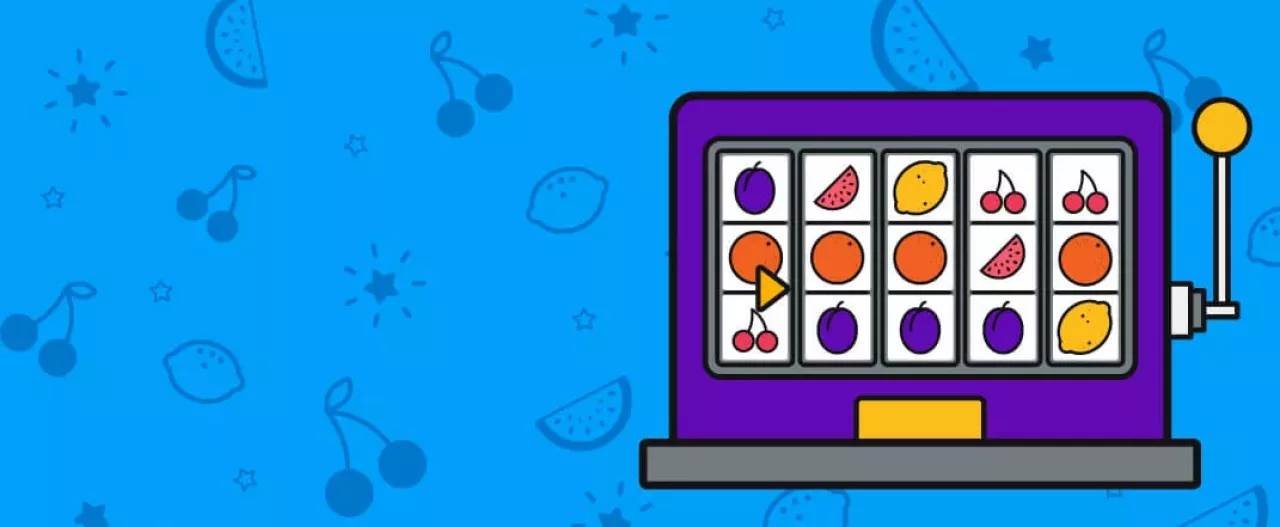 Modern 5-reel slots are some of the most popular online games among casino players right now. Contrary to the classic fruit slot design, 5-reel slots come stocked with multi-lines and exciting bonus features giving you potentially a better chance at winning big and overall more entertainment.
The second best thing about these slots is that they are based on many different slot themes like the popular Egyptian slots, Adventure slots or Sexy slots among many others.
To have a feel for a modern 5-reel slot, try players' favourite Dead or Alive from NetEnt.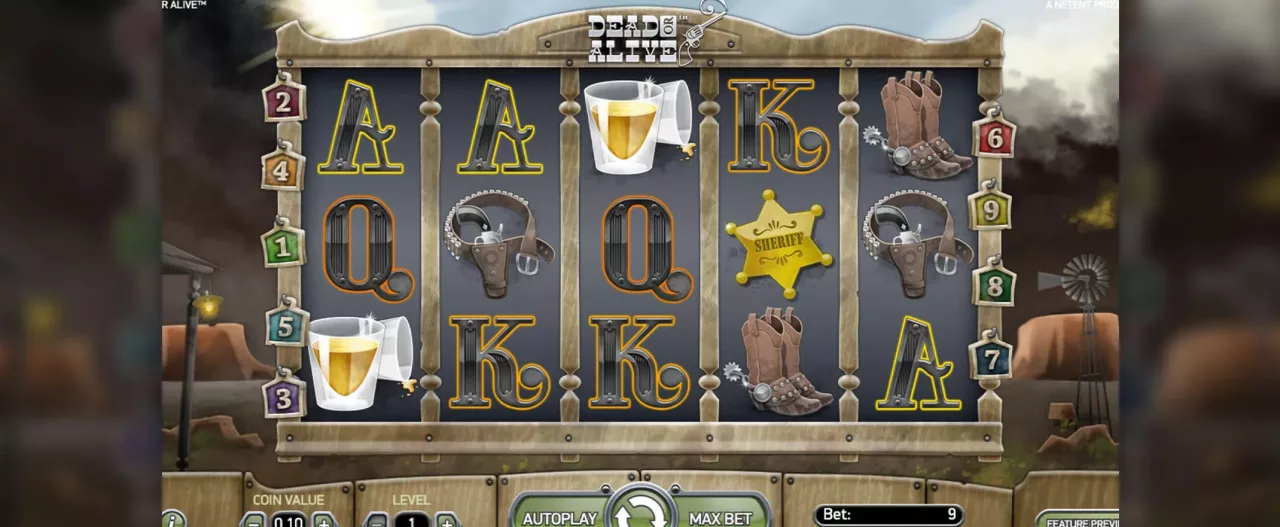 It stands out from the crowd due to its fantastic Wild West theme, stunning graphics and thrilling bonus features. The stars of the show here are free spins with sticky wilds and multipliers which will double all your wins – an excellent choice for both new and seasoned slots players.
Slots with 7 Reels or more!
Unlike the 5-reel slots that occupy the majority of the industry's slots market, the lucky 7-reel slots are pretty niche slots. Slots with 7 reels and more are unique, new generation online games that give players additional ways to win due to multi paylines and extra bonus features.
Played on a 7×7 setup, the Viking Runecraft slot is the perfect example of an entertaining 7-reel slot.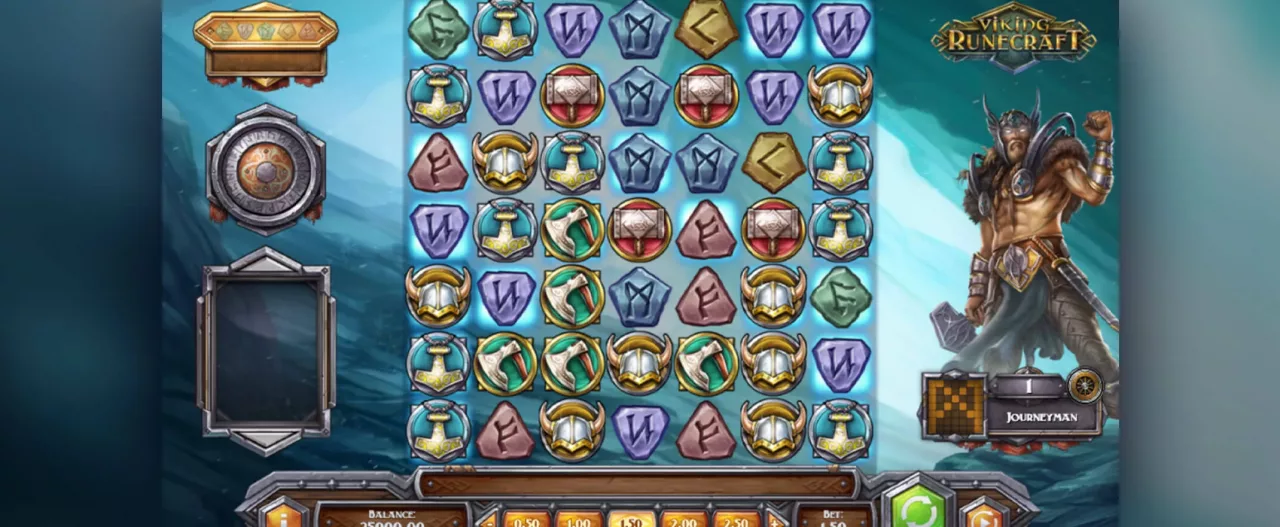 Not only does it offer a stunning Viking theme and excellent key stats, but it also delivers supercharged multi-level gameplay for any slot player. Play'n Go are known for their immersive and enjoyable slot games. Viking Runecraft takes things to a whole new level with this extraordinary 7 reel slot!
Slots Without Reels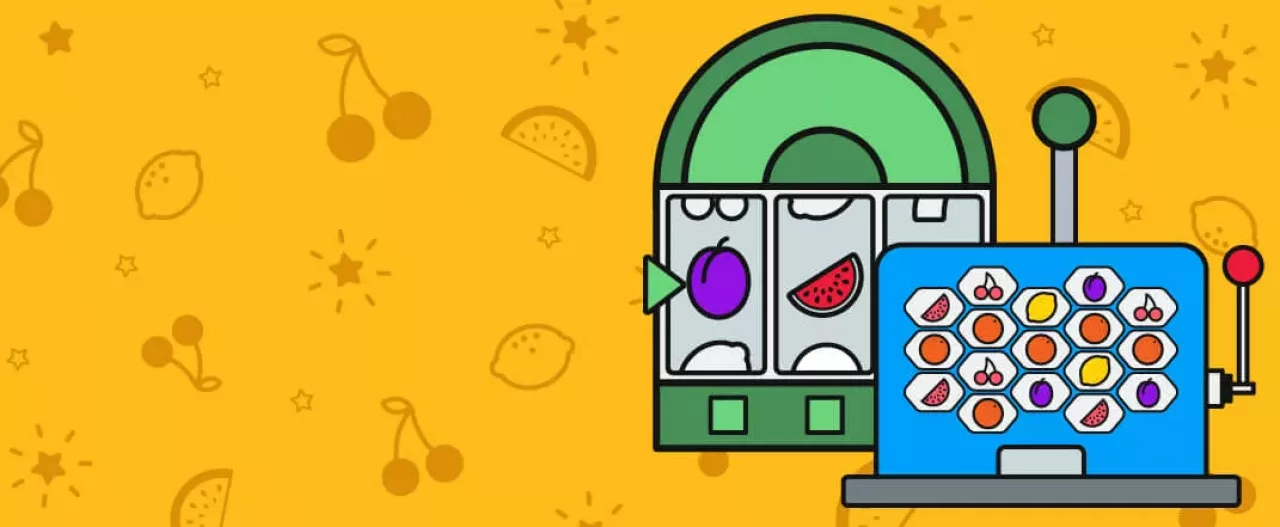 Game developers are continuously seeking to reinvent slots by creating new-dimensional gameplay to impress players. As a result, we have slots without reels, also known as cascading grid slots or cluster pays slots.
The way these slots work is you have to match several identical symbols adjacent to at least one other symbol in a cluster to pick up a win. When you form a cluster, the symbols disappear, making way for new symbols to fall on the grid for a chance to create new winning clusters.
The first hexagonal cascading grid slot from Play'n GO, Honey Rush is a perfect illustration of a slot without reels.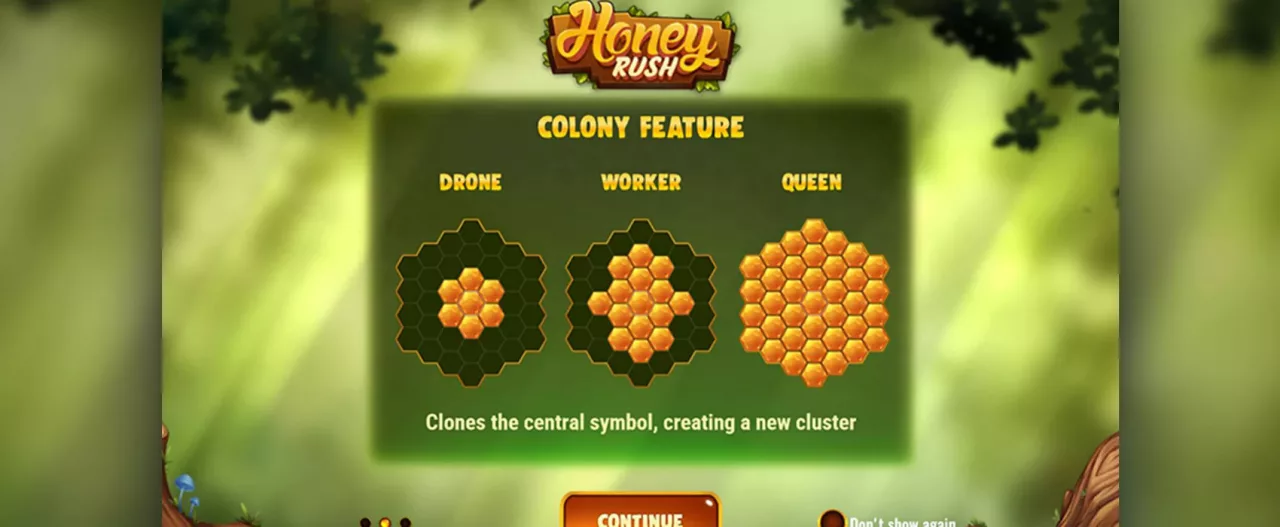 This grid slot is all about creating colonies and charging up the Rush meter to unlock the extra features. Plus, sticky wilds come with up to 27x multipliers for some exciting wins.
Find the Best Slots at JohnSlots UK!
Casino game developers are on a constant journey of creating exciting new online slots to suit every casino player's needs, and it can get tricky to keep up with the new releases. Use our expert slots page to stay up to date and find reviews of all the top slots!
+10 Years of Experience

Leanna Madden is an expert in online slots, specializing in analyzing game providers and evaluating the quality and variety of slot games. With her extensive knowledge, she guides players to the best slot options, including high RTP slots and those with exciting bonus features. Leanna's insights help players make informed decisions and enjoy rewarding slot experiences at online casinos.
More info on Leanna Madden
Facts checked by Leanna Madden , Senior author
Updated on 22 May, 2023
2 min read