You're viewing offers for residents of New Jersey, if you're residing in another state these offers are not available for you, and Johnslots can not be hold responsible for your decisions.
Find the Best NJ Casinos at JohnSlots!
At JohnSlots, we are committed to bringing you top quality information from our team of casino pros. We're passionate about reviewing online casinos, testing out new games and keeping up with the latest industry news and trends. We do all the leg work so that you don't have to. Our reviews are organized into digestible, easy to follow chunks of information and include all the key elements you need to know before signing up with any NJ casino.
What makes us a trusted source is our extensive knowledge in the industry as well as our no-nonsense approach to our casino rating system. We apply our strict rules to every casino we review and rate them based on our findings. There are no exceptions. So, if you've come looking for the best NJ casinos, we've got you fully covered.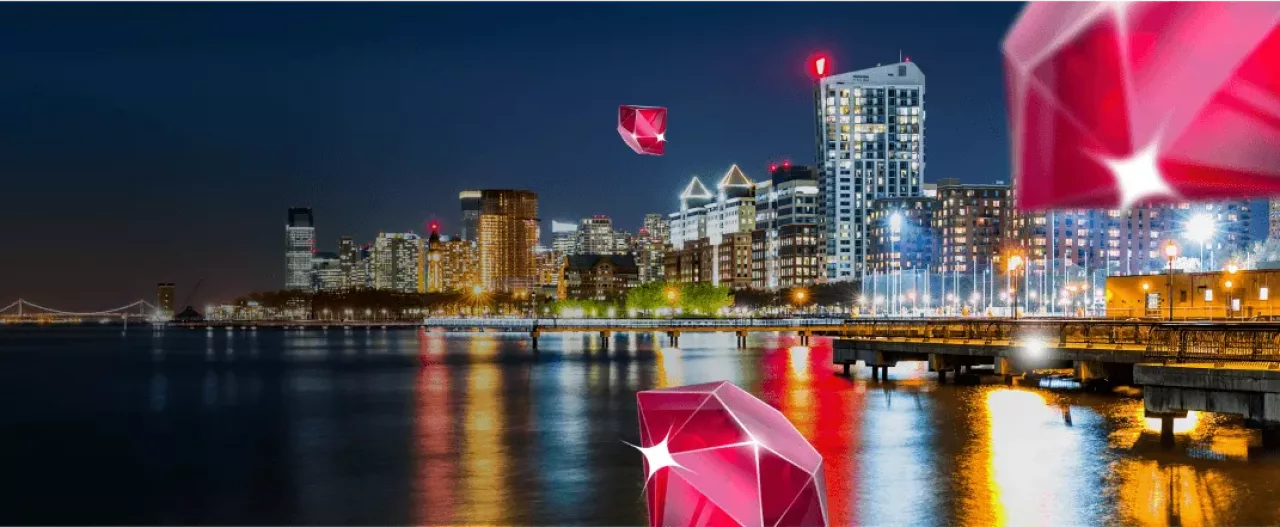 Is Gambling Legal in New Jersey?
New Jersey was one of the first states in the US to legalise online gaming via its land-based casinos in Atlantic City. Additionally, New Jersey is one of the earliest states alongside Nevada to legalize mobile sports betting for its residents.
Sweepstakes casinos are also available and widely used by US players. However, intended for fun only, they involve purchasing and playing with gold coins instead of playing for real money. But if you're after playing with and winning real cash, then online casinos in New Jersey could be a great choice for you.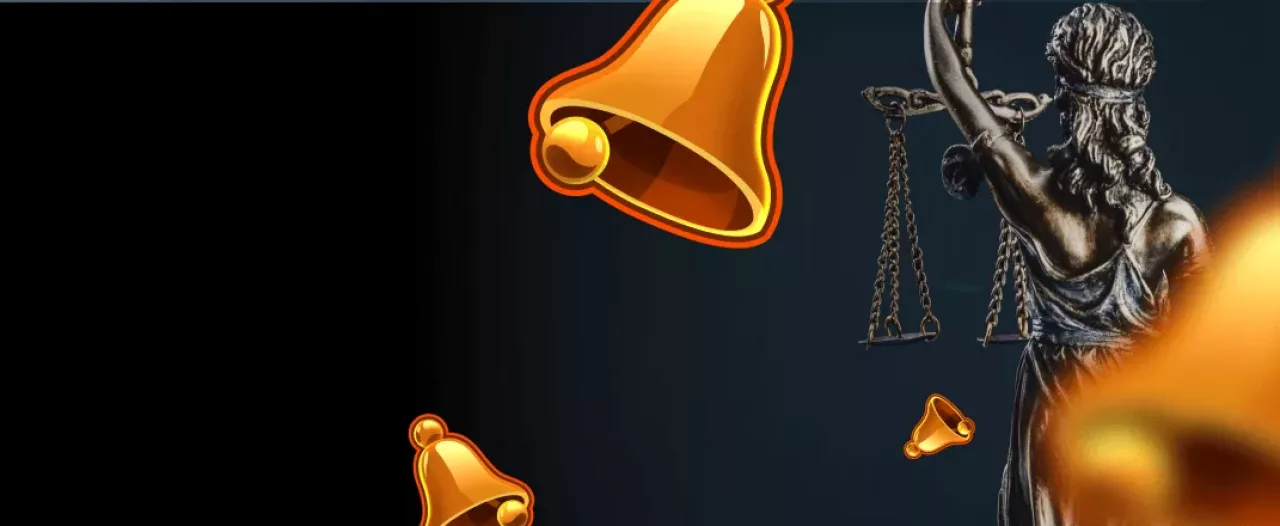 Online gambling laws in New Jersey
With the first land-based casino established in Atlantic City as early as 1977, New Jersey is well versed in gambling legislation in the US. It was one of a few states across America to approve online casinos when Gov. Chris Christie signed Assembly Bill 2578 in 2013. Moving forward, the Supreme Court struck down a federal law banning commercial sports betting in most states allowing New Jersey to launch an online sports betting platform in 2018.
Today, New Jersey boasts 20+ casino, poker and sportsbook sites. Licensed and regulated by the New Jersey Department of Gaming Enforcement (NJDGE), they offer a safe and secure gambling experience for all US players.
How We Review Online Casinos in NJ
Not all online casinos in NJ will make it to our list of recommendations. It can look like the best site on the surface, but if it doesn't meet our set criteria on the inside, we'll leave it behind and won't think twice about it. Our standards are simple, but they are pretty rigorous, and our casino pros adhere to them thoroughly to bring you only the best online gambling sites in NJ and other states.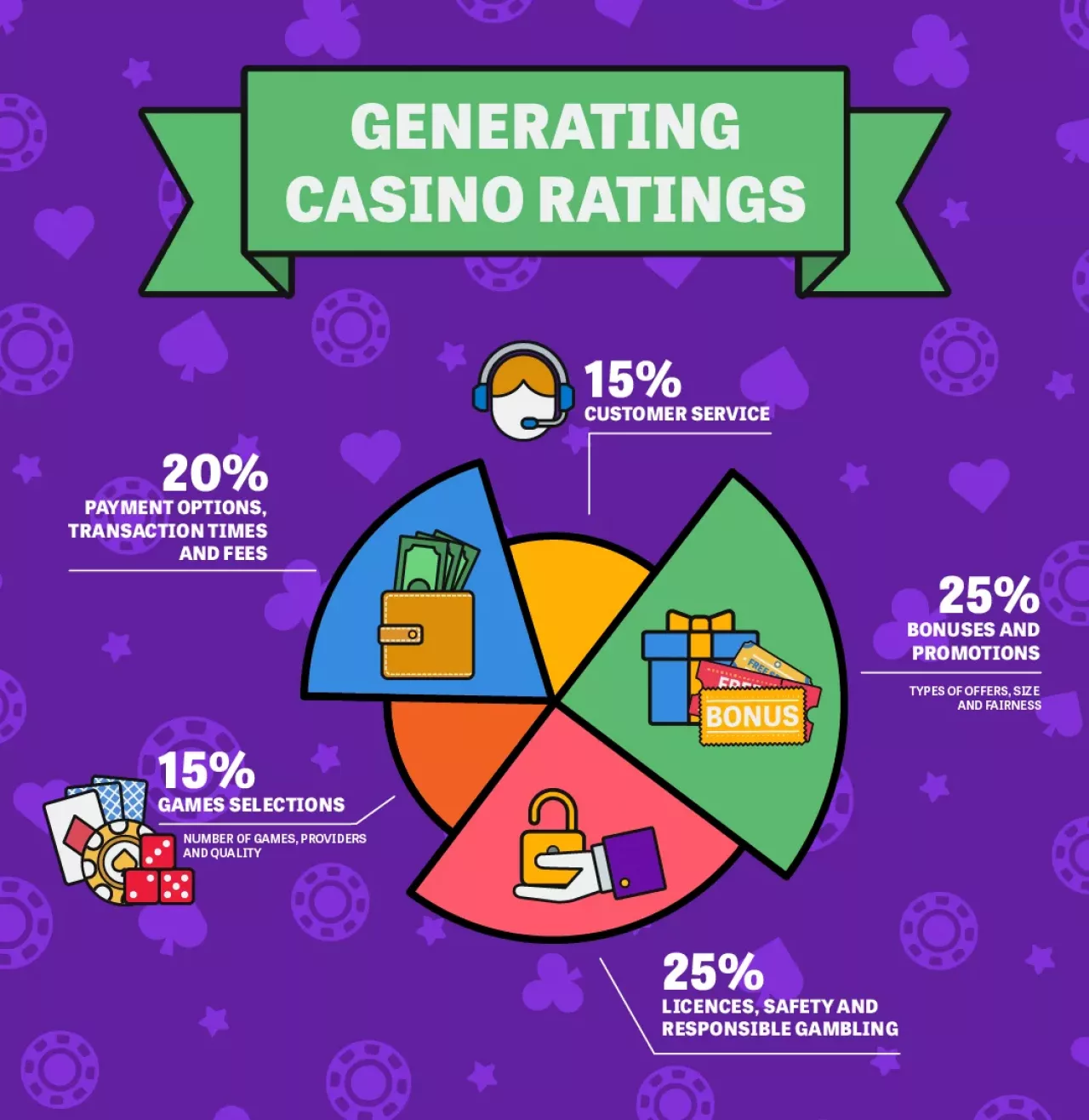 Bonuses & Rewards
To help you have a flying start at any NJ casino, our team of casino experts has a system in place to find the best bonuses and rewards for both new and existing players. We read the small print to check whether the bonus offered is fair and represents good value for money. If there's anything off about a particular offer, we'll tell you in our transparent casino reviews.
Deposit Options
Reviewing the depositing options available at online casinos is as important as anything else. To ensure your funds' safety and security, we look for well-known and reliable payment brands that offer smooth and quick transactions for all US players. We examine and evaluate each banking method so that you know what's available before signing up with the casino.
Withdrawal Times
There's nothing more frustrating than hitting issues when you're ready to withdraw your winnings. That's why our casino experts thoroughly assess the withdrawal process at each NJ casino. This way, you're aware of the timings, any fees or other restrictions. If the cashing out procedure sounds like too much work or takes too long, we'll always tell you.
Casino Games
Casino games are the lifeblood of any US casino, but we are not looking for the biggest library. We pay attention to the quality, variety and where these games come from. Our goal is to ensure that you have a diverse selection of casino games from industry-leading game developers. We still expect casinos in the US to have a decent amount of games, at least a few hundred slots and table games, so that you have a good choice.
Customer Service & Security
There's a dedicated, friendly and helpful customer support team behind every good online casino, and we want you to play at these casinos. We'll make sure that the sites we recommend have a good mix of communication channels, including phone, email and live chat. We'll also check the security and encryption procedures to ensure your financial and personal information is kept safe and secure at all times.
Regulations & Licences
It's not our style to recommend rogue casinos and compromise your play. To ensure that you're playing at legitimate online casinos, we'll always check whether a casino has a valid license to operate in a NJ state. And if it doesn't, it will never make it to our top choices.
Take Full Advantage of Bonuses Available in NJ Casinos
To maximize your gameplay at NJ casinos, you'll want to sign up with casino sites that offer competitive bonus offers for new and returning players. Each casino will have different terms attached to their offers. So, we've put together a quick checklist of what to look out for when choosing your next online casino in New Jersey.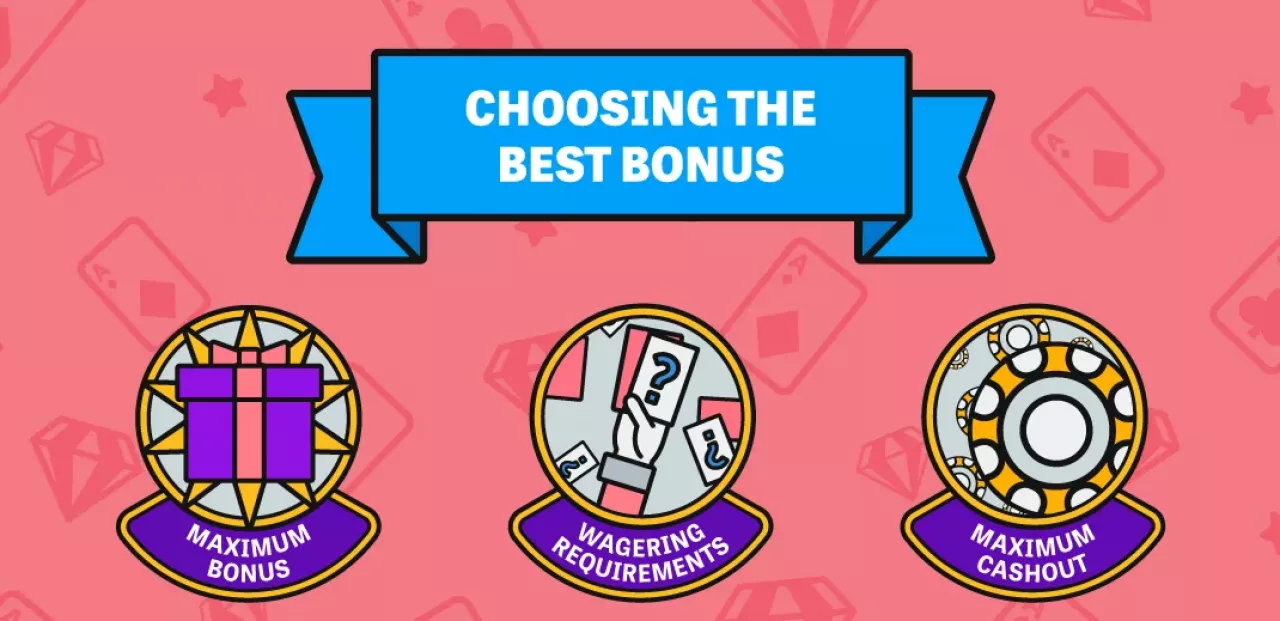 Understand the wagering requirements. Make sure you read the full terms of any casino bonus offer to see how many times you'll need to wager it.
Play only eligible games. Be sure to always check the list of games eligible for your bonuses. Playing games that don't count towards your wagering requirements won't have any effect.
Deposit the right amount. Knowing the minimum depositing amount required will get you the full bonus offered at the casino. Look for the amount displayed within the bonus offer or in the terms and conditions section. Alternatively, check with the customer support team if you can't find it.
Know the limits of your bonuses. It's always a good idea to check the terms of the bonus to know the limits of your offer. You'll want to know if there's a cap on your winnings and how much time you have to use your bonuses.
These are the key elements to look out for when claiming bonuses at NJ online casinos or other casino sites in the US. Now, let's take a closer look at the most common bonus offers available to New Jersey players.
No Deposit Bonuses
A good way to test a New Jersey casino as a new player is to sign up with a site that offers a no deposit bonus. Unlike most other casino offers, this type of bonus will not require you to add funds on sign up. And that's great because you still get to enjoy the same casino experience that you would via cash or free spins but without risking your own money.
This type of bonus isn't an easy offer to come by and will usually be a smaller amount than the deposit match bonus, but it's a good way for you to learn more about the casino and its games. One thing you need to remember to look out for is the wagering requirements.
Deposit Match Bonuses
Another easy way to boost your deposit as a new player at NJ casinos is to look for casinos with match bonuses. This kind of bonus is the most prevalent offer that you'll come across at casinos in the US.
It usually doubles your initial deposit. So, if you deposit the minimum $20 for a 100% bonus offer, you'll get another $20 in bonus money, giving you a total of $40 to play with. Up to $100 (or another amount) means that you can deposit a max of $100, and the casino will match it with another $100 to give you $200 to play with.
Free Spins
The free spins bonus offer is a great way for you to test some of the newest slots at casinos in New Jersey. You'll need to make at least a minimum deposit to claim free spins, but once you've done that, you can use the bonus to play the preselected slot games without having to spend any of your own money.
Like many other bonus offers, free spins are subject to wagering requirements unless stated otherwise in the casino's terms and conditions. Be sure to check the terms ahead of gameplay.
Most Popular Online Casinos in NJ
You don't have to look far to find the most popular online casinos in NJ. Just follow our below top choices, choose your favourite, click on the link to sign up and claim the bonus. It's easy, quick and hassle-free.
How to Make Deposits at NJ Online Casinos
One thing you'll want to do before joining any New Jersey site is to check their depositing methods. Waiting around for your real money funds to appear in your casino account is not an option anymore. At any respectable NJ online casino, deposits should be instant or take a few minutes at most.
Here's a quick overview of payment methods available at sites in New Jersey:
Visa or Mastercard. Widely accepted at NJ casinos, Visa and Mastercard are some of the most trusted payment providers worldwide.
ACH/eCheck. The online checks are widely used and trusted across many online casino sites in NJ and across the US.
PayPal. Considered one of the most secure and convenient payment methods across the world, PayPal is great for private casino deposits. It's widely popular among casino players and accepted at many US casino sites.
Bank Transfer. If you're not keen on using the 3rd party providers, you can use the Bank Transfer payment method to make deposits directly from your bank account into your casino account.
PayNearMe. This method is available at 7-Eleven, Family Dollar, and CVS stores and you can make cash deposits at over 27,000 retail locations in the US using this platform.
Play+. An easy to use platform that doesn't involve credit checks, credit limits or waiting for credit approval.
Skrill. A popular and widely accepted e-wallet for making secure and anonymous deposits at NJ casinos.
VIP Preferred. Enables you to set up up to 4 different bank accounts for express deposits.
Account Verification
At most online casinos in New Jersey, deposits will be instant except for checks and bank transfers. These usually take a little longer due to verification checks carried out by the casino.
Some NJ casinos will want to verify your account to protect you and avoid any fraudulent activity. The verification process is done by cross-checking your personal information, which you'll be required to provide on sign up. The information required usually involves you sending an electronic version of your proof of identity.
Minimum Deposit Amount
Once your identity has been confirmed, you'll proceed to fund your casino account with the above-mentioned depositing options. The minimum deposit can be as low as $5 at some US casinos, but you'll want to check if you still qualify for their bonuses. Some casinos in New Jersey might require a $10 minimum qualifying deposit, for example. But the rule of thumb with deposit match bonuses is, the more you deposit, the bigger bonus you receive.
Deposit Fees
Let's not forget admin fees. Even the best online casino sites in NJ charge transaction fees. And that's okay as long as you know this information up front and the casino is not trying to hide it. If there are any depositing fees, they should be clearly stated in the bonus terms and the general terms and conditions.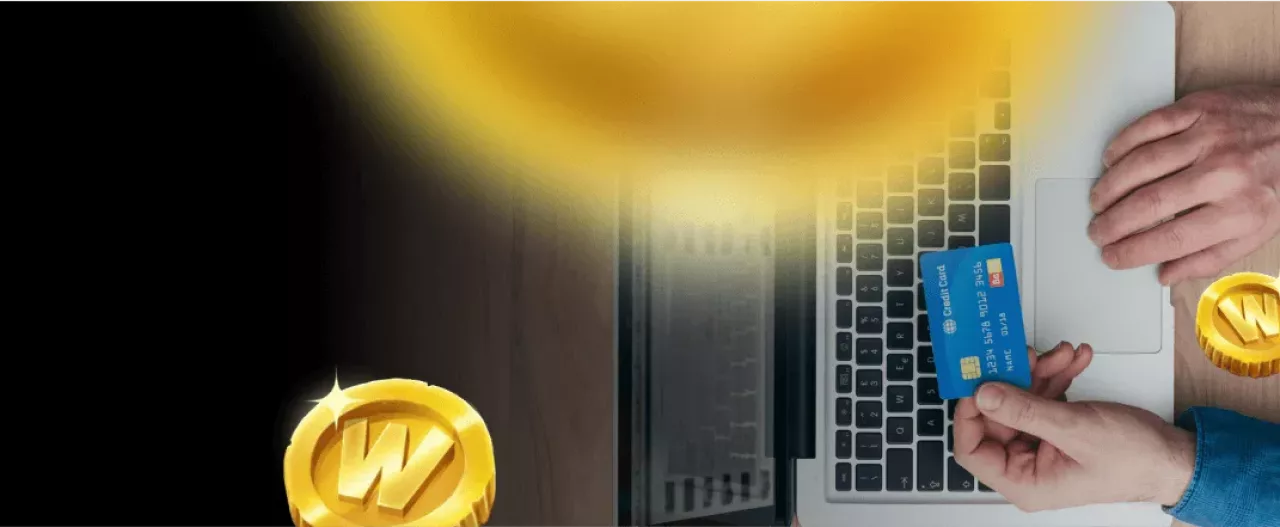 How to Cash Out at NJ Online Casinos
Similar to deposits, the cash out process should be quick and easy. When you're ready to extract your winnings, follow these 5 steps for safe and secure cash withdrawals:
Go to the casino's cashier/withdrawals page.
Select your preferred payment method.
Enter the amount you would like to cash out.
Check for any fees, verification or any other requirements.
Click the cashout button and wait for the winnings to appear in your bank/payment account.
Withdrawal Limits
Now that you know how easy it is to cash out your funds into your personal account, you'll also want to check the minimum and maximum withdrawal limits at your chosen NJ casino. The average minimum cashout amount is $10 at most NJ casinos, while the max limits can run into the thousands of dollars, depending on the site.
Withdrawal Transaction Times
Withdrawals can take just a few hours or a few days to appear in your account. But this depends on your chosen payment provider. It's always best to check the casino's payments page in advance to gauge the timings of different banking solutions.
Withdrawal Fees
Also, be sure to check if the casino charges any additional admin fees. The fees will vary from site to site, and if you're not willing to pay them, switching to an alternative payment provider could help avoid fees altogether.
Paying Tax on Winnings
Be aware that, by law, you are required to declare all your casino winnings on your federal tax return. This means that, unfortunately, you'll have to pay a gambling tax on your withdrawals. The IRS will take 25% of your withdrawals, and New Jersey state requires an additional 3%, regardless of the size of your winnings.
Learn More About the Best Online Casinos in New Jersey at JohnSlots!
Outside of Nevada, New Jersey is the second-best state for legal gambling in the US right now. It has an established network of online casino, poker and sportsbook sites run by trusted brands for you to choose from. If you need any further guidance, our casino expert team has prepared a full guide to playing at US gambling sites.
Our in-depth guides on how to win at blackjack and live roulette will also tell you all you need to know about these popular casino games.
FAQ Section
There's a lot to take in about online casinos in New Jersey, so we prepared a quick Q and A session to clarify a few more questions you may have about playing online in NJ.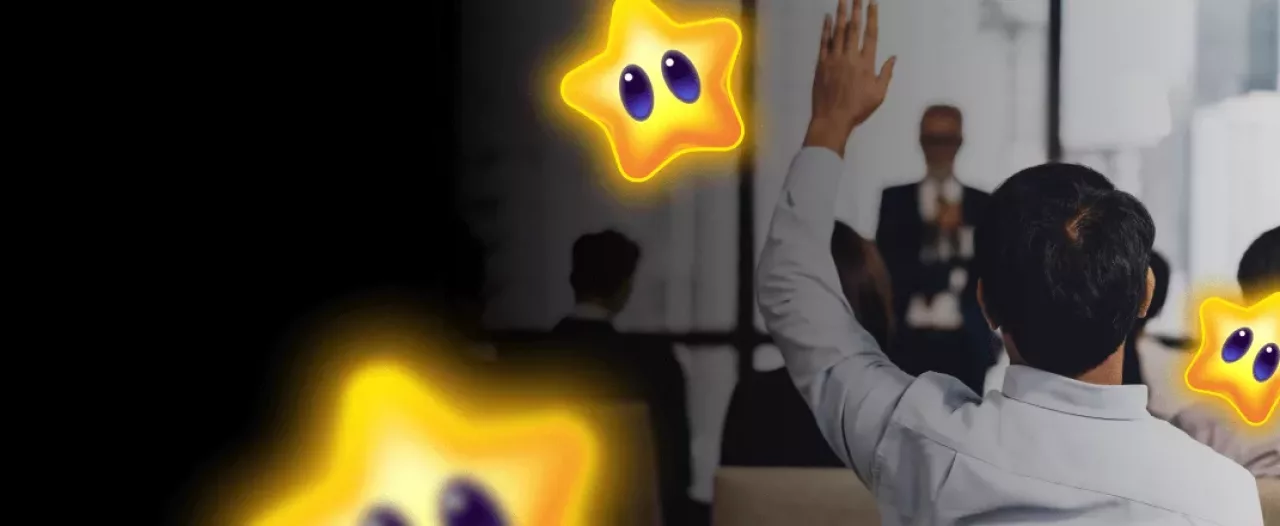 Which is the best online casino NJ?
There are so many great online casinos in NJ that instead of just picking one, we've compiled an exciting list of the top sites in New Jersey. You can use the list as inspiration to find the best casino based on your preferences and click on the links to claim bonuses right away.
Is it legal to play at Online Casinos in NJ?
Yes, it's absolutely legal to play at online casinos in NJ. Signed by Gov. Chris Christie, Assembly Bill 2578, permitting online gambling in the Atlantic City, came into effect back in 2013. All NJ online casinos mentioned on this page are fully licensed and regulated in line with the state laws.
Is it safe to play in online casinos in NJ?
It's completely safe if you play at NJ online casinos with a valid license. The license ensures that the casino follows a set of strict rules to protect your funds and personal information, offers fair games and includes tools for responsible gambling.
Which online casino has the highest payout rates?
Depending on the games selection, the payouts will vary from one casino to the next. It's best to check the RTP and volatility rates of slots, table games or live dealer games to get a good idea of the theoretical payout percentage you can expect at your chosen site.
Can I win real money from an online casino?
If you deposit and play with real money at an online casino, you can win real money. But this does not apply to your bonus money. Bonus money is kept separately from your real cash balance, and any wins from it are subject to wagering requirements that need to be fulfilled before the withdrawal.
Can I play using American dollars?
Yes. Online casinos across the US will use the local currency, so when you play at New Jersey sites, you can deposit, play and cash out using American dollars.
Do I have to pay tax on my winnings?
Unfortunately, yes. By law, you're required to declare any winnings on your annual federal tax return. The IRS takes 25% of your winnings, with New Jersey taking a further 3%. This applies to all your casino withdrawals, regardless of the size of your winnings.
+5 Years of Experience

Valentino Castillo, a trusted expert in online casinos, provides comprehensive and unbiased reviews to empower players. With insights on winning strategies, no wagering casinos, mobile and bitcoin casinos, as well as the best RTP and new casinos, Valentino helps players make informed choices. His expertise enhances the overall gambling experience, ensuring players can navigate the online casino landscape with confidence.
More info on Valentino Castillo
Facts checked by Valentino Castillo , Senior author
Updated on 25 May, 2023
2 min read