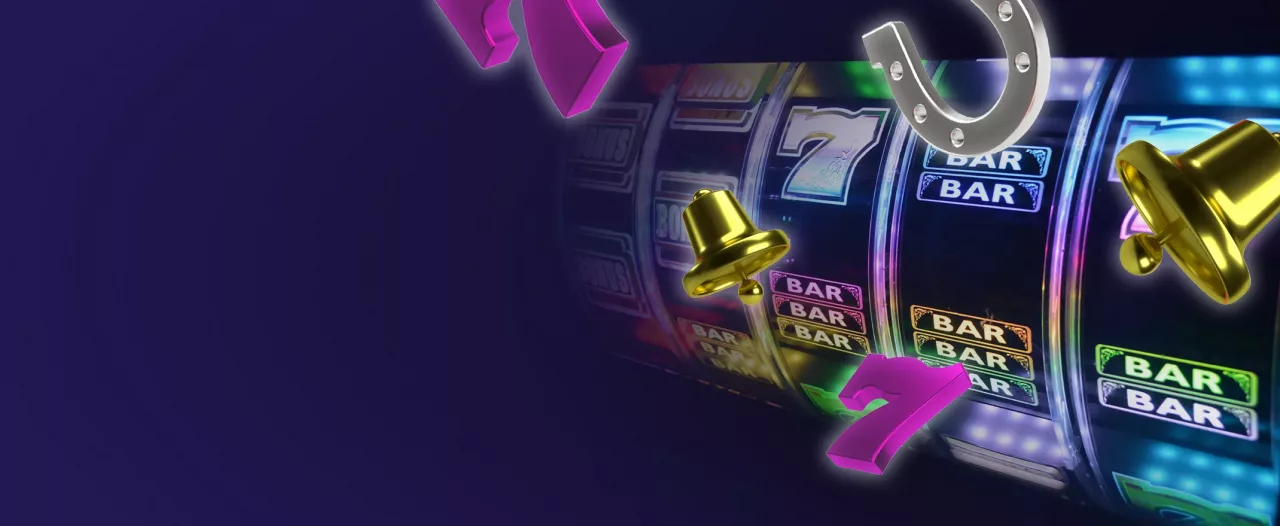 On this page, you'll find:
The History of Slot Machine Paylines
The late 1800s is said to be the starting era of slot machines as it's when New York-based Sittman and Pitt developed the very first gambling machine. Based on poker, it contained five drums with 50 card faces and worked on the same principle – the better the hand, the more prizes you could win.
These nickel-in-the-slot machines offered beer and cigars as prizes until Bavarian-born Charles Fey, inspired by his friend's coin-controlled "Horseshoe" machine, developed his own version in 1884. The following year, in the basement of his house, he invented his second apparatus, the 4-11-44, named after a popular lottery game, which, unlike any other machine at the time, dispensed coins as prizes. But it wasn't until he created the Liberty Bell, featuring automatic payouts, that slot machines really took off. By 1908 they were installed in many bars, cigar shops, bowling alleys and other establishments.
In 1963, Bally developed the first fully electromechanical slot cabinet, Money Honey. Then in 1976 Las Vegas-based Fortune Coin Co built the first video slot machine, which, two years later, was purchased by IGT.
What are Slot Paylines?
Regardless of what type of slot game you prefer, they all come with paylines, also called winning lines. They are the straight or zigzag lines you see appearing across the screen and equate to the number of winning chances. In simple words, a payline is a line on which matching symbols must line up to create a payout.
The first-ever video slots came with just one payline, but the modern-day slots can now have 10, 20 or even 100 paylines. Other slots might use a special Ways-to-Win system, giving you hundreds and thousands of different ways to create a win on every spin.
One of the best ways to identify the paylines in your preferred game is to look at the paytable. It will show you the winning patterns and tell you in which direction you need to line the symbols to achieve a win.
Paylines vs Reels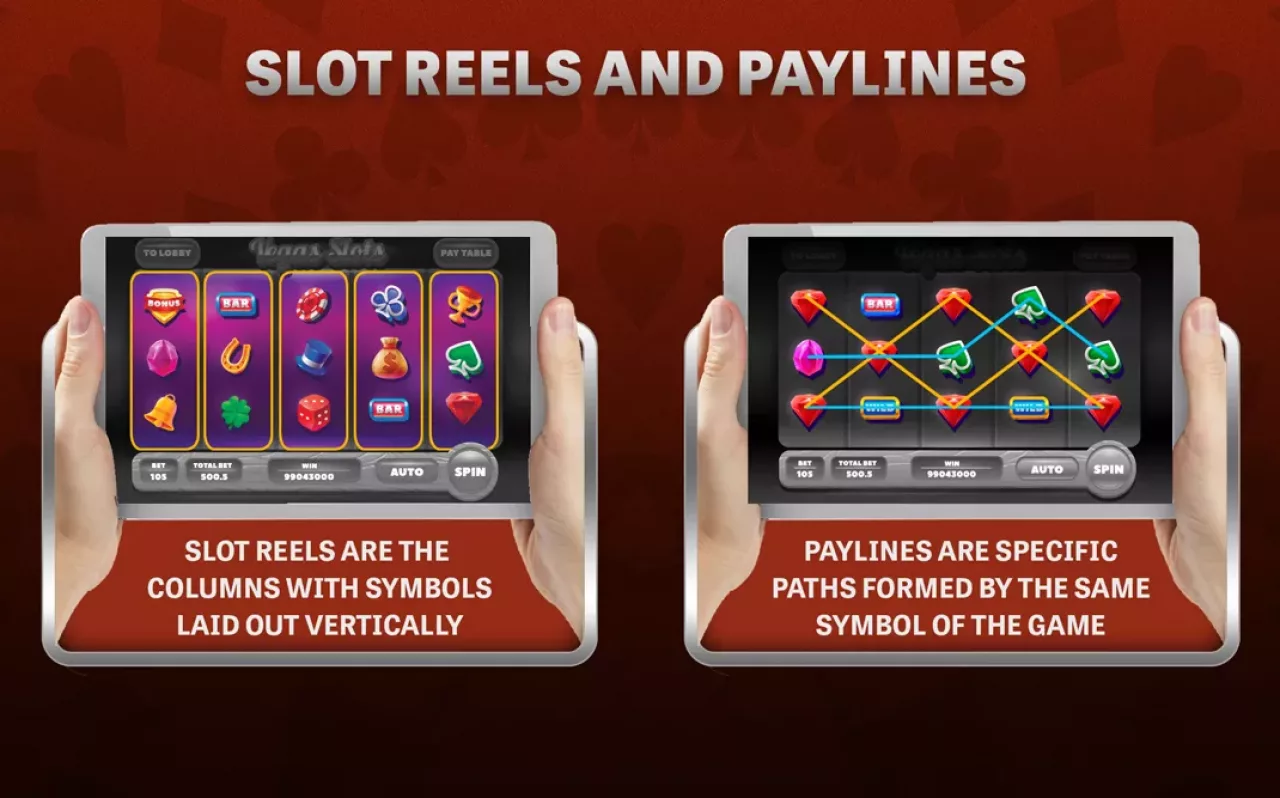 While paylines determine the number of winning chances, reels refer to the horizontal columns where all the symbols are located. Each time you hit the spin button, the reels spin, revealing different symbol combinations. Some of the most standard games come with a 3 or 5-reel configuration, but you'll also come across grid slots with a 7×7 or even larger reel setup.
Mechanical Slot Machines vs Modern Slot Machines
If you've never played a modern slot machine, the chances are you've seen or even played one of their predecessors in a pub or an amusement arcade. They are pretty simple and usually have 3 reels, 1 payline and fruits for symbols. Modern slots are operated by a random number generator (RNG) and typically have multiple paylines. Also, depending on the developer, they come with different themes and a range of bonus features, making online slots much more thrilling to play.
Fixed Paylines
Fixed paylines will give you a set number of paylines to place your bets and win on, meaning that you must place a bet on all of them before you hit the spin button. The advantage of playing these types of games instead of playing slots with adjustable playlines is that you don't miss out on any winning lines. Plus, games with fixed paylines often have a better mix of bonus features.
Variable Paylines
Flexible or adjustable paylines mean that you can choose the lines you want to bet on before you hit the spin button. This option is great for players with smaller budgets, but it can also increase the chances of missing out on a win if the winning payline has not been activated.
How Do Slot Paylines Work?
When you play a video slot, your main goal is to land a set number of matching symbols on a payline. Depending on a slot, you may need to match 2 to 5 symbols on an active payline to create a win. When the reels stop, the in-game mechanism checks if there's a line of matching symbols and calculates a payout according to the paytable. If the spin is successful, you get a payout based on the value of the symbols and how much you bet on each line. Therefore, making a bigger initial bet increases the value of the symbols enabling you to win more per bet.
Multi Line Slots vs One Line Slots
Compared to one line slots where you bet on just a single payline, multi line slots offer more chances to win. They can also come with a variety of additional bonus features that the one-liner games might not always have. Features like wilds, for example, boost your chances of completing winning combinations, while free spins can offer instant cash, multipliers or more free spins.
Orientation and Direction
Most of the classic slots pay from left to right, but the more games you play, the more you'll
discover that some of the modern slots can pay in several different ways, like so:
Left to right – In most slots, you'll need to match symbols from the left of the reels to the right across the winning paylines. The more matching symbols hit the respective reels, the better the winning potential, as seen in Fruit Shop.
Right to Left – In contrast to the above, you'll want to match symbols across a line from the right of the reels to the left.
Both Ways – Some slots, like Atlantean Treasures and the legendary Starburst can payout in both directions, giving you twice as many ways to win. The best thing about this payout system is that it allows you to win from left to right and right to left.
Cluster Pays – Aloha! Cluster Pays from NetEnt was one of the first slots to introduce the famous cluster pays mechanic. In these types of slots, you need to form a minimum of 5 to 9 clusters of the same symbol on the reels to form a win, depending on the game.
Ways-to-Win – The most common Ways-to-Win slots offer 243 and even 1,024 ways to win. Take the Narcos slot as an example. There are no betting lines, so a winning combination occurs when you land several identical symbols on adjacent reels, regardless of their position, from left to right.
What are Payline Winning Chances?
It all depends on the number of paylines you choose to play. Slots with fixed paylines give you less flexibility, but you are also less likely to miss out on a win. Slots with flexible paylines can be adjusted to suit your budget, but playing fewer lines decreases your chances of winning.
How Many Lines Should I Play on a Slot Machine?
With so many games to choose from, it all comes down to your preference and playing style. If you've never played a slot before, you can try several titles with a different number of flexible or fixed paylines to see which type of game you enjoy the most. In our experience, games with multiple paylines often offer additional perks and bonus features which can extend your gameplay and add an extra layer of excitement to the experience.
To get you started, here are some of the best slots with the most popular payline combinations!
The Most Popular Slot Machine Combinations
Here's a quick list of slots with some of the most popular slot combinations, from the most basic 3 paylines to 1,024 mind-blowing ways to win.
The Difference Between a Payline and a Paytable in Slots
They may sound similar, but a payline and a paytable are two very different elements that make up a slot. A payline is a line of matching symbols that can result in a win, whereas a paytable displays all symbol values, bonus features and rules specific to a slot machine.
FAQ
To make things easier, we've also made a list of the most common questions asked about slot paylines. Review what you've already read and maybe even find out something new right here!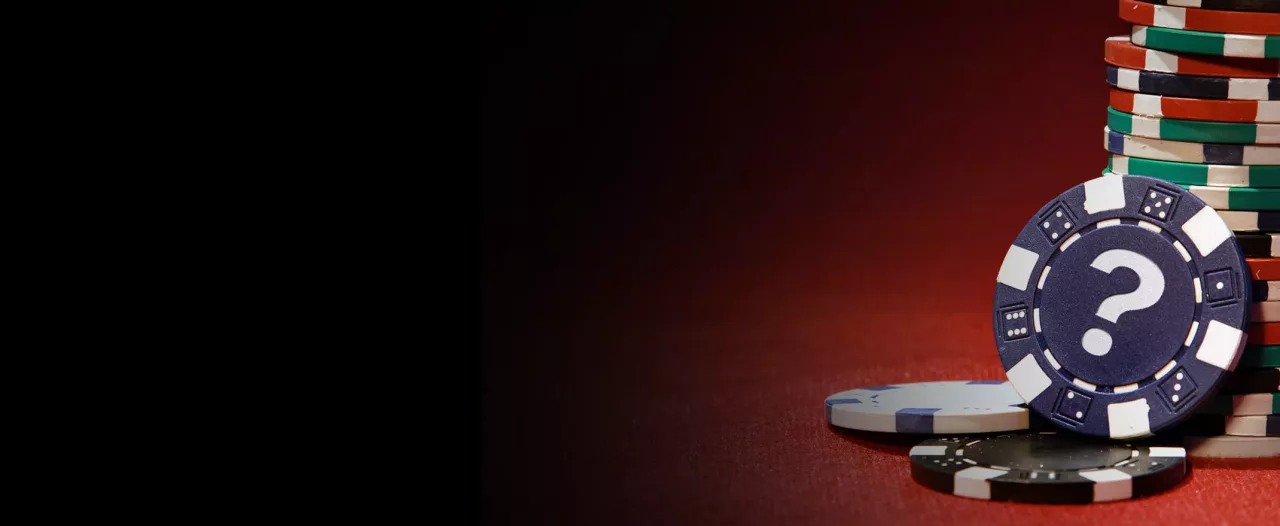 How Do Paylines Work on Slots?
Paylines payout whenever you land a specific combination of matching symbols across the reels on active paylines in a particular pattern. On every spin, they perform a check to see whether you hit a winning combination and a payout based on the game's paytable is added to your play balance if you did.
What is Slot Denomination?
A slot denomination refers to the value of credits or coins played on a specific slot machine. It can be anything from £0.01 to £1 or something much higher.
How Do Slot Denominations Work?
Your total bet is calculated by multiplying the current coin denomination by the number of paylines you'd like to wager on. This gives you the cost of a single spin on a slot game and this can usually be adjusted before you spin the reels again.
Are More Paylines Better in Slots?
If you have a budget for it, it's always better to play with more paylines whenever possible. Reducing the number of paylines you are playing on can reduce your chances of winning anything from a slot.
+10 Years of Experience

Online Slot Expert
Leanna Madden
Leanna Madden is an expert in online slots, specializing in analyzing game providers and evaluating the quality and variety of slot games. With her extensive knowledge, she guides players to the best slot options, including high RTP slots and those with exciting bonus features. Leanna's insights help players make informed decisions and enjoy rewarding slot experiences at online casinos.
More info on Leanna Madden